Details

Published on Monday, 24 March 2014 10:00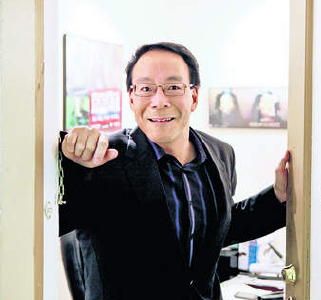 Chicago broadcasting legend Rick O'Dell is a life-long Chicagoland resident and has been a staple on the Chicago-area radio airwaves since 1981. He best known for his 19 years at WNUA-FM, when it was a Smooth Jazz station, where he served as a DJ, Music Director, and Program Director. More recently, he served in those same roles on the short-lived, but impressive WLFM-LP.
O'Dell launched the
SmoothJazzChicago.net
Internet radio station in November 2012. With no Smooth Jazz or Smooth AC found anywhere on the Chicago radio landscape, O'Dell's website became a haven for fans of this genre. With it's high-quality sound and programming, plus with O'Dell's deep connections and respect within the Smooth Jazz industry, SmoothJazzChicago.net became a popular website in Chicago (and worldwide) in this past year.
Since the start of this year, Hubbard Radio Chicago announced it would be simulcasting O'Dell's SmoothJazzChicago.net on WTMX-HD2. Additionally, WDCB-FM has asked O'Dell to host a Sunday morning Smooth Jazz show on its station.
In this interview, O'Dell talks about his amazing radio career and much more...