Details

Published on Wednesday, 29 May 2013 19:53
The very first CRM Interview features Chicago radio legend turned podcasting trailblazer Steve Dahl! With his podcast network growing bigger and better than ever, as well as a new live stage show coming up, this seemed like the perfect time to have a conversation with Mr. Dahl.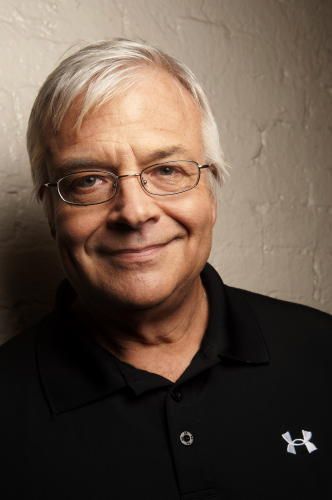 Steve Dahl was born and raised in sunny southern California. He dropped out of his senior year in high school to work in radio full-time. From that small station in Pasadena, CA, Dahl was hired to do a morning show in Detroit. MI, where he gained record ratings, and a job offer to move to the major market of Chicago. In February 1978, Dahl began his radio career in Chicago and went on to became one of the biggest stars in Chicago radio history. Locally, he has worked at WDAI-FM, WLUP-FM, WLUP-AM, WMVP-AM, WLS-AM, WLS-FM, WCKG-FM, and WJMK-FM.
Steve Dahl was, and still is, one of the most influential radio talk show hosts ever.
In recent years, he has exited the traditional radio model to focus on the future of broadcasting via his popular podcasts, which he is able to do from the comfort of his own homes. While he was posting up podcasts of his radio shows many years before that became commonplace for radio stations, Dahl did not begin doing full-time, exclusive podcast shows until September 2009. After becoming some of the most downloaded free podcasts ever on iTunes, Dahl decided to do podcasting full-time, changing his daily web-based shows to an innovative subscription model in August 2011. Since then, he has grown the business into an expansive podcasting network, with numerous shows and hosts.
Dahl talks about all that and more in the following interview...
----------------------------------------------------
CRM:
You have been doing radio in one form or another for over 40 years. What gave you the radio bug when you were younger?
Dahl:
Growing up in LA, I was exposed to some really incredible radio talent. My dad used to listen to Bob Crane on KNX, who was funny and very improvisational, and to Lohman and Barkley on KFI who did a lot of character voices. I listened to them as I rode around LA with him on sales calls. L&B were sort of the Bob and Ray of LA. One day after a particularly frightening earthquake (Slymar 1971), they pretended they were huddled up with all of their characters in the closet after the generator got them back on the air, and the characters were all really frightened. Lohman and Barkley were trying to calm them down. I remember that being a seminal moment for me in terms of radio being able to make a connection. I was 17 at the time and that really sealed the deal for me. They, along with a guy named Jimmy Rabbit on KRLA, who played albums at night on a top 40 station, influenced me the most. Also in there somewhere are Robert W. Morgan and The Real Don Steele from KHJ.
CRM:
Although you never had a formal training at a broadcasting school, you started out working at the young age of 16 at a Pasadena, CA freeform underground radio station (KPPC-FM). Was that basically your radio schooling?
Dahl:
I used to go visit any radio station I could in any town where we were as a family on vacation. I really didn't know shit about radio until I started hanging out at KPPC, and I'm going to say that actually happened when I was 17, and right after the earthquake experience.
CRM:
You spent less than two years in radio in Detroit, yet that relatively tiny period of your life was one of the most important ones in your life professionally and personally. Not only did you excel at your radio career, gaining massive ratings, and netting you a higher-paying job offer to come to Chicago (WDAI-FM), but you also met a young school teacher named Janet, who has been your wife for over well 30 years. What does your time in Michigan mean to you?
Dahl:
Detroit saved my life, and showed me that I was on to something by trying to do things differently and just communicate.
CRM:
In the late 70s, you named your tribe of rabid fans "the Insane Coho Lips." This anti-disco gang even had a bluesy theme song (performed by you) and its own merchandising collection, including buttons, shirts, and a cola. However, this was clearly not a name created by a focus group. Where did the "Insane Coho Lips" moniker come from?
Dahl:
Driving into The Loop one morning from Bolingbrook, I heard a story on the news about the Insane Unknowns (street gang) as I was passing the Coho fishing fleet that used to be in the harbor just south of Soldier Field. Just one of those things...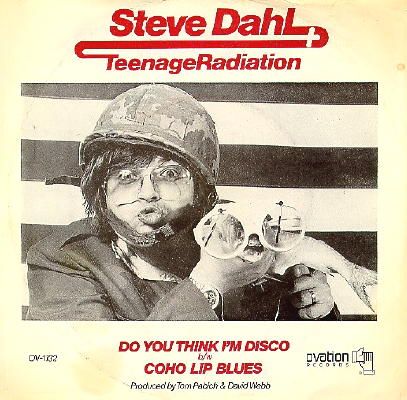 CRM:
One of the biggest local musical acts in the Chicago area from around 1979-1984 was Steve Dahl and Teenage Radiation. You even had a single ("Do You Think I'm Disco") sell over half a million copies in a short amount of time and end up in the Top 50 of the national Billboard charts. You went from performing in front of a handful of people in a tiny radio studio, to performing in front of 50,000 screaming fans in stadiums and festivals. How did you handle that experience?
Dahl:
By drinking too much!
CRM:
Despite being one of the most successful radio personalities in Chicago radio history (and thus one of the most successful in American radio history overall), you have been off the airwaves on a full-time basis since December 2008. Outside of a few guest co-hosting spots on WLS-AM and an unusual April Fools Day joke on WBEZ-FM, you have avoided appearing on the radio. You have even turned down offers to join any station on a regular basis. Do you see a day where that could change or is podcasting your sole focus going forward?
Dahl:
I don't like what having to program to the Portable People Meter (or what it) has done to radio, and I don't envision me ever returning to it.
CRM:
When you began doing full-time podcasting and then went to a trailblazing subscription model, many people didn't realize that in addition to your daily shows, you were also basically a start-up small business. Not only that, but it was a start-up business with really no previously-created business plan to follow, as this was entirely new territory. More than half of all small start-ups fail in the first year. Now coming up on two years, your company is clearly working. From a business point of view, how is Dahl.com doing?
Dahl:
We are making money, and getting better at marketing to fans and converting them every day. Once they hear it, they understand how much better than radio the product is. It's not even close.
CRM:
Care to share the number of current subscribers? (I already know your answer to that, but thought I'd try asking anyway...) If not, are you at least happy with where you are at now, subscriber-wise?
Dahl:
We always want more!!!
CRM:
In addition to your own shows, the Steve Dahl Network features very familiar local radio names such as Kevin Matthews, James VanOdsol, Brendan Greeley, and your son Matt Dahl, as well as classic radio shows of yours. The most recent addition is a more national one, with Dino Stamatopoulos' "Sorry About Everything." In addition to having a last name that nearly explodes spell-check software, Stamatopoulos is well known around Hollywood as a comedic television actor, writer, and producer, who has a new show premiering on FOX this summer. How did you get him to commit to a regular podcast for your network?
Dahl:
He grew up in Chicago, and was a fan. I was introduced to him by another Chicagoan, Tami Sagher (also a TV writer), and the rest is history.
CRM:
What are the future plans for the podcast network? Any new shows joining?
Dahl:
Working on a couple of new ideas, but always open to any suggestions that people might have.
CRM:
We talked about the Teenage Radiation days earlier. Speaking of performing in front of adoring fans, you will be doing that once again on Saturday, June 1st at the Park West, when your "Still in the Basement" live show* debuts. While there will be music and some of your old radio hits, the show is primarily being done as a live version of your podcast network. What can your fans expect to experience that night at the Park West?
Dahl:
The gag is that I've been passed over for "The Tonight Show" again. The Network people will be guests, and Matt Dahl (of The Matt & Brendan Show) will perform with his band, Pet Lions as the house band.
CRM:
Which of these things are most likely to happen first?
- A new morning show on an FM rock station hosted by you and Garry Meier?
- The National Radio Hall of Fame begging your forgiveness for snubbing you for so many years?
- You destroying an iPod's hard drive filled with hundreds of hours of dance songs during a baseball doubleheader using a firecracker and a strong magnet?
(Times sure have changed.)

- The ghost of Danny Thomas inviting you out for breakfast?
Dahl:
I'll go out to breakfast with Danny's ghost, but I'm not having the eggs!
----------------------------------------------------
*= "Still in the Basement with Steve Dahl" will take place at 8:00pm on June 1, 2013 at the Park West Theater, located at 322 W. Armitage in Chicago. General admission seating is still available. Tickets are only $35 each and available online
HERE
or by calling the Park West box office at 773-929-1322.
To learn more about Steve Dahl, his daily shows, and the Steve Dahl Network, visit
Dahl.com
.
To subscribe to the Steve Dahl podcasting network, which is currently offering a free, no-strings attached, 30 day trial, visit this link
HERE
.
Fans can also follow Steve Dahl on
Twitter
and
Facebook
.