Details

Published on Tuesday, 25 June 2013 10:29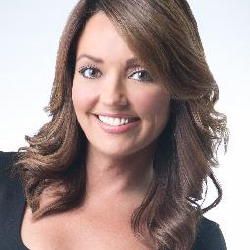 Susan Carlson has been working in Chicago television and radio consistently for over 20 years. This May, WBBM-TV/CBS 2 made the surprising decision to
not renew her contract
and removed her from the air, weeks prior to the end of her deal. That decision has proven to be extremely unpopular with fans of hers. On the CRM Message Board,
one thread about Carlson's dismissal
has already been viewed thousands of times and has a few dozen individuals expressing their anger and disappointment over her release.
In her first interview since her exit from CBS 2, Susan Carlson talks about her long career (which is far from over), her reaction to her release, what she is doing now, what she may be doing in the near future, and much more.
----------------------------------------------------
CRM:
A lot of people have to spend years working in small markets before they make it up to a major market like Chicago. You have been lucky and skilled enough to spend your entire professional career in the local market. For a native Chicagoan, that has to feel special, doesn't it?
Carlson:
No doubt. In addition to being my lifelong home, Chicago is such a great news market. I am well aware how lucky I've been and how rare it is to be able to work here my entire career. I probably also owe some credit to my mom's prayers to St. Jude - patron saint of impossible cases!!
CRM:
For four years (1998-2002), you were part of the afternoon radio show with Roe Conn and Garry Meier, two of the biggest names in Chicago radio (then and now). How was working with those men?
Carlson:
What a privilege. Both Roe and Garry are radio geniuses and not only that, they make it look effortless. I had a blast working with them and learning from them.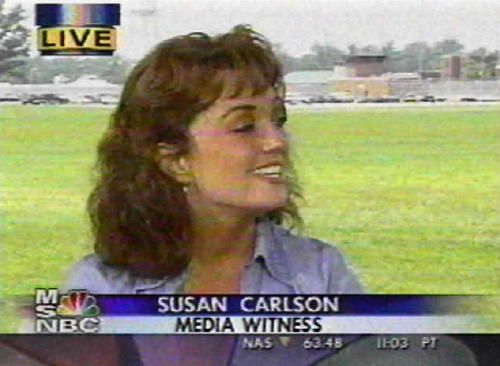 CRM:
Going back a ways… in 2001, you achieved national exposure by being a "media witness" to the execution of American terrorist Timothy McVeigh. How were you selected to be one of the few witnesses and what was that whole experience like?
Carlson:
I was actually selected by a random lottery drawing. It was an overwhelming experience... challenging as a young reporter because I had no time to prepare before facing a nationwide audience... and also disturbing on a personal level. He and I made eye contact before he died. Sometimes I still have a hard time grasping that I was actually inside the room with him watching that piece of history.
CRM:
You began your career in radio, working there for a great many years before segueing into television. Was television always your goal or was it something that just happened for you?
Carlson:
I've always been open to whatever positions came my way and it just sort of happened that way. My first TV job was doing traffic on WGN in 1996 while I was also working full-time in radio. Once I got a taste of it, I wanted to do more of it.
CRM:
In December 2002, you finally were hired for a full-time television role with WBBM-TV. How exhilarating was that?
Carlson:
It was a huge thrill when Joe Ahern gave me that opportunity. At that time, I was working full-time at WLS radio and per diem at WLS TV, so it was a dream come true to focus all my energy in one place!
CRM:
You worked for over a decade at CBS 2, appearing in virtually every newscast the station did and serving in numerous capacities. Of all the roles you had at the station, which was the most fun for you?
Carlson:
I can honestly say I've enjoyed every single role I've had at CBS for different reasons. I've had the privilege of working with so many talented people and making genuine friendships. My favorite part of the job is ad-libbing breaking news, so anchoring has been very rewarding for me. Of the many incarnations of the morning show that I've been a part of, it was probably the most fun working with Randy Salerno, Roseanne Tellez and Ed Curran because of the unique chemistry the four of us had together on-air. But truly, I leave with nothing but fond memories of my entire time there.
CRM:
After over a decade of service at CBS 2 Chicago, the station made the publicly-unpopular business decision to not renew your contract a few weeks ago. Did you feel this move was coming, or did it take you by surprise?
Carlson:
To say I was surprised would be an understatement. I was floored. From what we were told, our ratings in the morning were starting to go up. I guess it wasn't happening fast enough. That being said, I truly believe everything happens for a reason and it's time for change.
CRM:
For the first time in your long media career, you find yourself free of work. Besides finally being able to sleep past sunrise, what are you keeping busy with right now?
Carlson:
Just catching up on all the things I haven't had a lot of time to do! Seeing friends, enjoying the lakefront, and a little travel.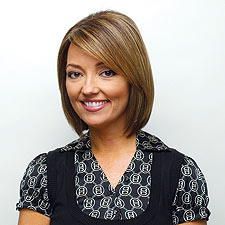 CRM:
I would assume that you are one of the hotter free agents on the local media market currently. Do you have some offers you are considering? Is there a chance we will see you back on television before the year is out? Is a return to radio a possibility?
Carlson:
I have a couple of things in the works but I can't talk about them yet. My current contract with CBS expires on July 18th and I will be working as soon as I can.
CRM:
You always seem to be taking such great shape of yourself. I've heard you talk about your workouts, yoga, Pilates, and strict vegetarian diet. Fess up... Do you ever completely pig out on a large stuffed pizza or just hang out on the couch for a weekend?
Carlson:
Ha - of course! We all need to break the rules every once in awhile. The older I get, the more I pay for it though!
CRM:
You have a great many fans who are upset that you are no longer on the TV each morning. This website's message board has dozens of postings from fans very unhappy by your surprise exit. Is there anything you would like to say to your large fanbase?
Carlson:
Aw, that's very sweet. I've been truly touched by the people who've reached out to me to express concern or disappointment in the decision. It's humbling and I'm very grateful!!!