Details

Published on Thursday, 06 March 2014 22:00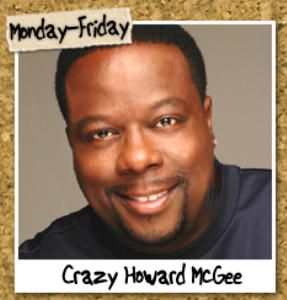 For many years, Crazy Howard McGee was a Chicago radio phenomenon. McGee is a Chicago native, who started his radio career down at Southern Illinois University's WIDB-FM. He signed on with WGCI-FM as a weekend jock in 1993. He soon after moved to weekday middays and then afternoons on WGCI-FM. In January of 1998, he became the host of 'GCI's morning show. Ratings were... "crazy." McGee was at or near the top of the ratings each ratings period. WGCI-FM 107.5 was as big of a smash sensation as it had ever been. Locally and nationwide, credit was given to McGee, along with WGCI-FM executives Elroy Smith and Marv Dyson. In the summer of 2007, despite sky-high ratings, Crazy Howard McGee and his morning show staff were released by Clear Channel Radio as part of a cost-cutting mass firing and replaced by a nationally syndicated show. WGCI-FM's ratings fell and have only recently begun to recover close to the level it once was with McGee on the air.
Since being pushed out from WGCI-FM, Crazy Howard McGee has not returned to Chicago's airwaves, outside of being part of a short-lived weekend brokered show with an attorney on a suburban signal in 2009. He continues to have a strong following and fanbase in Chicago.
In his first interview in years, McGee talks about his remarkable time in radio, some of the people that helped shape his career, sports, the food business, and much more.
----------------------------------------------------
Chicagoland Radio & Media:
What, or who, inspired you to become a radio personality?
Crazy Howard McGee:
It was the DJ at the roller skating rink. (That loop skating rink is gone and is now President Obama's former church, Trinity United Church on 95th). I thought that was the coolest job in the world. Telling people to back skate, or forward skate, or couple skate, while talking over the music was so cool -- AND EVERYONE FOLLOWED HIS COMMAND!!! I thought "How cool is that?!" So from there, I would ask my brothers and sisters if I could DJ their parties, but on one condition... they would have to have a mic. No mic, no Howard.
CRM:
You are a native Chicagoan who was lucky enough to spend just about your whole radio career in his home town, starting with WGCI in 1993. How did you begin with the station?
McGee:
I figured the only way to not spend time in a smaller market and work up to Chicago would be to start my own ad agency, produce all the radio and TV voiceovers. Hopefully someone would take a liking to my work and call me. And that happened!! It was the wackiest commercial I produced that caught the attention of Doug Banks while he was doing his morning show at the time on GCI, which caught the attention of the man who would become my boss (Program Director Elroy Smith). The process to land a job for GCI was tough. The PD made me work for free for 13 weeks because he really wasn't feeling my style... until the last show week, which was week #13. Wow.
CRM:
For two years, you had the highest ratings in WGCI's history in afternoons. You were then promoted to mornings where you were the station's ratings king again; proving what happened in afternoons was no fluke. What do you think was your key to success with the listeners?
McGee:
My key to success was studying my passion (radio) and clearly understanding how to effectively use my gifts from GOD to win with listeners!!!! People love to talk, but they love talking about real life things (ie: relationships, money, celebrity news, family issues, love, etc.). I knew that, so that's what I gave them, but, I gave it to them like the GUY NEXT DOOR WOULD. I came across as a regular guy and that's what connected... being regular!
CRM:
There were several Billboards around town at one point with you standing on top. The caption on the signs read "The Mayor Of Chicago Radio." Where did that title come from and how did you get it?
McGee:
The title Mayor of Chicago radio came from me believing we had a morning show product that was second to none. I believed my morning team could go up against anyone in town and WIN!!!! Top dog in town, thus makin' me the Mayor.
CRM:
Steve Harvey is one of the biggest stars around right now, with two hit TV shows and a hugely popular syndicated radio show. You two used to work closely together. Talk a bit about that relationship...
McGee:
I worked afternoons while Steve Harvey worked mornings in Chicago. (What a show he had.) He is the only jock I would wake up every morning to listen to. Steve had a gift. He was compelling to the extreme back then. He and I started of not really liking each other (out of competition only), but became friends. He had a vibe around the office that intimidated people, but not me. I knew he was going places and the bosses knew, too, so they let him do mostly what he wanted. That made some of the other jocks a little disappointed.
CRM:
You worked with and for some of the biggest executives in the Chicago radio business, which includes Larry Wert and Jimmy de Castro. What type of relationship did you all have?
McGee:
Larry and Jimmy were responsible for my morning career. It was both of them that played a major role in me doing mornings at GCI. They recommended me. I really owe both for my start, along with Marv Dyson, former President/GM with Gannett Broadcasting.
CRM:
Part of what made WGCI so successful at that time was the programming of Elroy Smith. What was your relationship with him like and how surprised were you when they fired him in 2007?
McGee:
I will never forget the day Elroy Smith was let go of WGCI... It was proclaimed "Jennifer Hudson Day" in the city. I was hosting an event with Jennifer Hudson and Mayor Daley at the Chicago Theater and at a local school. My producer summoned me over and said "McGee, they just let Smitty go." (Smitty is what I called Elroy Smith.) I almost passed out. My heart was crushed, not because of any selfish reasons, but because this man was one of the reasons the station was such a current success. The man created Steve Harvey's radio show, after all. He also helped to improve Doug Banks and Tom Joyner, found a Crazy Howard, plus he created TONS of NTR (non-traditional revenue) for the station like Big Jam, World's Largest Mother's Day and Father's Day brunches, music seminars, and more... and you fire him?!?!?! I was crushed! By the way, prior to his hiring me, I had never met this man.
CRM:
In the summer of 2007, not too long after Elroy Smith was fired, Clear Channel decided to cut even more salaries, releasing many staffers at the station all at once. This included you and your whole morning show. How did the company explain to you that you were being forced out, despite having top ratings?
McGee:
I arrived for work one morning after reading a Sun-Times article a couple weeks prior that said Steve Harvey would be replacing me. They called me and part of the team upstairs to our corporate floor and directly said, "Today is your last day as the Crazy Howard McGee Morning Show." We looked at each other as if it was an April Fool's joke but it wasn't April; it was August. Earl Jones said, "Let me repeat, today is your last day." After 14 years, excellent ratings, winning countless awards, and a clean company record... I was out! Wow!!!
CRM:
Earlier in the year that you were fired, you had just signed a multi-year extension, didn't you? So did Clear Channel basically have to pay you for years, even though the new boss wanted you gone?
McGee:
A note for younger jocks... Pay close attention to your agreement. This is a business and you must read your contract. Make sure you have a "no cut" deal. My last deal before I was fired didn't have that clause. That meant they could cut me and not pay the entire agreement. The rest speaks for itself... and yes, I had just signed an extension.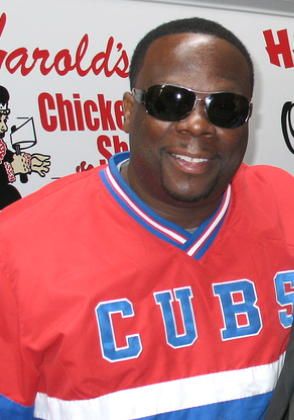 CRM:
You found a work life outside of radio and are a successful local businessman. You own the Harold's Chicken Shack at 8827 S. Stony Island in Chicago. How did you get into the chicken biz and how is it the restaurant doing?
McGee:
It's funny how I got into an industry (food) that I basically knew nothing about. I was home one day and my ex called, saying "You need to consider the food business." She said "I will teach you the ropes and with your name, you will blow up." That was six years ago and I'm still at it. The food business is a lot of work, and I mean a lot, but with God blessing me, in due time, I will have my own chain... so stay tuned for that!
CRM:
You had a great ride on the radio roller coaster that ended suddenly. Would you be willing to get back on that roller coaster? If a local station made you an offer to return to the airwaves, would you consider it?
McGee:
I would love to be back on air TODAY! Plus, I'm cheap! LOL. I truly miss entertaining and the listeners' interaction. If any stations want to really win, here I am!!! I can assure you I can rally the troops to your property. I'm not boasting -- it's just FACTUAL!
CRM:
You are a Chicago sports fan and even are a former jock. I hear you played football for Chicago's Corliss High School. Would you ever want to do a sports talk radio show?
McGee:
I played organized sports all the way till I was in my 30s. I played football, basketball, baseball, and I bowled. I am a lefty, so I was a special player for most of my coaches. Sports talk is a gift and that's one I don't have at a professional level. The pacing for that is totally different. I enjoy talk and music -- those two I can do, but I wouldn't turn down an offer. :)
CRM:
You love and know football, but you also picked the Denver Broncos to win the Super Bowl this year. Oops. What happened there?
McGee:
In one sentence, Manning choked!!!! It was the biggest stage and neither he nor his teammates could deliver.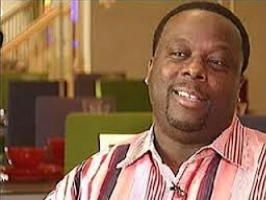 CRM:
Getting back to radio… I guess it's safe to say you have loved your time working on the Chicago airwaves...
McGee:
All and all, I've had the most fun doing Chicago radio. I was fortunate not to travel from city to city. My career after college began here. I won countless awards and met some amazing people -- from the former Governor to the former President to the current. Chicago's former mayor loved my show. He expressed that once on TV when ask what's his favorite thing to do when he's not working. He said "Listen to the Crazy Howard Morning Show." The Sun-Times ran with that. Not a day goes by that I'm not thinking back about the fun I had. Nothing comes close to my passion for radio. From a child to majoring in Radio/TV in high school and college, it's always been my first love. The interviews, the ladies (LOL), the bits, the meetings after the show daily, the meetings with the PD, etc.... It's my true love. I sit here wondering… with the industry so different, will I ever get another shot? I look forward to that happening!
CRM:
Before ending this, is there anything you'd like to say to your many fans?
McGee:
I had a great run on WGCI. From my midday audience to afternoons to mornings, I say THANK YOU. You made this Chicago boy so happy and I owe you big time. I would love to return to the airwaves, and God willing, I will. Thanks for some great memories, from finding over 50 missing kids, to helping the poor on Christmas, to playing matchmaker, to having a true family on the air.. THANKS!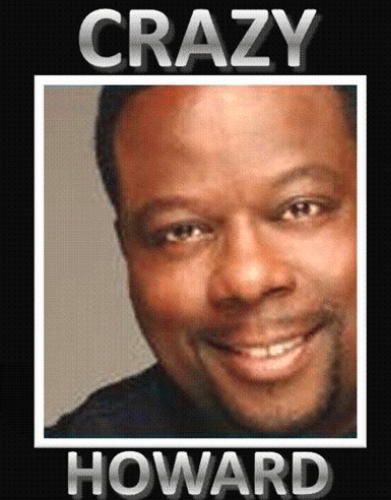 CRM sends special thanks to highly-regarded Chicago radio/TV producer Art Porter for his help with this interview.