Details

Published on Monday, 24 March 2014 10:00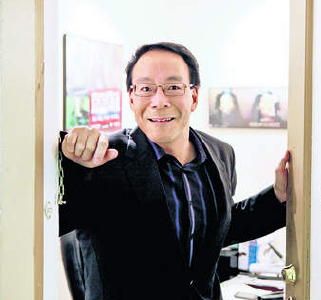 Chicago broadcasting legend Rick O'Dell is a life-long Chicagoland resident and has been a staple on the Chicago-area radio airwaves since 1981. He is best known for his 19 years at WNUA-FM, when it was a Smooth Jazz station, where he served as a DJ, Music Director, and Program Director. More recently, he served in those same roles on the short-lived, but impressive WLFM-LP.
O'Dell launched the
SmoothJazzChicago.net
Internet radio station in November 2012. With no Smooth Jazz or Smooth AC found anywhere on the Chicago radio landscape, O'Dell's website became a haven for fans of this genre. With it's high-quality sound and programming, plus with O'Dell's deep connections and respect within the Smooth Jazz industry, SmoothJazzChicago.net became a popular website in Chicago (and worldwide) in this past year.
Since the start of this year, Hubbard Radio Chicago announced it would be simulcasting O'Dell's SmoothJazzChicago.net on WTMX-HD2. Additionally, WDCB-FM has asked O'Dell to host a Sunday morning Smooth Jazz show on its station.
In this interview, O'Dell talks about his amazing radio career and much more...
----------------------------------------------------
Chicagoland Radio & Media:
What, and/or who, inspired you to get into radio?
Rick O'Dell:
High school student goes nuts over Olivia Newton-John's song "Have You Never Been Mellow" in the Spring of 1975. Hears it being played on all the pop music stations on the AM dial back then: WIND, WLS, WCFL. Starts manually tracking the airplay of that song on all three stations in a notebook. Observes that each station repeats the song every 60-75 minutes. Realizes that once a station plays "Have You Never Been Mellow," he doesn't have to return to that station for about an hour and can listen to the other two stations for the song to play there.
That high school student was me. Then, after several weeks of tracking the airplay, I noticed that the "waiting time" for the song to play again had increased -- to more than 120 minutes. At the same time, my tracking sheet revealed that the song "Black Water" by the Doobie Brothers seemed to have replaced "Have You Never Been Mellow" in a once-an-hour airplay schedule.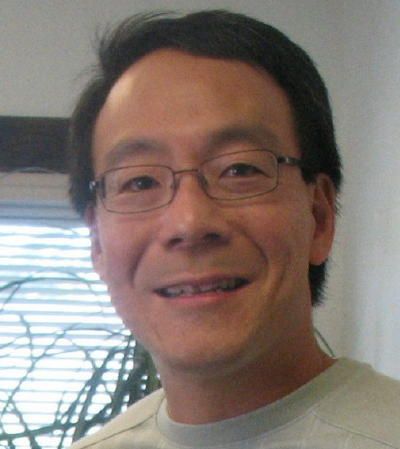 The change that I noticed in the airplay frequency of "Have You Never Been Mellow" intrigued me. Why did all three stations make the adjustment? Why did they all do it at around the same time? It looked as though there was a systematic way music stations were handling the songs they played, especially the new titles. I wanted to know more about that.
A year later, when I went off to college at the U of I in Champaign and started working for the campus radio station, WPGU, it occurred to me that, with my manual song tracking project, I had been given a glimpse into what was a "rotation." That, I learned, was a foundational element of all music stations.
The more time I spent at WPGU, the more time I wanted to spend there. The entire radio industry opened up to me when I was at WPGU. I loved every part of it; I was hooked. It was an easy decision: this was what I wanted to do.
CRM:
Long before the term Smooth Jazz was ever coined and before WNUA-FM even existed, you had been working as a DJ in the suburbs and then Chicago, playing all different styles of music. What were those early days of radio like for you?
O'Dell:
As I was finishing up my second degree at the U of I in 1981 I worked at an adult contemporary station in Champaign, WKIO (K-104). Gene Honda co-hosted the morning show at the time. I did middays. The evening host was a guy named Mark Nakada. I believe that was the only time in radio history that a station had three full-time Japanese-American personalities holding down weekdays shifts simultaneously.
Wanting to land a job in Chicago, I sent tapes and resumes to a dozen downtown stations during the summer of 1981. I got one rejection letter—from John Gehron at WLS Musicradio. I heard back from no one else, so I started sending my demos to the suburban stations. Fortunately, I received a job offer—from WKDC 1530 AM in Elmhurst. They hired me to do their midday shift, a two-hour show that paid $3.50 an hour. Their format? Broadway music and show tunes! I got a crash course in the music of "Cats," "Guys & Dolls," "Oklahoma," "Showboat" and all the classics. It wasn't bad, actually. My only problem was that a lot of the songs on those albums are very short. It kept me on my toes. And I still remember the advice I got on my first day: don't ever play "Dance: Ten; Looks: Three" from "A Chorus Line!" Something about the refrain ("tits and ass"), I was warned.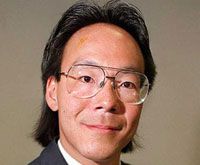 A month into my stint at WKDC, WAUR (107.9) called and offered me a job. It was overnights, but it was full-time. When I interviewed with him, the station manager matter-of-factly mentioned that the job meant being on the air from 10pm to 6am: an eight-hour airshift! And, on Sundays, I was expected to be on from 8am to Noon. Forty-four hours on air every week. It gave me a lot of time to practice my skills.
I started getting a little restless in late 1983 and began sending out tapes and resumes again. The response rate was the same as before: close to zero. On a whim, I decided to make a cold call to WCLR, since I listened to that station quite a bit. One day I drove up to their facility in Skokie, introduced myself to the receptionist and, without an appointment, I asked to see Lee DeYoung, their Program Director. Lee, bless him, came out into the lobby. We talked for about five minutes. I handed him my packet of material and left. A week later, he called to say he had an opening at WCLR: overnights. Faster than he could say "Bonneville Broadcasting," I took the job.
CRM:
Your famous "Sunday Brunch" radio shows originated back in the 1980s. They have become a kind of trademark of yours. How did this show even start?
O'Dell:
"The Sunday Lite Brunch" began on February 15, 1987, on WCLR. For almost a year leading up to that, there had been rumblings in the industry that a revolutionary new format was about to be launched in Los Angeles. Featuring instrumental jazz and New Age music and no announcers, the format was billed as unlike anything listeners had ever heard on radio before. Chet Redpath, who was General Manager of WCLR at the time, called me into his office one day in January of 1987. He and Program Director Dave Ervin explained that they wanted to be the first ones in Chicago to offer listeners a taste of this new format. Their idea was to try out the show in a relatively low risk daypart, Sunday mornings. Since I was on at that exact time, I would be the guy who'd be sending up the trial balloon. Chet and Dave sent me over to Rose Records with a credit card and orders to come back with a couple dozen jazz and New Age albums that we could start with.
All I knew about jazz at the time were artists such as George Benson, Spyro Gyra and Grover Washington Jr., so I asked the guy behind the counter for some help. He pointed me in the direction of the store where they displayed artists on the GRP and Windham Hill labels. I bought a big stack of vinyl and brought it back to the station. Music Director Suzy Mayzel and I spent a whole morning dropping the needle on one album after another and making note of which tracks seemed radio-friendly.
In the weeks leading up to the launch of the show, I dubbed track after track onto song cartridges to get ready for the show. Then, on the morning of February 15, 1987, we hit the air at 8:00am with Chuck Mangione's tune "Bellavia." "The Sunday Light Brunch" was born, and the era of "Smooth Jazz" in Chicago had begun. From the very first tune we played the phone lines lit up. By the time the show ended at noon, I had taken almost 100 phone calls, and all of them were incredibly positive. I should've known right then and there we were onto something special.
CRM:
You are best remembered and admired for your almost two decades at WNUA-FM and your time there as a top-rated personality and programmer. What are your best memories of that era?
O'Dell:
They could fill a book. Off the top of my head, there's the partnership we had with the Hotel Nikko. We broadcast live every Sunday from the Celebrity Cafe restaurant at the Nikko for several years in the '90s, and it was an amazing experience. The station hosted opening night at the Chicago Jazz Festival in 1992. We did two major shows at the United Center, Kenny G and Toni Braxton in 1997 and Kenny G and George Benson in 2000. Herb Alpert and George Benson drew a crowd of 60,000 to Grant Park for us one summer evening in 1997.
We had an extraordinary staff at WNUA, assembled by John Gehron and then-P.D. Lee Hansen: Charlie Meyerson, Yvonne Daniels, Dean Richards and Loni Taylor, just to name a few. Our sales and marketing teams were top notch, the best in the format.
And I'll never forget the benchmark promotions we did: the annual WNUA CD sampler and the Trip-a-Day Giveaway. The station was firing on all cylinders for a long time.
CRM:
On January 20, 2009, the same day that many Americans were enjoying the first inauguration of President Barack Obama, Clear Channel Radio decided to cut almost 2,000 employees, which was nearly 10% of its workforce. Locally, you were the biggest name sent out the door that day, getting released from WNUA-FM. Rumors had been flying that the station was nearing a format flip leading up to that day. Was it a shock for you when your release happened or were you expecting it to come?
O'Dell:
For months we had been told a day was coming where people were going to be let go. Still, it's always a surprise when it actually happens. Pat Kelley, Danae Alexander and I were all given our pink slips that day, and I think we all felt disappointment but mixed with a sense of relief. My wife will never ever forget that day. The new President's going in while I'm going out. Talk about tainting a historic day.
CRM:
A few months after your release, you did some work programming and voicing Smooth Jazz music for AccuRadio before finally being asked to join a fairly new station at the end of the dial, WLFM-LP/Smooth 87.7. With you working as Programmer and midday host, you helped take a small station that not all Chicagoans could even hear and turned it into one that developed highly respectable ratings, building its fanbase and pleasing sponsors. Unfortunately, the owner of the station took a higher offer from another radio station company in April 2012, who leased its airtime to them, which ended your station's run. That had to have been a deep disappointment for you.
O'Dell:
For me and Pat Kelley. Pat and I had just been talking about a significant station promotion we were going to be doing, and we were finalizing an important strategic plan for Q3 and Q4 of 2012. Sales seemed to be turning the corner. We had a couple of significant ad buys ready to roll. It looked like all systems were go. We'll never know how it would've unfolded. That was a bigger shock to me than what happened at WNUA.
CRM:
With no major radio corporations willing to take a chance on the Smooth format in the Chicago market and with limited radio opportunities available, you decided to simply start your own station on the Internet, SmoothJazzChicago.net, which has continued to grow in popularity. How has the whole Internet radio experience been for you in this past year?
O'Dell:
From November, 2012, when SmoothJazzChicago.net launched, to this past February, it's been an exhilarating ride. We've more than doubled our audience, and we experienced growth in listenership for ten consecutive months, something we never did at WNUA. Revenue and cash flow will always be concerns, but we've learned a lot, my Director of Sales Jeffery Goree and I, about how to develop business for an internet station. One thing's for sure: it sure helps to have an HD radio outlet (thanks to Hubbard Radio) and a standard terrestrial outlet (WDCB 90.9). Internet is definitely the future, but conventional radio is still the present, at least as far as the majority of advertisers are concerned.
CRM:
In the last few months, terrestrial radio, which previously rejected you, came calling for you. As of January of this year, WTMX-HD2 is simulcasting your SmoothJazzChicago.net station and you are doing an original "Sunday Brunch" program for WDCB-FM. That has to feel like some kind of vindication for you and your hard work.
O'Dell:
I appreciate your putting it in those terms. I look at it as vindication for the thousands of Smooth Jazz fans in Chicago who had the rug pulled out from under them twice in the past five years. On its last days as a Smooth Jazz station, WNUA had a 750,000+ cume and WLFM had a 500,000+ cume. Those numbers are healthy enough to warrant a station catering to them.
CRM:
When you need to listen to something other than Smooth Jazz, R&B, and Jazz, which you hear every day while you work, what type of music do you enjoy?
O'Dell:
I like to listen to the classic rock of my college days, and I like movie scores.
CRM:
At one time, Las Vegas was a favorite getaway location for you and your wife. In addition to being an expert on music, many have looked at you as an expert on gambling in Vegas. You even held informal classes on gambling techniques and rules for your co-workers at WNUA-FM. Are you still able to sneak away to Nevada now and again?
O'Dell:
I wish! I still hear the cards and dice calling my name. Lori and I haven't been to Las Vegas in a couple years. We'd love to go back. I'd need to shake off a little rust, though. What I really need to do when I get back there is sit down at a low minimum blackjack table by myself. I want to play all six positions at the table and have the dealer deal cards to me at lightning speed, finishing off one hand after another without pausing. That's how I like to practice playing the game. That would help me regain some of my skills, I'm thinking.
CRM:
Like many Chicagoans, you are cursed with a nasty disease, which seems to have no cure… You are a die-hard Cubs fan. What do you think it's going to take to bring a World Championship to Chicago's north side?
O'Dell:
The other day I read a column by one of my favorite online baseball analysts, Rany Jazayerli, about this. In a nutshell, he said we should expect improvements to begin to show in 2015 and 2016 and a serious run at contention beginning in 2017. I've waited this long; I can wait a little longer. And I'm not married to Wrigley Field. If the Cubs want to move to Rosemont or tear down Wrigley and build a new park, it's fine with me. All I want is to see a winner. And Theo's the man, as far as I'm concerned.
CRM:
Through personal appearances, social media, chatboxes, and emails, you have been one of the best in all of radio in staying consistently connected with your many fans. I have had conversations with some of your fans. You are much more than just a voice in their ears -- you are like a longtime close personal friend or even an extended family member. That has to feel special, right?
O'Dell:
I was a listener long before I started working in the business. What I remember best about the days when I was a fan were the personalities I listened to who: a) answered the phone; b) responded to mail; c) acknowledged me by name when I saw them at concerts and events. There weren't many who did. Tommy Edwards. Connie Szerszen. John Landecker. Chuck Benson. Jeff Davis. They made radio fun for me in those early days. I want to treat my listeners the way those personalities treated me.