Details

Published on Friday, 11 September 2015 14:00
For over a decade and a half, Mike North was one of the biggest names in Chicago radio, most famously known for being a top host on WSCR-AM/670 The Score for many years. With his outgoing personality, speak-your-mind attitude, and blue collar "everyman" persona, North quickly became a local media superstar, who was either loved or hated by fans. He was a star on WSCR-AM from its inception in January 1992, until his exit from the station in June 2008, leaving after North and CBS Radio could not come to terms on a new contract.
Since then, he has co-hosted morning television shows on Comcast SportsNet Chicago and WBBM-TV/CBS 2. He also had a column page in the Chicago Sun-Times, hosted shows and features on WIND-AM, hosted his own Internet radio show, and was a principle executive in the infamous, short-lived Internet sports radio project, ChicagoSportsWebio.com. North started working nationally with FOX Sports Radio in 2010, joining them full-time for the morning show "FOX Sports Daybreak" at the end of 2013.
One of the hardest working men in media, North continues to have numerous side jobs in addition to his national morning show, including: writing sports columns twice a week in the suburban Daily Herald newspaper, delivering custom videos for the Daily Herald's website three times each week, and starting this Sunday afternoon, hosting "
The Mike North Sunday Drive
."
That new show will be a live and local Bears post-game program on WDRV-FM/97.1 The Drive. Sunday's debut program will be at approximately 3:00, following the conclusion of the Bears/Packers season opening game.
In this interview, North talks about his long and varied media, his new show on 97.1 The Drive, and more...
----------------------------------------------------
Chicagoland Radio & Media:
You currently host a daily morning show for FOX Sports Radio, write a twice-weekly column for the Daily Herald, create video columns for the Herald three days a week, create almost daily videos for NorthToNorth.com, and write for GamingToday.com. Now, on top of that workload, you will be hosting a Sunday show on WDRV-FM and call-in twice a week to that station's morning show. What kind of batteries are you running on? When do you sleep?
Mike North:
I want to work and I enjoy what I do. I'd take naps and drink coffee which keeps me "jacked up" as I like to say! I'm also going to be in the Sun-Times on Fridays on the handicap page in place of my dear friend Doug Buffone, which I consider a huge honor. I'm also doing a Bearcast pregame show on
FOXSportsRadio.com
and various Twitter outlets like
@North2North
. I'm doing it with my friend and a FOX radio guy Jonas Knox, so yeah, I'm into a lot of things.
CRM:
How did you get connected with Hubbard Radio Chicago and WDRV-FM?
North:
After Doug Buffone passed away, I ran into (CBS Radio Chicago SVP) Rod Zimmerman at Gibsons for Doug's final hurrah. He asked me if I'd be interested in taking Doug's spot with OB. I said of course, so I met with (WSCR-AM PD) Mitch Rosen and he told me he'd be back to me in a month or so. When it seemed no decision was forthcoming, my good friend Jeff Schwartz and I talked one night and (Hubbard Radio SVP of Programming) Greg Solk's name came up. An e-mail was sent and in nine short days, he hired me for a postgame show. Now I'm with a great station with a guy like Greg who has your back. I'm really psyched about this new show and being on local radio.
CRM:
What do you have planned for the Bears post-game show?
North:
Well I think callers are the stars. Truthfully, a lot of them know more than most of the football media in this town and I enjoy the conversation. Plus, Dan McNeil and I will be reunited, and of course, I plan on having my old partner Dan Jiggetts on with me when he is free. I plan on making "The Mike North Sunday Drive Show" fun and entertaining -- energized and authentic. My inner Bears fan will be very happy if they can win.
CRM:
Can Ryan Pace and John Fox bring a football championship back to Chicago in the coming years?
North:
Hopefully we will see improvement this year but I don't expect any championships. I think those are on hold for a while.
CRM:
Could this actually be the Cubs year?
North:
I'd like to think so. This young team is fun to watch and is getting it done.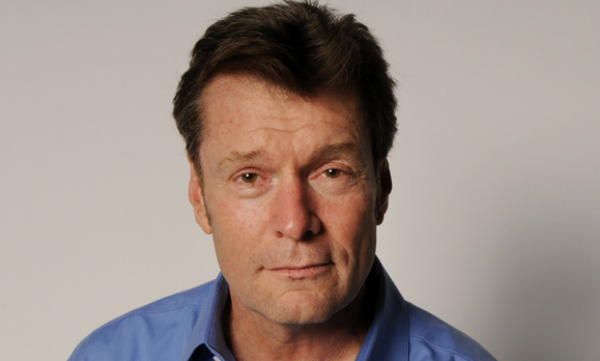 CRM:
You started doing radio way back in 1990. What attracted you to become a media personality?
North:
I always love talking sports and I was tired of the vanilla way sports was being covered in this town. Unfortunately it's even worse now. The airwaves are filled with apologists and the teams run some of the stations which is too limiting. There just isn't enough accountability. I had a young guy come up to me the other day and say my Dad told me you're the Jagger of sports radio. Now that's a high honor -- it felt pretty darn good.
CRM:
Professionally speaking, in the last 25 years, you've been able to go from a top Chicago radio talent to a nationally syndicated personality. You've also been an author, a columnist, a video blogger, Internet host, sports prognosticator, sports broadcaster, singer (albeit arguably), and television host. What other mountains would you like to climb professionally?
North:
I'd like to do some local TV again and recently I did some stand-up comedy with Kevin Bozeman. We were just at Zanies in Rosemont a couple of weeks ago. I enjoyed that a lot. I want to continue doing my job at FOX nationally for as long as they will have me. Also I have a screenplay idea I'm trying to get to Sylvester Stallone.