Details

Published on Friday, 27 July 2012 15:17
Bill Hazen, former television announcer for the Chicago Bulls and WIND-AM sportscaster, and his company Bill Hazen Productions (BHP), will soon be launching a new syndicated radio program entitled "College Sports Weekly." The hour-long will make its debut this fall.
"College Sports Weekly" will be similar in concept to BHP's "Talking College Baseball," a successful hour-long weekly program, which aired nationally this past spring and early summer.
Bill Hazen said in a statement this week: "We had a very positive reaction from our affiliates carrying 'Talking College Baseball.' Several stations inquired about the possibility of increasing the scope to a 52-week program covering football, basketball, baseball and other sports. Now we'll expand coverage to include high-profile college sports throughout the year. We'll utilize the same approach that made 'Talking College Baseball' so compelling, and we'll add some new segments and contributors to reflect the unique coverage we will provide."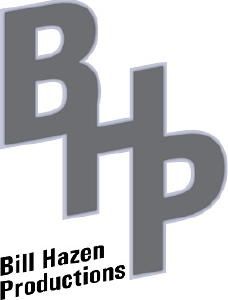 "College Sports Weekly" will be the fourth major college sports broadcast production for BHP. On February 1st, 2010, the company undertook the production of "Conference USA Daily Update," an Internet-based two-minute daily sports report. A matter of months later, the program was renamed "Today in Conference USA" and was heard on numerous radio stations. BHP also created "Talking Conference USA Football" and "Talking Conference USA Basketball" in the last two years, both of which were 15-minute weekly radio programs. This year's "Talking College Baseball" was BHP's first hour-long radio program. Currently, 34 radio stations across the country carry BHP programming.
At this point in time, no Chicago area radio station has been approached yet to carry "College Sports Weekly." That could change in the very near future, as the station will be marketed heavy to many stations in the Midwest. Without even marketing the show yet, BHP reports that quite a few stations have already signed on to carry the new show, including stations in markets such as New Orleans, Orlando, Tulsa, Memphis, El Paso, Tallahassee, and elsewhere. The closest market to Chicago (so far) is in downstate Indiana (New Albany).
Bill Hazen was born in Chicago and raised in the suburbs of Skokie and Arlington Heights. Chicago sports fans will best remember Hazen as the television announcer for the Chicago Bulls on Sportsvision Chicago for three years (1983–1985). It was Bill Hazen that called the debut game and rookie year for a young basketball player named Michael Jordan. The NBA selected four of Bill Hazen's exciting play-by-play calls for the Bulls to be included in their promotional series, "The NBA: It's FANtastic," which ran on CBS-TV for years. Hazen was also heard on the Chicago radio airwaves, as a sports announcer & host on WIND-AM.
In addition to the Chicago Bulls, Hazen has been the play-by-play announcer for two other NBA teams: the Indiana Pacers and the Houston Rockets. He has also done announcing for such teams as Northwestern Wildcats Men's Basketball, Notre Dame Fighting Irish Basketball, Northern Illinois Huskies Football & Basketball, the Chicago Shamrox, the Gary Steelheads, the Gary Railcats, the Ft. Wayne Mad Ants, and numerous others.
Although he has lived and worked all over the country, Hazen is currently back living & working out of the Chicagoland area.