Details

Published on Wednesday, 18 April 2012 14:49
The Arbitron ratings for the Chicago radio market for the March period (which covers 3/01/12-3/28/12) were released this week. The following is a study of the local ratings for the demographics of Persons 6+ (All Ages) and Persons 25-54.
Looking first at the all ages (6+) numbers...
The top of the all ages ratings featured a shuffling of positions in March, as the #1 station switched places with last month's #3. (It was tied for #2 and falling, actually.)
WBBM-AM, combined with its simulcast on WCFS-FM, finally stopped a multi-month skid in ratings, to jump back up into first place. The WBBM-AM/WCFS-FM broadcast brought in a 5.2 share in March, up .5 from the previous month's 4.7. The share is still below last October's 6.6, but at least this was the first positive movement the station has had since then, and best of all, good enough to reclaim the top spot.
WVAZ-FM continues to show its strength in numbers, as it moves up to a 5.1 share -- a .7 increase in just two months -- and is solidly in second place. WVAZ-FM has been one of the biggest success stories in Chicago radio, quietly chugging along and gaining in ratings month after month. They not only do well in the all ages ratings, but in pretty much every key demographic across the board.
WGN-AM, who was strongly in first place for the last two ratings months, had a big .8 fall in one month's time. The station, which is now back in third place, came in with a 4.6 share in March, down from January & February's 5.4 share.
WTMX-FM and WLS-FM maintained their strength. In February, both were tied for fourth place with a 4.5 share. In March, 4.5 and 4.4 respectively, good enough for rankings of #4 and #5.
Besides the stations already mentioned, other stations seeing decent movement upward in the all ages ratings include WILV-FM, who jumped up .5 share and WPWX-FM, which jumped up .6 share.
Here is how the top of the Persons ages 6+ rankings looked for the March 2012 ratings period...
Monday-Sunday 6:00am-Midnight:
1 WBBM-AM
2 WVAZ-FM
3 WGN-AM
4 WTMX-FM
5 WLS-FM
6t WOJO-FM
6t WKSC-FM
8 WDRV-FM
9 WBBM-FM
10 WLS-AM
11t WUSN-FM
11t WLUP-FM
13 WGCI-FM
14 WXRT-FM
15 WLIT-FM
In the highly-looked at Morning Drive daypart of 6:00am-10:00am, the rankings are similar to the overall rankings above, but not exactly the same. WBBM-AM remains at #1, but its share continues to grow. This ratings period, WBBM-AM/WCFS-FM earned a 6.6 share, .1 higher than February and .3 higher than January. WGN-AM is still at #2, but fell slightly, with its 6.0 share lower than last period's 6.2 share. WLS-AM & WTMX-FM tied for third place with a 5.8 share. WOJO-FM was #5 with a 4.2 share. The rest of the top 10 were #6 WDRV-FM, #7 WLS-FM, #8 WUSN-FM, #9 WVAZ-FM, and tied for 10th place were WSCR-AM & WLIT-FM.
Looking at the stations with the top cume rankings for Persons ages 6+ for March 2012...
Monday-Sunday 6:00am-Midnight:
1 WKSC-FM
2 WBBM-FM
3 WTMX-FM
4 WLIT-FM
5 WBBM-AM
6 WDRV-FM
7 WILV-FM
8 WLUP-FM
9 WLS-FM
10 WGCI-FM
And now for something completely different...
Here is a look at the top Weekly TSL (Time Spent Listening) rankings for Persons ages 6+ for March 2012...
Monday-Sunday 6:00am-Midnight:
1 WLS-AM (5:33)
2 WGN-AM (5:12)
3 WVON-AM (5:09)
4 WFMT-FM (5:03)
5 WNTD-AM (4:47)
6 WZVN-FM (4:39)
7 WDCB-FM (4:33)
8 WOJO-FM (4:19)
9 WVAZ-FM (4:12)
10 WRTO-AM (4:11)
Perhaps the biggest story on the March all ages ratings wasn't about a radio station, but with the ratings themselves. Arbitron, the company that collects and gives out the ratings data, has instituted a new policy that will hide the ratings of any non-subscribing station from public view. (For the most part, the all ages numbers are allowed to be publicly seen.) In other words, any station that does not agree to pay the large monthly/annual fees to Arbitron, even if they encode their signals for PPM, will appear on the all ages rankings as earning nothing but zeros, if they appear on the rankings at all. Many stations in the Chicago market disappeared from public view on the March rankings, including such popular niche stations as WFMT-FM, WIND-AM, WJKL-FM, and numerous other stations, especially suburban ones. Radio station streams, some of which used to be shown on the rankings, now also show as zero share & zero rankings.
WFMT-FM actually earned a 1.7, good enough for #24.
WJKL-FM actually earned a 0.9, good enough for #28 (tie).
WIND-AM actually earned a 0.6, good enough for #33 (tie).
Unfortunately for these stations and the many others, the general public and advertisers doing their homework on where to spend their advertising dollars, will not see these stations show up in the ratings any longer. The impact is being felt even more in smaller markets, were instead of a dozen or more radio stations showing up, only a few (just four in one market!) are now listed. It will remain this way until the radio stations give in to Arbitron's financial demands or until Arbitron changes this new policy. Arbitron subscribers who pay to see the data, will see the correct numbers and rankings for all PPM encoding stations, unlike the publicly shown information, which will no longer be 100% accurate.
--------------------------------------------------------------------------
Looking now at the highly-desired demographic of ages 25-54...
In the overall numbers (Monday-Sunday 6:00am-Midnight), the big winner was the simulcast of WDRV-FM & WWDV-FM, which took first place with a 5.4 share -- a .2 increase over February. Second place was tie between WVAZ-FM & WTMX-FM, who stayed put at a 5.2 share. Fourth place was also a two-way tie between WKSC-FM and WOJO-FM, with both getting a 4.7 share (a .5 increase for WOJO-FM). WLUP-FM just missed making it a three-way tie at #4, coming in instead at #6 with a 4.6 share. The rest of the top ten were (in order) WXRT-FM, WUSN-FM, WBBM-FM and WGCI-FM.
No AM stations reached the Top 10 this month. The closest was WBBM-AM, which is simulcast on the FM band, who came in at #11 with a 3.5 share. WMVP-AM was tied at #12, WSCR-AM was #16, and WGN-AM was #22.
Notable jumps upward in the month of March include WMVP-AM, which gained .7, and WILV-FM, which gained .6. Going the opposite direction was WLIT-FM, which continues to fall from its holiday high, losing another .7 in March.
In the overall numbers (Monday-Sunday 6:00am-Midnight) for the demographic of Women 25-54, WVAZ-FM takes over first place. This is the first time in years in a non-holiday month that a station other than WTMX-FM has been alone at the top of this demographic. WVAZ-FM/V103 pulled in a 6.8 share to take over as the new #1. Second place station, WTMX-FM, is right behind that, though, with a 6.7 share. WKSC-FM was #3 with a 6.3 share, WUSN-FM was #4 with a 5.2 share, and WBBM-FM was #5 with a 5.1 share. The rest of the Top 10 for Women were WLIT-FM, WILV-FM & WGCI-FM (tie), and WLS-FM & WOJO-FM (tie).
For the Morning Drive time slot (6:00am-10:00am) for the ages of 25-54, the top stations in March are the very same ones, in the very same order as they were in February. As always, WTMX-FM's "Eric & Kathy Morning Show" was #1, this time with a 7.1 share. WBBM-AM/WCFS-FM is #2 with a 5.4 share. WDRV-FM/WWDV-FM is #3 with a 4.9 share. WOJO-FM is #4 with a 4.8 share. #5 is WSCR-AM with 4.6 share. For Women 25-54, their favorite morning station is WTMX-FM (with a huge 10.7 share), and for Men 25-54, their favorite is WSCR-AM (with a 7.0 share). Both The Mix's Eric & Kathy and The Score's Mully & Hanley seem to have a lock on their female & male audiences, respectively.
With the Midday shift (10:00am-3:00pm), The Drive is once again king of the hill. After being knocked down to second place in February, WDRV-FM/WWDV-FM moves back into first with a 6.3 share, a .7 increase in one month. WVAZ-FM moves up to #2 with a 4.9 share. Last month's first place winner, WLS-FM, falls to #3 with a 4.7 share -- a full 1 point decrease over last ratings period. Jumping way up to #4 is WKSC-FM with a 4.4 share, increasing .6 over the period before. #5 was again WLUP-FM with a 4.3 share.
In the Afternoon Drive time slot (3:00pm-7:00pm), first place with a 5.5 share is a tie between WDRV-FM/WWDV-FM and WKSC-FM. In third place is WVAZ-FM with a 5.1 share. WTMX-FM is in 4th place with a 5.0 share, and WLUP-FM is at #5 with a 4.9 share.
For the Evenings (7:00pm-Midnight), WVAZ-FM is in first place with a 6.9 share, a .6 increase over the month before. WDRV-FM/WWDV-FM is at #2 with a 6.3 share. #3 is WOJO-FM with a 5.6 share and WLUP-FM is #4 with a 5.3 share. WKSC-FM and WGCI-FM tie for #5, each with a 4.6 share.
The Weekend ratings (Saturday & Sunday, 6:00am-Midnight) has WVAZ-FM still in first place with a 6.2 share, even though it lost .6 share on weekends. Making a big weekend leap upward to #2 was WKSC-FM, increasing its share by .7 to a 5.6 weekend average. #3 was WTMX-FM with a 5.5 share once again. WOJO-FM was #4 with a 5.1 share, a .9 increase over February's numbers. Fifth place was a tie between WUSN-FM and WXRT-FM (last month's #2), with both having a 4.9 share.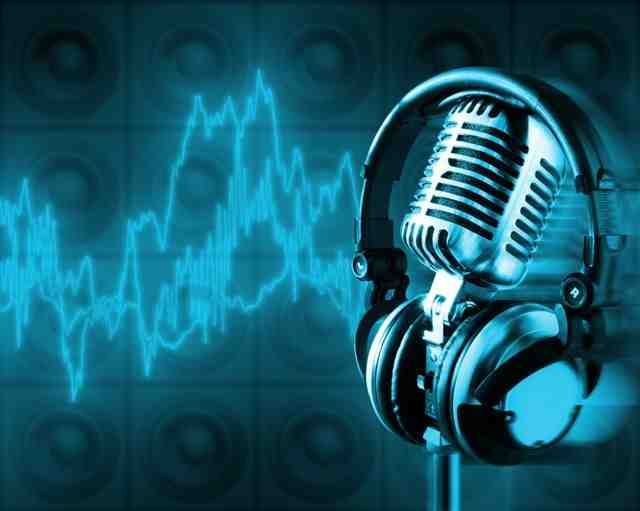 Ratings data © Copyright 2012 Arbitron Inc.
May not be quoted or reproduced without prior written permission from Arbitron.
The PPM ratings are based on audience estimates, and are the opinion of Arbitron and should not be relied on for precise accuracy or precise representativeness of a demographic or radio market.