Details

Published on Monday, 08 February 2010 16:32
WLFM 87.7 - Chicago's Smooth Jazz station, is launching a brand new locally produced show starting this Sunday, featuring seven-time Grammy Award winning drummer, Paul Wertico. "Paul Wertico's Wild World of Jazz" makes its on-air debut Sunday the 14, at 9:00pm.
The new show will be a two-hour showcase of modern and traditional jazz, featuring a mix of classic tracks and rarities, legendary artists and local heroes, live and in-studio recordings, new releases, and special surprises from Wertico's personal collections. Paul Wertico said in a statement today, "We'll be playing everything from Louis Armstrong's Hot Five to The Bad Plus, Bessie Smith to Kurt Elling, Joao Gilberto to Karim Ziad, and all points in between."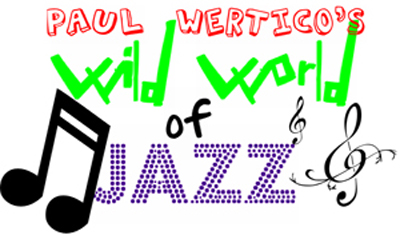 Rick O'Dell, WLFM's new Program Director (and Midday Host) happily made the announcement of the new show this afternoon. According to O'Dell, "Paul Wertico's musical pedigree is unmatched. Add in his genuine enthusiasm, down-to-earth personality and encyclopedic knowledge across multiple genres of music, and we have the essential ingredients for an entertaining show on straight ahead jazz." O'Dell continues, "Jazz, being an improvisational idiom, can be a bit challenging to those of us who grew up on Top 40. What makes Paul unique is that he's able to draw on his skills as a jazz educator to make the music accessible and understandable to even my untrained ears."
"We are excited to continue to build out local programming that appeals to the passionate jazz music lovers in Chicago. Paul's zest for all styles of jazz is a perfect fit for 87.7 FM" said Pat Kelley, General Manager and SVP of WLFM.
Paul Wertico's musical career spans four decades. A self-taught drummer, he started performing in bands when he was just a teen. He drummed with the Pat Metheny Group for 18 years, recording several gold albums and receiving numerous acclaims. He has drummed with Ramsey Lewis, Paul Winter and Nelson Riddle. He has been a session player for numerous Chicago artists such as John Moulder, Bobby Lewis, and Kurt Elling. He has written songs with his friend, famed Chicago rocker Jim Peterik. Wertico was elected three times to serve on the Board of Governors of the Chicago Chapter of NARAS (The National Academy of Recording Arts & Sciences). He served on the faculty of the percussion and jazz studies programs at Northwestern University for 16 years. He now serves as Assistant Professor and Head of Jazz and Contemporary Music Studies at the Chicago College of Performing Arts at Roosevelt University. Wertico is a Chicago native, and lives in the northern suburbs with his wife.