Details

Published on Sunday, 20 May 2012 15:07
This weekend's News & Notes features seven local media stories, including: NBC5 loses a window; Nick Digilio visits Svengoolie; Bill Moller fills in for Milt Rosenberg; Tom Lounges loses his popular "Night Rock" show; Rick O'Dell hosting a local Smooth Jazz event; Michael La Crosse becomes a daddy; and the sad passing of Cal Daniels. Details below...
* * A large window near the WMAQ-TV street-side studios at Chicago's NBC Tower (401 N. Michigan) was shattered yesterday morning. The incident happened at approximately 10:30am Saturday. A security guard at the scene heard the loud breaking of glass and quickly turned the corner to see what had happened. There was nobody near the broken window at that time, though. Initially, it was a large hole in the glass, but within minutes, most of the window had shattered and come crashing down. Police are investigating who may have shot at or thrown an object through the window from a distance. It is not yet known if the crime was related to any of the NATO demonstrations taking place in the downtown area this weekend.
Photo credit: WGN-TV's Marcus Leshock
* * Last night on Me-TV, WGN-AM's Nick Digilio was a special guest on Svengoolie's movie show, doing a few skits and scenes with Chicagoland's favorite movie host. For those who missed last night's guest role by Digilio, set your DVR to record WCIU-TV/Channel 26 The U next Saturday morning, May 26th, at 11:00am. The entire two hour Svengoolie show, featuring the Marx Brothers' classic "Horse Feathers" and Nick Digilio, will be repeated.
* * Bill Moller will once again be filling in as host for "Extension 720" tonight and tomorrow night, as regular host Milt Rosenberg is taking a couple of vacation days. The show will air at its usual time of 10:00pm-Midnight, both Sunday & Monday late night, on WGN Radio. Bill Moller continues to also host his regular weekend shift on WGN-AM, Saturdays from 9:00am-1:00pm.
* * WXRD-FM/XRock 103.9 has canceled the long-running program "Night Rock" from its schedule. "Night Rock" was hosted by Tom Lounges and featured rare classic rock tracks, deep album cuts, and songs from Chicago rock bands. It had been on XRock 103.9 for about nine years as a Sunday night, multi-hour show. Near the end of last year, the Sunday show was stopped, so Lounges turned the last hour of his weekday shift into a one-hour "Night Rock" show, airing from 6:00pm-7:00pm. Station management has decided to end the show entirely now from the northwest Indiana classic rocker. Tom Lounges remains with the station, as the 3:00pm-7:00pm weekday DJ and Music Director. He may also look at turning "Night Rock" into an Internet radio show or podcast in the future. "Night Rock" originally started as a late-night hard rock program in the 1970s, which disappeared in the early 1980s, before it was resurrected almost a decade ago on WXRD-FM by Lounges.
* * Rick O'Dell's weekly local artist showcase "Chicago Music" may have gone away when Smooth 87.7 was taken down from WLFM-LP at the
end of last month
, but "Chicago Music" lives on. This coming Saturday, May 26th, the Center for Performing Arts at Governors State University in south-suburban University Park, IL will be holding a live event entitled "A Salute to Chicago Artists." Rick O'Dell will be the emcee for the event, which features many artists featured often on his "Chicago Music" show. Among the many featured acts for this event are guitarist Paul Richmond, vocalist Margo "Babi Doll" Lewis, young keyboardist sensation Chris Allison, bassist Michael Manson, saxophonist Marqueal Jordan, saxophonist Carlos Cannon, and Comedian Ron Baker, Jr. Tickets for "A Salute to Chicago Artists" with Rick O'Dell are still available and can be purchased at this link
HERE
. A portion of the proceeds from the tickets sales will go toward benefiting the Mayfield Family Foundation, which helps low-income seniors and disadvantaged youth.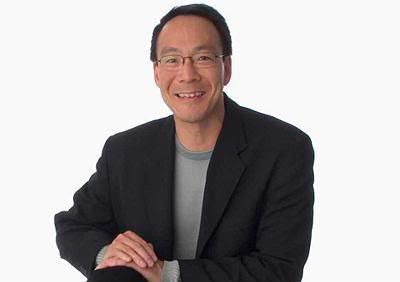 * * Congratulations to former WLS-FM & WNUA-FM programmer Michael La Crosse. He and his wife Janis welcomed into the world their first child, a son named Lincoln Gary La Crosse this weekend. The big boy (over 10 pounds!) and his mother are both doing well. Michael La Crosse is now the Operations Manager for the entire cluster of Clear Channel-owned radio stations in the Spokane, WA market.
* * Former Chicago radio personality Cal Daniels passed away on Thursday at the age of 67. He may be best remembered for his 19 years at WUSN-FM/US99.5, but he also spent time working at other Chicago stations, including WMAQ-AM, WJJD-AM, and WLS-AM. (He was not on the air on WLS in the 1970s, but worked as a producer and engineer.) He had voluntarily exited his weekend job with US99.5 in the spring of 2008, when his full-time day job transferred him to North Carolina. WUSN-FM's Ramblin' Ray said this about Cal Daniels on his
Facebook page
: "I was a young kid when I met Cal, he was this graveled voiced veteran of the once great WMAQ here in town, He was a pro, He was a goof, he was a voice of reason to a guy that wanted to light the radio world on fire. Today I feel sorry for the loss of a father and a good guy."