Details

Published on Wednesday, 02 May 2012 09:11
WBBM-FM's Imaging Director Michael Horn recently joined Killer Hertz, the radio imaging service. This will be in addition to the great work he is doing at B96, where he has worked since 1994.
Killer Hertz was started in 1996 by radio imaging star Jeff Thomas. With Michael Horn on board, the two have launched their Killer Hertz V.2 service, which features all of the FX, imaging and background music beds of Killer Hertz V.1, now with Horn's heavyweight imaging talents added.
Jeff Thomas said in a statement this week: "This collaboration is a great fit. Mike's work and mine seems to sit perfectly together and the project just seemed to build itself."
Michael Horn added: "For a while now the feedback I've been getting is that there is room for a service that doesn't concentrate on one particular network or group's promotions or shows. This is a very exciting product and a real alternative."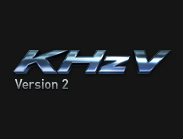 The Killer Hertz V.2 service has already been picked up and is being used by WDZH-FM in Detroit, WNKS-FM in Charlotte, and WAYV-FM in Atlantic City. According to the team behind the product, "Killer Hertz V.2 promises topical, comical and musical imaging with a strong emphasis on artist and listener driven production."
More information can be found on the new Killer Hertz website
HERE
.
Horn writes, produces and voices most of his own work. Fans of B96 need not worry, because his imaging work at WBBM-FM will not be coming to end due to this new position with Killer Hertz. Additionally, Horn is now the new imaging person for Detroit sister-station WDZH-FM (98-7 Amp Radio), working remotely from his Chicago studio office. (WDHZ-FM also is one of Killer Hertz's clients.) The veteran Imaging Director also plays a leading role within the CBS Radio CHR creative team.
Although his is not a household name in Chicago, his daily work has been heard by many. Michael Horn may just be the busiest man in Chicago radio imaging right now.