Details

Published on Thursday, 11 March 2010 16:08
In the latest News & Notes, we look at a special appearance by Rick Kogan & Charles Osgood, a special appearance by Eric & Kathy, a live appearance by the Afternoon Saloon, a special "time" for Bob Stroud, WCPT's new look, Ed Schultz's new store, the Chicago Tribune's new role in Virginia, a new show coming to WMAQ-TV, and more.
* * Tonight, Chicago Tribune columnist and WGN-AM personality Rick Kogan and Chicago Tribune photographer Charles Osgood will be doing a book reading/signing and Q&A session for their latest book,
"Sidewalks II: Reflections on Chicago"
. The talented duo will be at the Indian Prairie Library (401 Plainfield Road, Darien) starting at 7:00pm this evening. Reservations are suggested and can be made by calling 630-887-8760 - Ext. 239.
* * WTMX's morning superstars Eric & Kathy will be making a special appearance tomorrow. From Noon-1:00pm, E&K will be at the Grand Opening of the new Columbia Outerwear store located at 830 N. Michigan Avenue in Chicago.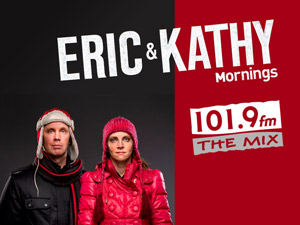 * * Also being out and about tomorrow will be Carmen, Jurko and Harry from ESPN1000. WMVP's Afternoon Saloon will doing a live remote Friday afternoon from 2:00pm-6:00pm from the new Harry Caray's restaurant in Navy Pier.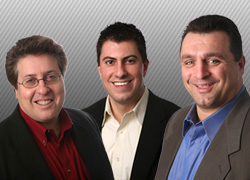 * * This weekend, it is Daylight Savings Time once again. To help remind those waking up early Sunday morning, Bob Stroud will be doing a special episode of "Rock & Roll Roots" on WDRV-FM. From 7:00am-10:00am, R&RR will be turning the spotlight on songs about Time. Spring forward and rock backward!
* * The quad-broadcast of Chicago's Progressive Talk has a new website as of this week. You can check out WCPT's new site at this link
HERE
.
* * Speaking of WCPT, that station's syndicated midday star, Ed Schultz has also done some website upgrades this week. He has launched a new online store that is selling "Ed Head" merchandise. The merchandise is all made in America. Also, $3 of each sale of "Ed head" coffee beans will be donated to the Iran and Afghanistan Veterans of America. The online store can be accessed at this link
HERE
.
* * The Daily Press newspaper, located in Newport News, VA, is now outsourcing most of its editing and designing to the Chicago Tribune. Both papers are owned by the Tribune Company. A spokesperson for the Tribune said The Daily Press' front section will remain locally focused. The articles that will be edited & formatted in Chicago will primarily be national and international stories which don't require local expertise. At least 10% of the Daily Press' staff are being let go in the process, saving the company approximately $1 million per year.
* * "Access Hollywood Live" is a new one-hour entertainment news and talk show that is set to debut in the fall. The show is a spin-off from "Access Hollwood" and will cover pretty much the same subjects, but will be broadcast live from Los Angeles and will feature in-studio guests. The show has been contracted to air on Chicago's WMAQ-TV starting in September, more than likely at 11:00am.