C.R.M. Audio Page
Audio clips of classic Chicago radio!
(And sometimes, even classic Chicago TV audio...)
Airchecks, funny bits, vintage moments, songs, jingles, rarities, and so much more!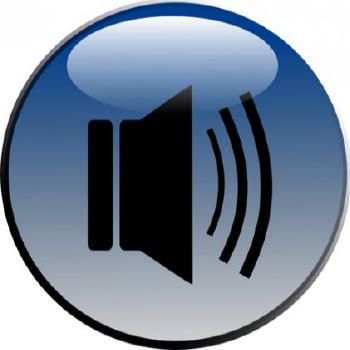 CHECK BACK OFTEN! New audio clips will be added approximately once or twice each week!
Please note: The audio quality has been improved as much as possible, but overall quality will vary from recording to recording. Some older recordings may contain weaker audio, minor tape hiss, or even vinyl record snaps & pops.

Chicagoland Radio & Media makes no ownership or copyright claims on any of the audio recordings below. Recordings are posted here for entertainment, historical, and educational purposes only.

Do you have some classic Chicago-related audio that you would like to share with others here? Please email and let us know!

Details

Published on Tuesday, 03 December 2013 08:43
This brief audio clip comes from December 1939. It is a station ID for WGN Radio, which uses the branding of "the Voice of the People - Chicago." (Running time: 0:14)
Details

Published on Friday, 22 November 2013 08:49
50 years ago today, November 22, 1963, President John F. Kennedy was assassinated in Dallas, TX. On WGN-AM at that time, Orion Samuelson had been hosting a news show called "Country Fair" when the details of the President being shot began coming out. Heard on this audio clip is Samuelson's first and second times mentioning the shooting, followed by WGN Radio newsman Jack Taylor's first news report. (Running time: 3:37)
Details

Published on Tuesday, 19 November 2013 09:52
In the 1960s, Chicago WMAQ-AM
(now WSCR-AM)
had its own theme song, which sang about the joys of Chicago. "Here's to you... from WMAQ." (Running time: 1:53)
Details

Published on Monday, 11 November 2013 10:00
In October 2005, it was announced that Jonathon Brandmeier would be making his long-awaited return to Chicago morning radio, after many years away while he lived and worked in Los Angeles. Budweiser (Anheuser-Busch Brewing Company), a sponsor of WLUP-FM at that time with their funny "Real Men of Genius" line of commercials, created a customized version of that commercial just for Johnny B's return. This audio clip comes from the start of November 2005 and features that custom ad for Brandmeier. (Running time: 0:59)
Details

Published on Thursday, 31 October 2013 19:13
This is a long audio clip recorded off the air from Chicago's WBMX-FM 102.7/WBMX-AM 1490 from Halloween night 1986. Halloween was on a Friday night that year, which meant it was time for the "Friday Night Jams." This night, the show featured the mixes of Frankie Knuckles. (Running time: 45:11)
Details

Published on Monday, 28 October 2013 09:39
With the news that Matt Dahl has
become a father
for the first time, here is an audio look at Matt Dahl from exactly ten years ago this month. The son of radio legend Steve Dahl was cutting his teeth as a radio host at WCKG-FM, working nights as a classic rock DJ in this clip. This is before he went on to become a talk show host at the station, and now a podcaster. In addition to currently being half of the Matt & Brendan Show on Dahl.com, Matt Dahl is also the drummer for the up and coming Chicago band Pet Lions and a producer for MrSkin.com. (Running time: 4:46)
Details

Published on Thursday, 24 October 2013 11:11
This brief audio clip comes from the tail end of the popular NBC radio comedy "Fibber McGee and Molly" from October 1948. This features a Chicago announcer giving the station identification for WMAQ-AM 670 and WMAQ-FM 101.1. (Running time: 0:46)
Details

Published on Thursday, 17 October 2013 10:33
This audio clip is a collection of jingles created for WLS-AM in 1979. These jingles, which have a dance beat and say such slogans as "Dance to the Music!" were done during the height of the Disco craze. The jingles were a creation of JAM Creative Productions. (Running time: 0:56)
Details

Published on Thursday, 10 October 2013 09:59
This audio clip comes from 38 years ago tonight. Saul Smaizys from the free-form late night radio station Triad conducted a very laid back interview with the lead singer of UFO, Phil Mogg. In it, Mogg talks about how they found and hired their famous guitarist Michael Schenker, the band's early days, the music scene in England, and much more. (Running time: 18:32)
Details

Published on Tuesday, 01 October 2013 10:18
This audio clip comes from October 2008 and features then-WLS-AM morning show "Don Wade & Roma." Heard on this clip is the late Don Wade, his wife Roma Wade, newsman John Dempsey, and traffic reporter Wendy Snyder. After a convenience store clerk in Waukegan shot and killed one of the men who had just robbed the store, Don Wade called the Mayor of Waukegan, Richard Hyde, to get his surprising opinion on the story. (Running time: 7:09)
Details

Published on Friday, 27 September 2013 16:54
Former top-rated morning show host for WGCI, Bob Wall, released a few comedy music singles in the 1980s. This was done under the name of Bob Wall and the Wall Notes. This audio selection is the full-length version of Bob Wall's funky 1983 single "Cosmic Pig Rap." The song also features Wall's then-morning news anchor Ed Curran (now a meteorologist with WBBM-TV). (Running time: 7:06)
Details

Published on Tuesday, 17 September 2013 16:25
With this week's
sad news
about the passing of Jerry G. Bishop, here is an aircheck from his morning show on WMAQ-AM/Q67 from November 5, 1974. It is easy to hear the same style of wit on his radio show that Jerry G. Bishop also used for the years prior to this as the original Svengoolie on WFLD-TV.
(Audio clip courtesy of Scott Childers' tribute page to WMAQ-AM.)
(Running time: 7:39)