C.R.M. Audio Section
Audio clips of classic Chicago radio!
(And sometimes, even classic Chicago TV audio...)
Airchecks, funny bits, vintage moments, songs, jingles, rarities, and so much more!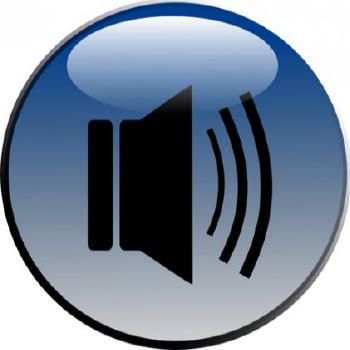 CHECK BACK OFTEN! New audio clips will be added approximately once or twice each week!
Please note: The audio quality has been improved as much as possible, but overall quality will vary from recording to recording. Some older recordings may contain weaker audio, minor tape hiss, or even vinyl record snaps & pops.

Chicagoland Radio & Media makes no ownership or copyright claims on any of the audio recordings below. Recordings are posted here for entertainment, historical, and educational purposes only.

Do you have some classic Chicago-related audio that you would like to share with others here? Please email and let us know!

Details

Published on Monday, 25 August 2014 12:45
From January 1983 through January 1989, the suburban radio station at 92.7 FM had the attention-grabbing call letters of WSEX-FM. The station was an adult contemporary "Lovesongs & More" format that eventually changed to a "Top 10" format, plying only songs from the 1980s that reached into the top ten of Billboard's music charts. (The station is currently using the call letters of WCPY-FM, a Polish-language format during the daytime and an EDM format at night.) This audio clip is a quick aircheck of WSEX-FM from 27 years ago today -- August 25, 1987.
(Running time: 2:20)
Details

Published on Thursday, 21 August 2014 12:10
This audio selection comes August 1978, as former Chicago classic rock station WDAI-FM's then-new morning show host Steve Dahl has some fun on the air. At the time, Dahl did not work with any partners. Instead, he did numerous voices (most of which did not sound all that different from Dahl's own voice). Also heard on this audio clip is a weather update from newsman "Dr. Walt."
(Running time: 10:25)
Details

Published on Friday, 15 August 2014 19:30
Earlier today, WSCR-AM/670 The Score announced that their midday co-host Dan McNeil had chosen to not sign a contract with the station, and was unsure he even wished to do sports talk radio at this time in his life. As of this week, Dan McNeil was officially gone from the station, which was now looking for his replacement.
(See the full story HERE.)
The following is the audio clip of McNeil's co-host of the past five years, Matt Spiegel, making the announcement on the air today and sharing some of his own heart-felt opinions on the situation.
(Running time: 9:30)
Details

Published on Monday, 11 August 2014 15:00
From the start of summer 1975 until the end of 1976, Chicago's 101.1 FM went by the call letters of WNIS and featured an all-news format. The CRM Audio selection here features the half hour 5:30pm newscast from WNIS-FM from this date, 38 years ago, with only the few commercials edited out. (This was back when commercial breaks were only 60 seconds long.) Among the news anchors and reporters heard here include: Roger Shotts (sp?), Bill Cameron, Rick Sallinger, Bob Epstein, Jack O'Rourke, Susan Tick, Carol Bowie (sp?), Elliot Abrams, and Steve Egan.
(Running Time: 25:01)
Details

Published on Wednesday, 06 August 2014 14:50
A frequent guest co-host to Garry Meier's short-lived 2007 WCKG-FM show was the late WBBM-TV/CBS 2 morning news anchor Randy Salerno. This audio clip has Salerno talking about his family's desire to come into Chicago from their home in Crystal Lake. Also heard on this quick clip is co-host "Elton Jim" Turano and news anchor Monica DeSantis.
(Running time: 1:52)
Details

Published on Friday, 01 August 2014 11:10
In the 1940s and 1950s, a lot of nationally broadcast radio shows came out of Chicago. One such show was the 15-minute live music show featuring "Two Ton Baker, the Music Maker," done from Studio Two at WGN-AM. This morning show was distributed to stations nationwide via the Mutual Broadcasting System. Dick "Two Ton" Baker was heard on Chicago radio for many years -- from the late 1930s until his death in 1975. Locally, he was primarily heard on WGN-AM and also became a bit of a local TV star on WGN-TV and other stations. He was seen on WGN-TV on April 5, 1948, the very first day the TV station went on the air. Additionally, Baker would play nightclubs around town and released a few music albums. For Two Ton Baker's syndicated WGN radio show, he would simply play the piano and sing songs, mostly requests that were mailed in to him. The show ran for approximately 15 minutes with no commercial breaks. Here is one such show from 67 years ago today -- August 1, 1947 -- complete, with no edits.
(Running time: 14:15)
Details

Published on Monday, 28 July 2014 10:35
This audio clip comes from 30 years ago this month. It features then-WBBM-FM/B96 morning show host Don Geronimo having some fun with listeners, as well as with traffic anchor Karen Hand. The aircheck below comes from July 3, 1984. (Running time: 7:42)
Details

Published on Tuesday, 22 July 2014 09:30
With this being the 35th anniversary of the famous "Disco Demolition" radio stunt of WLUP-FM, it seemed like a good time to also look at what the local Disco music station sounded like 35 years ago this month. This aircheck comes from WDAI-FM, aka "Disco DAI," and features nighttime jock Tom Graye from July 18, 1979. Graye also was a DJ on that same frequency a few years later when the station flipped to hit music station WLS-FM. (Running time: 2:59)
Details

Published on Friday, 18 July 2014 09:20
Long before she was the beloved television star on WCIU-TV's "You & Me This Morning," Jeanne Sparrow was a Chicago radio personality. This audio clip is an aircheck of Sparrow's from 19 years ago on this very date (July 18, 1995) when she worked at WGCI-FM. (Running time: 11:08)
Details

Published on Thursday, 10 July 2014 20:00
This audio clip features three station ID jingles from the Chicago soul music station of the late 1960s and early 1970s, WGRT-AM. These jingles were heard over the airwaves in 1971. (Running time: 0:32)
Details

Published on Friday, 27 June 2014 12:44
In the 1960s, WGN-AM's overnight host was Franklin MacCormack, who played quieter, romantic songs after Midnight, occasionally reading long-form poetry -- all in contrast to the station's normal news, talk, and sports programming during the daytime. One segment of the "All Night Showcase" program he hosted was called "The Torch Hour," featuring the softer music of years gone by. This audio clip contains most of a "Torch Hour" of MacCormack's from the very early morning hours of June 27, 1965 -- exactly 49 years ago today. This particular episode was a live remote from a sponsor's restaurant in the Wisconsin Dells. The old music, poetry, and live-read commercials (Meister Brau beer) are left intact here. Some of the audio in the first half of the selection is not completely crystal-clear, but has been cleaned up as much as possible. (Running time: 53:47)
Details

Published on Friday, 20 June 2014 13:01
This aircheck comes from 39 years ago this month. It features famed WLS-AM midday personality Tommy Edwards, recorded on June 8th, 1975. (Running time (5:50)