C.R.M. Audio Section
Audio clips of classic Chicago radio!
(And sometimes, even classic Chicago TV audio...)
Airchecks, funny bits, vintage moments, songs, jingles, rarities, and so much more!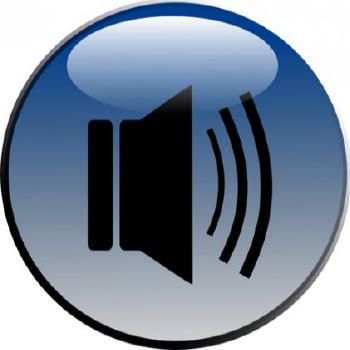 CHECK BACK OFTEN! New audio clips will be added approximately once or twice each week!
Please note: The audio quality has been improved as much as possible, but overall quality will vary from recording to recording. Some older recordings may contain weaker audio, minor tape hiss, or even vinyl record snaps & pops.

Chicagoland Radio & Media makes no ownership or copyright claims on any of the audio recordings below. Recordings are posted here for entertainment, historical, and educational purposes only.

Do you have some classic Chicago-related audio that you would like to share with others here? Please email and let us know!

Details

Published on Monday, 20 October 2014 12:14
Former WLUP-FM/The Loop midday host Danny Bonaduce often used to have fun with Chicago-based bands, both on the air and on stage (most famously with The Critics). This audio clip from 1995 features Bonaduce playing around with Chicago's New Duncan Imperials on a song of theirs called "Overserved." (Running time: 2:30)
Details

Published on Wednesday, 15 October 2014 12:30
This audio clip is an aircheck from ten years ago today -- October 15, 2004. It features popular nighttime DJ John Symons and his show "Love Notes" from WNND-FM, which was then branded as simply "100.3 WNND." This was just after it dropped the "Windy 100.3" branding and just a few weeks before it changed its call letters to WILV-FM and its branding to "100.3 Love FM." Symons' late night show "Love Notes" would play love songs, quite often via requests from listeners. Callers would tell their stories (which tended to be sad stories about troubled relationships they were in) and Symons' would choose a song that closely paralleled what has happening in the callers' lives. Between his deep, soothing voice and song selections, Symons developed a large, loyal following. Here is a prime example of Symons' work on WNND-FM...
(Running time: 9:04)
Details

Published on Tuesday, 30 September 2014 21:00
Ten years ago this very week, WLS-AM's morning duo of Don Wade & Roma were off the air due to a contract dispute. On the afternoon show, Roe Conn and Ron Magers talked about the situation, also bringing up Garry Meier's name, who had held out during contract negotiations himself not that long before. Longtime WLS-AM newsman Jim Johnson is heard on this audio clip briefly, as well.
(Running time: 15:54)
Details

Published on Friday, 26 September 2014 15:45
This aircheck is from late summer 1995 from the former WRCX-FM/Rock 103.5. It features weekend/fill-in talent Kent Gustafson, who at that time went by the on-air name of "Goose."
(Running time: 4:04)
Details

Published on Saturday, 13 September 2014 08:15
Chicago radio icon Tommy Edwards retired yesterday after 54 years on the radio. As expected, he signed off in a classy way. As the Jackson 5 song "Never Can Say Goodbye" ended shortly before 2:00pm, Edwards said: "OK... After 54 years, time to sign off. I got to tell you, it's been a great ride. And before I do, I want to thank CBS management team here in Chicago. Especially Rod Zimmerman and Todd Cavanah. And special thanks to Bob Lawson and Gil Sanchez, too. And thanks to Dave, Garry, Jeffrey, and Floyd. And thanks to the promotions, sales, production staffs for everything. Special thanks to Penny Jackson for decorating the studio. You went out of the way. I'm just... I was blown away this morning. I should have thanked all the other management teams I've worked for. I wish I had, but I do want to thank all of you listeners for growing up with me. You know, that's the one thing I heard from callers all week -- how you grew up listening to me. And I was growing up, too. My three kids have always tagged along with the moves without complaints -- Shannon, Amy, Tommy. And finally, there's one person who deserves my... my most sincere thanks. And that's my bride of over four decades, Mary Lou. She's here in the studio. I have had the time of my life! I'm Tommy Edwards -- I'll be talkin' to you." At that point, an obviously emotional Edwards played "(I've Had) The Time of My Life" by Bill Medley and Jennifer Warnes and exited for the last time as a radio DJ. It was a lovely end to a lovely radio career. For those who missed it or just wish to experience it again, hear Tommy Edwards' goodbye speech on WJMK-FM/K-Hits 104.3 right here...
(Running time: 1:45)
Details

Published on Monday, 08 September 2014 16:18
From 1990-1995, the radio station at 100.3 went by the call letters WPNT-FM and was known as "100.3 The Point." (The station is now WILV-FM/Chicago's 100.3.) This audio selection is a collection of jingles used by WPNT-FM in 1993.
(Running time: 0:41)
Details

Published on Monday, 25 August 2014 12:45
From January 1983 through January 1989, the suburban radio station at 92.7 FM had the attention-grabbing call letters of WSEX-FM. The station was an adult contemporary "Lovesongs & More" format that eventually changed to a "Top 10" format, plying only songs from the 1980s that reached into the top ten of Billboard's music charts. (The station is currently using the call letters of WCPY-FM, a Polish-language format during the daytime and an EDM format at night.) This audio clip is a quick aircheck of WSEX-FM from 27 years ago today -- August 25, 1987.
(Running time: 2:20)
Details

Published on Thursday, 21 August 2014 12:10
This audio selection comes August 1978, as former Chicago classic rock station WDAI-FM's then-new morning show host Steve Dahl has some fun on the air. At the time, Dahl did not work with any partners. Instead, he did numerous voices (most of which did not sound all that different from Dahl's own voice). Also heard on this audio clip is a weather update from newsman "Dr. Walt."
(Running time: 10:25)
Details

Published on Friday, 15 August 2014 19:30
Earlier today, WSCR-AM/670 The Score announced that their midday co-host Dan McNeil had chosen to not sign a contract with the station, and was unsure he even wished to do sports talk radio at this time in his life. As of this week, Dan McNeil was officially gone from the station, which was now looking for his replacement.
(See the full story HERE.)
The following is the audio clip of McNeil's co-host of the past five years, Matt Spiegel, making the announcement on the air today and sharing some of his own heart-felt opinions on the situation.
(Running time: 9:30)
Details

Published on Monday, 11 August 2014 15:00
From the start of summer 1975 until the end of 1976, Chicago's 101.1 FM went by the call letters of WNIS and featured an all-news format. The CRM Audio selection here features the half hour 5:30pm newscast from WNIS-FM from this date, 38 years ago, with only the few commercials edited out. (This was back when commercial breaks were only 60 seconds long.) Among the news anchors and reporters heard here include: Roger Shotts (sp?), Bill Cameron, Rick Sallinger, Bob Epstein, Jack O'Rourke, Susan Tick, Carol Bowie (sp?), Elliot Abrams, and Steve Egan.
(Running Time: 25:01)
Details

Published on Wednesday, 06 August 2014 14:50
A frequent guest co-host to Garry Meier's short-lived 2007 WCKG-FM show was the late WBBM-TV/CBS 2 morning news anchor Randy Salerno. This audio clip has Salerno talking about his family's desire to come into Chicago from their home in Crystal Lake. Also heard on this quick clip is co-host "Elton Jim" Turano and news anchor Monica DeSantis.
(Running time: 1:52)
Details

Published on Friday, 01 August 2014 11:10
In the 1940s and 1950s, a lot of nationally broadcast radio shows came out of Chicago. One such show was the 15-minute live music show featuring "Two Ton Baker, the Music Maker," done from Studio Two at WGN-AM. This morning show was distributed to stations nationwide via the Mutual Broadcasting System. Dick "Two Ton" Baker was heard on Chicago radio for many years -- from the late 1930s until his death in 1975. Locally, he was primarily heard on WGN-AM and also became a bit of a local TV star on WGN-TV and other stations. He was seen on WGN-TV on April 5, 1948, the very first day the TV station went on the air. Additionally, Baker would play nightclubs around town and released a few music albums. For Two Ton Baker's syndicated WGN radio show, he would simply play the piano and sing songs, mostly requests that were mailed in to him. The show ran for approximately 15 minutes with no commercial breaks. Here is one such show from 67 years ago today -- August 1, 1947 -- complete, with no edits.
(Running time: 14:15)