C.R.M. Audio Section
Audio clips of classic Chicago radio!
(And sometimes, even classic Chicago TV audio...)
Airchecks, funny bits, vintage moments, songs, jingles, rarities, and so much more!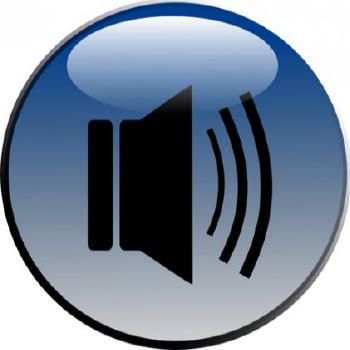 CHECK BACK OFTEN! New audio clips will be added approximately once or twice each week!
Please note: The audio quality has been improved as much as possible, but overall quality will vary from recording to recording. Some older recordings may contain weaker audio, minor tape hiss, or even vinyl record snaps & pops.

Chicagoland Radio & Media makes no ownership or copyright claims on any of the audio recordings below. Recordings are posted here for entertainment, historical, and educational purposes only.

Do you have some classic Chicago-related audio that you would like to share with others here? Please email and let us know!

Details

Published on Monday, 19 December 2011 17:36
With this being the week before Christmas, it is time for some holiday-themed audio clips. This first one is a Holiday jingle used by WIND-AM in 1976 & 1977. (Running time: 0:23)
Details

Published on Thursday, 15 December 2011 23:02
Mike Rapchak was an overnight host for WGN-AM for many years, working primarily on weekend nights. On December 15th, 1984, Rapchak saluted musical great Glenn Miller on what was the anniversary of Miller's 1944 disappearance and death. He dedicated his entire 4.5 hour show to Glenn Miller this Saturday night/Sunday morning, with plenty of interviews (including with Frank Sinatra and Mel Torme), memories and music. Here is most of that entire program, but with the music trimmed down, news breaks removed and commercial -- mostly from show sponsor Talman Home Federal Savings -- removed. Enjoy the very soothing tones of Mike Rapchak's voice, from this very evening, 27 years ago. (Running time: 2 hours, 39 minutes, 44 seconds)
Details

Published on Monday, 05 December 2011 03:25
It was announced
earlier this morning
that after nearly 27 years on the station, Steve King and Johnnie Putman are exiting WGN-AM. Here is the audio of the very start of the show from today, where the couple made the big announcement, which was followed by a fun conversation with former WGN-AM morning show host, Spike O'Dell. (Running time: 20:57)
Details

Published on Friday, 02 December 2011 21:40
With today's
big news
about Johnny B's return to Chicago radio, here is a musical blast from Brandmeier's past... the 1986 hit song from Johnny & The Leisure Suits, "The Moo-Moo Song." (Running time: 2:48)
Details

Published on Friday, 25 November 2011 18:05
This audio clip is an aircheck of WGRT-AM ("W-Great") on AM 950 (now known as WNTD-AM) from late August 1967. It features the DJs John Evans and Tony Quinn, along with news from Bob Alexander and horoscopes from Miss Isadore, not to mention plenty of great 60s R&B and Soul. Additionally, a few of the classic commercials from that time period have been left in this nice, long audio clip. (Running time: 25:50)
Details

Published on Friday, 18 November 2011 15:15
With the news
yesterday
of Kevin Matthews' release from Grand Rapids' WLAV-FM due to cutbacks from the new ownership, it seemed like a good time to post up a classic Kevin Matthews moment from his WLUP-AM days. This audio clip features Kev talking about the Frank Zappa concert from the night before, followed by his interviewing Zappa. It comes from March 4, 1988. (Running time: 16:31)
Details

Published on Monday, 14 November 2011 15:18
One of the most recognizable voices in Chicago's rock radio history: Patti Haze. Here is a much-too-quick aircheck from from WMET-FM 95.5 (now WNUA-FM) from November 1980. (Running time: 1:40)
Details

Published on Wednesday, 09 November 2011 11:37
This is an aircheck from June of 1994 from WYSY-FM/Y-107.9 (now known as WLEY-FM). It features midday host & Chicago radio veteran "Danger" Dan Walker doing his all-request "Jukebox Lunch." (Running time: 3:35)
Details

Published on Thursday, 03 November 2011 23:37
With WLS' historic long-running radio show "National Barn Dance" being inducted into the National Radio Hall of Fame
this Saturday night
, here is another rare & classic episode of the show on the CRM Audio Page. This episode is from July 8, 1944 entitled "Dancing Around."
(Note: The audio clip cuts off abruptly a just few seconds early at the very end.)
(Running Time: 29:36)
Details

Published on Sunday, 30 October 2011 12:40
WGN-TV's "Creature Features" aired from 1970-1976. It featured openings and closings with creepy whispered words over some eerie music. Here is the opening theme music, but without the scary words whispered by announcers Carl Greyson or Marty McNeely. The music is Henry Mancini's "Experiment In Terror," originally composed by Mancini in 1962 for the movie of the same name. Happy Halloween! (Running time: 2:17)
Details

Published on Monday, 24 October 2011 17:25
With Halloween around the corner, Chicagoans often start to think about Svengoolie, the city's top horror movie host. The original Svengoolie, Jerry G. Bishop, was also a DJ on WCFL-AM for a few years prior to putting on the TV makeup and Transylvania-esque accent. Right before coming to Chicago radio, when he was a DJ on Cleveland radio in 1966, a young Jerry Ghan (Jerry G. Bishop's true name) recorded a small local hit single called "She's Gone." Billed as "Jerry G & Co.," the song featured Bishop's vocals over an Eastern Soul/Brit Pop musical track by a local Cleveland group, The Statesmen. The song was also played often on WCFL-AM after Bishop arrived here in 1967, making it a small hit in Chicago. While there are no traces of Svengoolie's corny sense of humor, it does showcase Jerry G. Bishop's musical talent, which did appear almost weekly with his Svengoolie character on WFLD-TV's "Screaming Yellow Theatre." Here now is that rare single from Jerry G & Co., "She's Gone." (Running time: 2:50)
Details

Published on Thursday, 20 October 2011 08:09
This audio is a compilation of the entire line-up of WIND-AM from 35 years ago this very month. The then-music & talk station had a superstar line-up, which can all be heard on this piece. Featured here are Dave Baum, Chuck Benson, Stu Collins, Connie Szerszen (your "Top Rock Girly Jock"), Clark Weber, "Chicago" Ed Schwartz, newsman Jim Gannon, sports reporter Jim Durham, and more.
(Audio clip compiled/edited & courtesy of Marty Zivin.)
(Running time: 5:38)