C.R.M. Audio Section
Audio clips of classic Chicago radio!
(And sometimes, even classic Chicago TV audio...)
Airchecks, funny bits, vintage moments, songs, jingles, rarities, and so much more!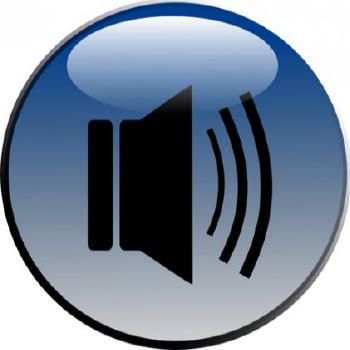 CHECK BACK OFTEN! New audio clips will be added approximately once or twice each week!
Please note: The audio quality has been improved as much as possible, but overall quality will vary from recording to recording. Some older recordings may contain weaker audio, minor tape hiss, or even vinyl record snaps & pops.

Chicagoland Radio & Media makes no ownership or copyright claims on any of the audio recordings below. Recordings are posted here for entertainment, historical, and educational purposes only.

Do you have some classic Chicago-related audio that you would like to share with others here? Please email and let us know!

Details

Published on Thursday, 19 January 2012 17:36
One year ago this very day, Jonathon Brandmeier made a surprise appearance on the radio, after not being heard from for many months. He turned up as a call-in guest on WSCR-AM's "Danny Mac Show" with hosts Dan McNeil and Matt Spiegel to talk about the then-upcoming Bears/Packers NFC championship game, sports radio, his funny song parodies from WLUP, and much more. Here is that entire guest spot by Johnny B on The Score from last year. (Running time: 10:10)
Details

Published on Tuesday, 17 January 2012 12:47
Chicago radio legend John Records Landecker had his own band that played around Chicagoland for many years, appropriately named Landecker & the Legends. The band primarily did cover songs and parody songs showcasing Landecker's wacky sense of humor. This track is a take off on AC/DC's "Dirty Deeds (Done Dirt Cheap)" and has to do with Mayor Jane Byrne's decision to move into the crime-riddled Cabrini Green project for a short while. Here now is the 1997 updated version of "Cabrini Green (Rent's Dirt Cheap)" by Landecker & the Legends... (Running time: 4:12)
Details

Published on Monday, 09 January 2012 15:43
It was on this very day, eight years ago, that Garry Meier did his last ever show for WLS-AM. The "Roe & Garry Show" on WLS-AM enjoyed 8 years of high ratings, but a contract dispute with the station's management had the duo removed from the airwaves right after the end of this particular show. The long-lasting partnership was broken up when Conn later agreed to a contract with WLS without Meier, and Meier moved on. (Garry Meier is now enjoying success on WGN-AM each weekday afternoon as host of his own show.) Here now is that final show for Garry Meier, with commercials, traffic reports, most news breaks, and other incidentals edited out. Since they were unaware they would be taken off the air, there was no mention of the contract issues or tensions with management on the show. (Running time: 2:25:15)
Details

Published on Thursday, 05 January 2012 09:49
From 28 years ago this very day, this is an aircheck of Chicago radio legend Dick Biondi from his time as morning show host on WBBM-FM in the mid-80s. Also featured is newsman Mike Elston. (Running time: 13:02)
Details

Published on Friday, 23 December 2011 18:33
Another rare holiday audio treat... From Christmas Eve 1968, here is legendary Chicago broadcaster Mal Bellairs interviewing the person who wrote the letter to the New York Sun in 1897 asking if Santa Claus really exits. It prompted the world famous "Yes Virginia" response by the paper. From WBBM-AM, here is Mr. Bellairs reading aloud the "Yes Virginia" response in its entirety and speaking with Virginia O'Hanlon. (Running time: 9:29)
Details

Published on Wednesday, 21 December 2011 18:11
Here is another Christmastime treat. Former WGN-AM afternoon star Steve Cochran spoke on the phone with his supposedly 4 year-old pal, "Little Katie" about the holiday and who she thinks Santa Claus is. A fun & funny segment from Christmas Day, 2000. (Running time: 9:06)
Details

Published on Monday, 19 December 2011 17:36
With this being the week before Christmas, it is time for some holiday-themed audio clips. This first one is a Holiday jingle used by WIND-AM in 1976 & 1977. (Running time: 0:23)
Details

Published on Thursday, 15 December 2011 23:02
Mike Rapchak was an overnight host for WGN-AM for many years, working primarily on weekend nights. On December 15th, 1984, Rapchak saluted musical great Glenn Miller on what was the anniversary of Miller's 1944 disappearance and death. He dedicated his entire 4.5 hour show to Glenn Miller this Saturday night/Sunday morning, with plenty of interviews (including with Frank Sinatra and Mel Torme), memories and music. Here is most of that entire program, but with the music trimmed down, news breaks removed and commercial -- mostly from show sponsor Talman Home Federal Savings -- removed. Enjoy the very soothing tones of Mike Rapchak's voice, from this very evening, 27 years ago. (Running time: 2 hours, 39 minutes, 44 seconds)
Details

Published on Monday, 05 December 2011 03:25
It was announced
earlier this morning
that after nearly 27 years on the station, Steve King and Johnnie Putman are exiting WGN-AM. Here is the audio of the very start of the show from today, where the couple made the big announcement, which was followed by a fun conversation with former WGN-AM morning show host, Spike O'Dell. (Running time: 20:57)
Details

Published on Friday, 02 December 2011 21:40
With today's
big news
about Johnny B's return to Chicago radio, here is a musical blast from Brandmeier's past... the 1986 hit song from Johnny & The Leisure Suits, "The Moo-Moo Song." (Running time: 2:48)
Details

Published on Friday, 25 November 2011 18:05
This audio clip is an aircheck of WGRT-AM ("W-Great") on AM 950 (now known as WNTD-AM) from late August 1967. It features the DJs John Evans and Tony Quinn, along with news from Bob Alexander and horoscopes from Miss Isadore, not to mention plenty of great 60s R&B and Soul. Additionally, a few of the classic commercials from that time period have been left in this nice, long audio clip. (Running time: 25:50)
Details

Published on Friday, 18 November 2011 15:15
With the news
yesterday
of Kevin Matthews' release from Grand Rapids' WLAV-FM due to cutbacks from the new ownership, it seemed like a good time to post up a classic Kevin Matthews moment from his WLUP-AM days. This audio clip features Kev talking about the Frank Zappa concert from the night before, followed by his interviewing Zappa. It comes from March 4, 1988. (Running time: 16:31)