C.R.M. Audio Section
Audio clips of classic Chicago radio!
(And sometimes, even classic Chicago TV audio...)
Airchecks, funny bits, vintage moments, songs, jingles, rarities, and so much more!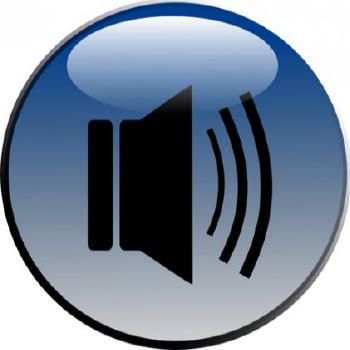 CHECK BACK OFTEN! New audio clips will be added approximately once each week.
Please note: The audio quality has been improved as much as possible, but overall quality will vary from recording to recording. Some older recordings may contain weaker audio, minor tape hiss, or even vinyl record snaps & pops.

Chicagoland Radio & Media makes no ownership or copyright claims on any of the audio recordings below. Recordings are posted here for entertainment, historical, and educational purposes only.

Do you have some classic Chicago-related audio that you would like to share with others here? Please email and let us know!

Details

Published on Monday, 10 October 2016 19:00
One of the most influential North American DJs of all time was John Records Landecker. During his amazing 50-year career in radio, he worked in many U.S. markets and even in Canada, but the majority of his career has been in the Chicago area. Landecker has been heard on Chicago radio stations such as WLS-AM (twice), WZZN-FM (WLS-FM), WJMK-FM, WLUP-FM, WAGO-FM/WCKG-FM, and WGN-AM. From late 2007 to early 2012, Landecker was heard on WIMS-AM in nearby Michigan City, IN (except for a quick job in Fargo, ND, which lasted just two weeks). He returned to WLS-FM in December 2011, voluntarily exiting (but not calling it a retirement) at the end of July 2015, to instead focus on new projects and spending time with his family.
This audio clip is an aircheck of Landecker's from his first time at WLS-AM -- with this particular one coming from 44 years ago this very night: October 10, 1972. It features the always-funny Landecker at the top of his game, as well as a full newscast from famed newsman Lyle Dean.
(Running time: 15:33)
Details

Published on Monday, 03 October 2016 16:10
The following is an aircheck of Dick Biondi's first night on the air as an employee of WCFL-AM in Chicago, which occurred on October 3, 1967 -- 49 years ago ago this day. Biondi had previously been a key part of Chicago radio rival WLS-AM from 1960-1963, but then headed out to California for a while. He had been heard on WCFL-AM prior to this date via a syndicated Mutual show. However, October 3, 1967 was his return to live, local radio in Chicago within the WCFL-AM studios. (Note: The CRM Audio section posted up audio from this night
once before
in 2010, but that audio was not as high quality as this newly-cleaned version, and started earlier in Biondi's shift.) Of course, Biondi went on to have a Hall of Fame radio career, which is still going strong in 2016. Biondi can be heard each weekend morning on WLS-FM. At 84 years young, he's in no hurry to retire.
(Running time: 33:36)

Details

Published on Thursday, 29 September 2016 19:06
Earlier this month, the CRM Audio section posted the
new
WJMK-FM/104.3 K-HITS jingle package for 2016. In contrast, here is the original imaging for K-HITS when the format launched March 2011. The imaging voice belongs to Toronto-based voice-over artist Earl Mann. The deep "pipes" of Mann have been heard on NFL Films, "The Late Show with David Letterman" promos, Campbell's Chunky soup commercials, and countless radio and television stations nationwide. That is also Mann's voice that states during every NFL game on television: "This telecast is copyrighted by the NFL for the private use of our audience. Any other use of this telecast or of any pictures, descriptions, or accounts of the game without the NFL's consent, is prohibited." The audio below is Mann's work for WJMK-FM from five years ago.
(Running time: 5:56)
Details

Published on Monday, 19 September 2016 13:00
Art Roberts was a top DJ on WLS-AM all throughout the 1960s starting from soon after the station's flipping to a rock/pop/Top 40 format. Roberts joined WLS-AM in 1961 as a midday jock, before going to late nights two years later, back to middays five years later, and then for his final year with the station, as morning host. Roberts exited WLS-AM in 1971 and joined crosstown rival WCFL-AM for a matter of weeks before accepting a DJ opportunity in northern California. He later returned to Chicago in the early 1980s for a weekend oldies show on WKQX-FM. Besides Chicago, Roberts also worked at radio stations in Dallas, San Antonio, San Francisco, Buffalo, Akron, Dayton, Milwaukee, and Reno, among others. Roberts passed away in March 2002 at the age of 70.
This aircheck comes from Roberts' time as morning show host on WLS-AM. Recorded off the airwaves onto tape, the sound quality is weak in some parts. The recording comes from 46 years ago this very day -- September 19, 1970.
(Running time: 6:23)
Details

Published on Friday, 09 September 2016 14:50
WJMK-FM/104.3 K-HITS recently began using a new jingles package -- one that borrows sounds from top 1980's hits and incorporates them into the jingles. The new jingle package was created by Seattle, WA-based radio jingle/imaging company ReelWorld. There are 12 different themes (including a Top of Hour and Holiday version), each with four different versions (one long, one medium length, and two quick edits). There is also an opening and closing theme for weather updates and one to be played after contest announcements. The following audio clip contains all of these jingles for 104.3 K-HITS, most of which are currently being used by the station.
(Running time: 10:55)
Details

Published on Thursday, 08 September 2016 10:00
Dex Card was best known as the afternoon DJ on WLS-AM from 1964-1967, coming to Chicago after many years of working in major markets nationwide. However, a few years after exiting WLS-AM, he appeared on rival WCFL-AM on a freelance basis, doing some fill-in and weekend shows. The following audio clip, which comes from 45 years ago today, is one of those fill-in shifts of Card's, as he took over the weekday afternoon show for a vacationing Jerry Kay. (The audio clip also features a full WCFL-AM newscast from that show of Card's.) After leaving Chicago radio, Dex Card went into concert promotion around the Midwest, and then purchased a handful of radio stations in Wisconsin. The Wisconsin stations were sold in 1989. Card has been retired and living in Florida since 1993.
(Running time: 17:57)
Details

Published on Thursday, 01 September 2016 18:00
This aircheck comes from 32 years ago this evening -- September 1, 1984. If features WGCI-FM's nighttime personality Barbara Stanek, who had been heard in evenings on the station from 1979-1986. She also spent some time on-air for the former WLAK-FM, and worked on local cable television as the host for a Chicago home shopping program ("Shop Chicago"). While Stanek had a smooth, enjoyable delivery, she also had a rather easy job, as WGCI-FM played extended versions of songs at night, with some running well over 10 minutes, plus they played dance mixes by Chicago club DJs, some of which would run for over 20 minutes in length. Over the course of nearly two hours on this particular night, Stanek only had to be on-air for a little under four minutes. Here are those minutes...
(Running time 3:58)
Details

Published on Thursday, 25 August 2016 16:30
For 17 years, Joey D'Auria was seen on WGN-TV in Chicago as the beloved character Bozo the Clown, wearing the clown makeup and costume each day, plus serving as head writer of "The Bozo Show" (formerly "Bozo's Circus") and "The Bozo Super Sunday Show." D'Auria was Chicago's Bozo from 1984 until the show's cancellation in 2001. After the end of "The Bozo Show," he headed to Los Angeles and stayed quite busy working in plays, television shows, commercials, and films. In 2004, D'Auria returned to Chicago on a book tour, promoting a pair of books he wrote ("My Favorite Comedy Sketches: 25 Hilarious Comedy Skits" Volumes I and II). While in Chicago he sat down to talk with WBBM-AM/Newsradio 780's veteran reporter John Cody about his career and book. The following audio clip is the resulting report that aired on WBBM-AM on this date 12 years ago -- August 25, 2004.
(Running time: 1:35)
Details

Published on Wednesday, 24 August 2016 09:00
Before it was a popular sports talk station, AM 670 in Chicago was an all-news station. Westinghouse/Group W flipped WMAQ-AM from a news/talk format to all-news in 1988. In 1995, CBS Radio purchased Westinghouse, which gave them ownership of both of Chicago's all-news stations, WMAQ-AM and WBBM-AM. Not needing two stations of the same format, much of WMAQ-AM's staff was merged into WBBM-AM in 2000, and the all-news station on 670 AM went away, replaced by the all-sports station, WSCR-AM. The audio clip below is the simple jingle used by WMAQ-AM in the late 1980s and early 1990s, when it was branded as "All News 67 - WMAQ." It features the short and long versions of the station's music. The jingles were created by Dallas-based JAM Productions.
(Running time: 0:26)
Details

Published on Friday, 12 August 2016 15:15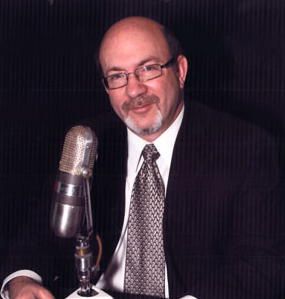 Stew Cohen is the Chicago area radio veteran and currently the longtime News Director for Matrix Broadcasting's WZSR-FM/Star 105.5 and WFXF-FM/103.9 The Fox. He is also a published author, who wrote about his years working at suburban WYEN-FM in the 2013 book, "
The WYEN Experience
." In addition to his 40+ years of working in Chicagoland radio, Cohen is a longtime Chicago Cubs fan. With the Cubs in contention for a trip to the World Series this year, Cohen has written a rockin' new Cubs song, "Summer of Fulfillment in Cubbie Blue." The song is co-written by John Ryan and performed by Ryan and his band Vertical Jam. Take a listen to the new Cohen-written song right here...
(Running time: 3:32)
Details

Published on Tuesday, 09 August 2016 18:30
This aircheck comes from 43 years ago this very day -- August 9, 1973. AM 950 in Chicago was WGRT-AM/WGRT95 from 1967-1973 and was a top radio station playing Soul and R&B music. (WGRT-AM is now WNTD-AM.) WGRT-AM's afternoon personality Richard Steele was on vacation in early August 1973, so Promotions Director and part-time DJ Sonny Taylor filled in for him. The following audio clip is Taylor's fill-in shift for "The Richard Steele Show."
(Running time: 9:04)
Details

Published on Monday, 01 August 2016 15:30
This audio clip comes from 45 years ago this very day -- August 1, 1971. It features a nice long aircheck of radio's living legend, Dick Biondi while he was a WCFL-AM talent. WCFL-AM (now WMVP-AM) was Chicago's second Top 40 radio station from 1965-1976. Biondi was a key part of the station from 1967-1972. In addition to Biondi's boundless energy (which he still seems to possess to this day each weekend on WLS-FM), this aircheck features a news report that includes over a half dozen different news anchors/reporters.
(Running time: 14:51)