C.R.M. Audio Section
Audio clips of classic Chicago radio!
(And sometimes, even classic Chicago TV audio...)
Airchecks, funny bits, vintage moments, songs, jingles, rarities, and so much more!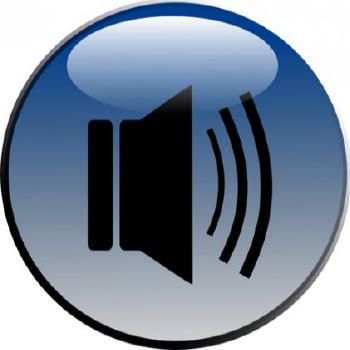 CHECK BACK OFTEN! New audio clips will be added approximately once each week.
Please note: The audio quality has been improved as much as possible, but overall quality will vary from recording to recording. Some older recordings may contain weaker audio, minor tape hiss, or even vinyl record snaps & pops.

Chicagoland Radio & Media makes no ownership or copyright claims on any of the audio recordings below. Recordings are posted here for entertainment, historical, and educational purposes only.

Do you have some classic Chicago-related audio that you would like to share with others here? Please email and let us know!

Details

Published on Thursday, 28 July 2016 11:10
This audio clip goes back --
way back
-- to 1935. It is a musical concert that was presented live on WBBM-AM and heard throughout the central part of the United States. The broadcast features the Henry Busse Orchestra, with the famous trumpeter and his band playing the dance music of the day.
(Running time: 22:04)
Details

Published on Monday, 18 July 2016 18:00
This aircheck comes from this date, 42 years ago -- July 18, 1974. It features then-new WFYR-FM husband and wife morning show hosts Wayne Juhlin and Penny Lane in one of their first shows for the station.
Prior to joining WFYR-FM, Juhlin had been heard as an overnight host on WDAI-FM, and after WFYR-FM, heard as a frequent contributor to WXRT-FM (where he did his incredible Mayor Daley impersonation for "The Boss Report" and "Cab 93") in the late 70s/early 80s. In 1975, Wayne Juhlin released the locally popular comedy album "My Kinda Town," doing his funny impersonation of Mayor Richard J. Daley. His skills as a former record promoter helped get the album sold in stores all across Chicagoland. Since the late 1970s, Juhlin worked in creative advertising, responsible for many of the commercials/promos (especially the funnier ones) heard on the radio for a great many years. Much of the commercial work he did was through his own company, Penway Productions. Always busy and always creative, he also was a comedic stage actor, including putting on his own show, "Three Card Monte" at the Organic Theater in the 1980s. His wife Sandi, best known as "Penny Lane" from WSDM-FM, has been his partner for four decades, including as his on-air partner at WFYR-FM, on his comedy album, on stage, and in his commercial work. Juhlin passed away in April 2014.
(Running time: 13:43)
Details

Published on Friday, 15 July 2016 09:00
This fun little audio clip from February 2008 comes from former WIND-AM morning show hosts Big John Howell and Cisco Cotto as they talk about God and bet whether or not Howell will make it to the year 2016.
As it turns out, Howell is still alive and well here in 2016, only now hosting mornings on WLS-AM. Cotto is also still around, serving as a reporter and anchor on WBBM-AM. Howell and Cotto were on-air partners on WIND-AM from 2006-2009.
(Running time: 1:52)
Details

Published on Thursday, 07 July 2016 18:00
The following audio clip comes from 44 years ago this evening. It is the 6:00pm newscast delivered by the great Lyle Dean on WLS-AM on July 7, 1972.
Dean was heard as a top news anchor on WLS-AM from 1968 until his exit in 1977, leaving to become News Director of WFYR-FM. He later joined WGN-AM as a newsman from 1984-1996 and from 1998-2006.
(Running time: 2:03)
Details

Published on Tuesday, 05 July 2016 17:00
On this date 22 years ago, hard rocking WWBZ-FM/The Blaze 103.5 flipped formats to a somewhat different and wider-reaching rock format (under new ownership and management) called Rock 103.5. After stunting with a wide variety of non-rock music, the station finally returned to rock with a format flip on July 5, 1994. The following audio clip is the last few minutes of the former Blaze before and as the format change took place to Rock 103.5. The station eventually changed its call letters to WRCX-FM and became more of an active rock format, only to disappear completely in 1998.
(Running time: 7:20)
Details

Published on Thursday, 30 June 2016 19:30
In 1961, WLS-AM used music from Dallas-based jingle production company PAMS in its imaging. The bouncy jingle named "Sonowaltz," appeared as background music while DJs spoke and between songs. A robotic voice within the music references WLS' branding at that time, "The Bright Sound of Chicago Radio." On the two audio clips below, listen to the "Sonowaltz" music of WLS-AM from 1961, as well as the "Sonowaltz" music from PAMS without the WLS branding in it.
(Running times: 1:36 each)
PAMS' "Sonowaltz" music for WLS-AM:
PAMS' generic "Sonowaltz" music (without the WLS branding):
Details

Published on Thursday, 16 June 2016 12:40
This audio selection is a collection of jingles created for WBBM-FM/B96 in 1984. The jingle package, named Airpower Plus, came from popular jingle manufacturer TM Communications and were used by B96 in 1984 and 1985.
(Running time: 2:11)
Details

Published on Tuesday, 07 June 2016 10:10
From 44 years ago this day, here is a great aircheck of high-energy radio DJ Ron O'Brien (later to be known as "Big" Ron O'Brien) while he was the nighttime DJ on WCFL-AM. This aircheck was recorded off the airwaves on June 7, 1972 and was one of O'Brien's first ever shifts on WCFL-AM. He joined the station in June 1972 and was heard there through the end of 1973, returning again for much of 1975 before moving on to other markets for good. A radio nomad, O'Brien also worked on the air in such markets as New York, Los Angeles, Boston, Philadelphia, Washington, Atlanta, Detroit, Denver, St. Louis, San Diego, Kansas City, and Milwaukee. He also was heard nationally as the host of the syndicated "On the Radio" from 1985-1992. O'Brien passed away in April 2008 from pneumonia at the age of 56.
(Running time: 9:45)
Details

Published on Wednesday, 01 June 2016 10:15
The following aircheck comes from 42 years ago this very day -- June 1, 1974. It features the highly-talented DJ Gary Gears when he was at WIND-AM, then a top rock/pop station. During this era, WIND-AM was playing "the best of the 50s, 60s, and today." Gears was great at giving energetic song intros, outros, and commercial live reads, all of which are evidenced in this audio clip. Gears was a fixture on Chicago radio in the 1970s, working as a DJ at WLS-AM, WCFL-AM, and WIND-AM. He also became the longtime imaging voice of WLS-TV/ABC 7, introducing the nightly newscasts, as well as the promotional voice of WLUP-FM/The Loop in the late 1980s/early 1990s. In addition to his Chicago work, Gears was also a voice internationally on Radio Moscow, Radio M, BBC Radio, Radio Luxembourg, a radio station in Ireland and a radio station in Italy. Sadly, Gears passed away from a heart attack in February 1991 at the age of 46.
(Running time: 9:24)
Details

Published on Friday, 27 May 2016 11:25
Jingle production company TM Century created the following jingle package in 1995 for WUSN-FM, then branded as "Chicago's Hot New Country" and "US99."
(Running time: 2:54)
Details

Published on Saturday, 14 May 2016 08:45
Last month, WUSN-FM/US99.5
hired Mike Kasper
as the station's new afternoon host. While this is Kaspar's first time working in the Chicago market, it's not his first time being
heard
in Chicago. For a couple of years (2004-2005), Kasper was voice-tracking shifts on WKSC-FM/103.5 Kiss FM in Chicago from the Eastern time zone. Kaspar's pre-recorded shifts were heard on WKSC-FM primarily on Friday nights ("Club Kiss") and some weekend days. The following aircheck comes from 12 years ago this very day -- May 14, 2004 -- and features Kaspar working a Friday night shift.
(Running time: 5:31)
Details

Published on Thursday, 05 May 2016 11:15
The following audio clip, recorded on tape off the airwaves, comes from 45 years ago this very day -- May 5, 1971. If features the WCFL morning show, hosted by Chicago radio icon Clark Weber, as well as a pair of newscasts from that morning. Weber worked in Chicago radio full-time from 1961 until 2001, as well as part-time for over a decade past that. In addition to his many years with WCFL-AM, Weber was also a top-rated DJ and personality at WLS-AM, WMAQ-AM, WIND-AM, WJJD-AM, and WAIT-AM. During these years, he went from rock/pop DJ, to program director, to popular talk show host. Here he is at his peak in 1971, humorously commenting after songs and commercials, talking up songs, doing live reads, and entertaining his listeners as only "Mother Weber's Oldest Son" could do.
(Running time: 24:11)