C.R.M. Audio Section
Audio clips of classic Chicago radio!
(And sometimes, even classic Chicago TV audio...)
Airchecks, funny bits, vintage moments, songs, jingles, rarities, and so much more!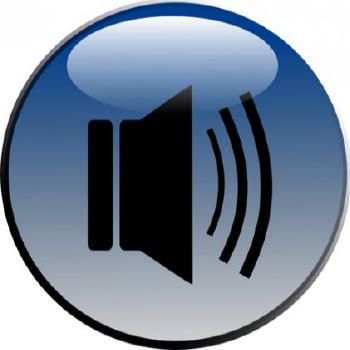 CHECK BACK OFTEN! New audio clips will be added approximately once each week.
Please note: The audio quality has been improved as much as possible, but overall quality will vary from recording to recording. Some older recordings may contain weaker audio, minor tape hiss, or even vinyl record snaps & pops.

Chicagoland Radio & Media makes no ownership or copyright claims on any of the audio recordings below. Recordings are posted here for entertainment, historical, and educational purposes only.

Do you have some classic Chicago-related audio that you would like to share with others here? Please email and let us know!

Details

Published on Tuesday, 25 May 2010 09:25
In 1966, WCFL DJ Dick Orkin created and wrote a satire on the "Batman" television series called "Chickenman." The under three minute audio episodes where incredibly popular and ended up being played on radio stations all across the country, not just on WCFL. Every episode of "Chickenman" opened and closed the same way. Here now is the opening and closing of "Chickenman."
(Note: This will page will have an actual full episode of "Chickenman" on here later this week.)
(Running time: 0:38)
Details

Published on Monday, 24 May 2010 15:19
When it comes to DJs making novelty songs, they all have to be measured up to this gem, "The Pizza Song (On Top Of A Pizza)." This tune, which was made in 1961 by Chicago radio's living legend, Dick Biondi, was a parody of the traditional folk classic, "On Top Of Old Smokey." (Two years later, the parody song "On Top Of Spaghetti" came out, which was basically a rip-off of Biondi's song.) Dick Biondi recorded this song soon after coming to Chicago's WLS and becoming one of North America's biggest DJs. The little record went on to sell over 11,000 copies. Here it is now for your ears, almost 50 years later. (Running time: 2:16)
Details

Published on Monday, 24 May 2010 15:02
WYTZ-FM aka Z95's morning host Paul Barsky was working on August 28, 1987, which happened to be the same day as as Larry Lujack's last day on the air at sister station, WLS-AM. The following is an aircheck of the last half hour of his show from that morning, with plenty of Lujack references. (Running time: 6:36)
Details

Published on Monday, 24 May 2010 14:50
On May 18, 2007, while doing a live remote on his WSCR-AM morning show, Mike North was critical of a line-up change by the Chicago White Sox. Sox Manager, Ozzie Guillen called in on the show's hotline to yell at Mike North. This heated exchange made national news. WARNING: The following is the UNEDITED audio from that day. There is swearing contained and this may not be safe for work or sensitive ears. (Running time: 4:11)
Details

Published on Monday, 24 May 2010 14:40
Buzz Kilman, Chicago radio's Newsman/Bluesman found out he was going to have a daughter. Jonathon Brandmeier thought he would be helpful and attempt to find a name that would be perfect for Kilman's baby. The following audio comes from Johnny B's late 90's WCKG-FM show. (Running time: 8:16)
Details

Published on Monday, 24 May 2010 14:27
The following recording is arguably the most famous radio broadcast of all time. A reporter from Chicago's WLS, Herbert Morrison, and a Chicago radio engineer, Charlie Nielsen, went to New Jersey to cover the arrival of the LZ 129 Hindenburg zeppelin on May 6, 1937. His report (which was not broadcast live on WLS, but heard plenty the following day and beyond on WLS and radio stations worldwide) was as historic as the terrible disaster it covered. Here is Morrison's WLS broadcast from that fateful day. (Running time: 6:13)
Details

Published on Monday, 24 May 2010 14:20
One of Chicago radio's biggest and most surprising success stories in the 80's was WGCI-FM's morning host, Bob Wall. Wall also recorded the occasional comedy song, including the following 1984 single, "Rappin' Duke," which received national airplay. (Running time: 2:48)
Details

Published on Monday, 24 May 2010 14:13
Here is a collection of jingles for WVAZ-FM that were used in 2007 & 2008. (Running time: 1:44)
Details

Published on Monday, 24 May 2010 14:07
In 1965, Jim Stagg came to Chicago's WCFL-AM and began what would become one of the more influential radio careers in Chicago's history. Here is an aircheck of Stagg's from March 18, 1966. (Running time: 8:27)
Details

Published on Monday, 24 May 2010 14:01
In 1994, WLUP midday host & funnyman Kevin Matthews was forced to interview supermodel Kim Alexis as she was promoting her new book. The interview did not go so well... (Running time: 3:42)
Details

Published on Monday, 24 May 2010 13:49
When a talented young DJ who was successfully working morning radio in Detroit, Michigan was brought to Chicago to duplicate that success here in 1978, he figure one way to do that was to take shots at the then #1 morning show host. That is just what Steve Dahl did in this early parody song of his, "Oh Wally" from 1979, where he pokes fun at WGN's Wally Phillips to the tune of Barry Manilow's "Mandy." (Running time: 3:24)
Details

Published on Monday, 24 May 2010 13:40
Kicking off the new CRM Audio Page, is an aircheck from WLS-AM from October 11, 1972, when they were known as "The Rock of Chicago." It starts out with a Lyle Dean newscast and then continues on with John Records Landecker entertaining the listeners. (Running time: 25:08)