C.R.M. Audio Section
Audio clips of classic Chicago radio!
(And sometimes, even classic Chicago TV audio...)
Airchecks, funny bits, vintage moments, songs, jingles, rarities, and so much more!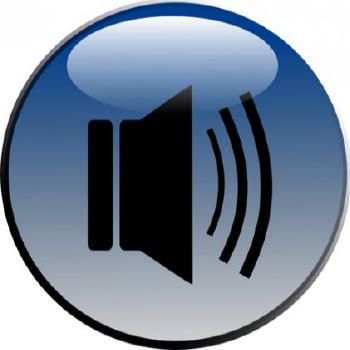 CHECK BACK OFTEN! New audio clips will be added approximately once each week.
Please note: The audio quality has been improved as much as possible, but overall quality will vary from recording to recording. Some older recordings may contain weaker audio, minor tape hiss, or even vinyl record snaps & pops.

Chicagoland Radio & Media makes no ownership or copyright claims on any of the audio recordings below. Recordings are posted here for entertainment, historical, and educational purposes only.

Do you have some classic Chicago-related audio that you would like to share with others here? Please email and let us know!

Details

Published on Friday, 29 April 2016 09:15
Bernie Allen was a top DJ on various Chicago radio station from the 1950s through 1980s. From 1963-1971, he was on WLS-AM as its midday and weekend host. He also spent time at WIND-AM, WJJD-AM, WCLR-FM, WLAK-FM, WCFL-AM, and WAIT-AM. Allen (born Bernard Hallenberg)
passed away
in November 2015 at the age of 86. The following audio clip is an aircheck of Allen's from when he was with WLS-AM from 49 years ago today: Saturday, April 29, 1967.
(Running time: 13:23)
Details

Published on Wednesday, 20 April 2016 19:00
Rover (real name: Shane French) was a Chicago native doing a shock jock morning radio show in Cleveland. In 2006, CBS Radio hired Rover to be a Midwestern replacement for Howard Stern on many of their stations. He was moved to Chicago to have his flagship radio home be WCKG-FM. "Rover's Morning Glory" also featured another Chicago native and former Chicago radio producer, Duji Dominic (real name: Susan Catanese). The extremely low-level "humor" had next to no listeners. Less than seven months after Rover began in Chicago radio in 2006, the plug was pulled on the show and Rover was sent packing back to Cleveland. The CBS Radio experiment had failed miserably.
The following is a long aircheck of Rover's from ten years ago this very morning on the former WCKG-FM. It features Rover being unusually calm and non-shock jock-like (for most of the time, anyway), discussing the religion of Scientology with an expert on that subject.
(Running time: 17:38)
Details

Published on Wednesday, 13 April 2016 13:40
With the tragic news of the
passing
of Chicago radio giant Doug Banks, CRM presents a classic aircheck of his from December 1988, while he was morning show host on WGCI-FM, then branded as "Power 107.5." This audio clip from WGCI's "Banks and Company" shows Banks' heart, radio skills, and most of all, his fantastic sense of humor.
(Running time: 4:41)
Details

Published on Thursday, 07 April 2016 10:00
WSCR-AM/670 The Score, the new flagship home of the Chicago Cubs radio broadcasts, commissioned top Chicago band Tributosaurus to create a new song the station could play before and after each Cubs game. The end result is the catchy new Cubs track, "Cubs Score." Read the full story behind this song
HERE
. The song can be streamed below.
(Running time: 2:32)
Details

Published on Monday, 04 April 2016 12:00
On this date in 1968, civil rights icon Dr. Martin Luther King was assassinated. In 1984, U2 recorded a song about Dr. King, "Pride (In The Name Of Love)," which became one of their biggest hits. The song was the first single from their highly acclaimed album, "The Unforgettable Fire." It turns out that the inspiration behind that song (other than King himself) and the album's title was none other than Chicago radio living legend Terri Hemmert. WCBS-AM (New York) news anchor Wayne Cabot interviewed Hemmert about her coffee shop meeting with U2 and how she helped the band learn about Dr. King. She also addresses the "early morning" mistake by Bono in the song's lyrics.
(Running time: 3:01)
Details

Published on Friday, 25 March 2016 14:00
Chicago's 100.3 FM has had numerous call letters over the years, but the longest lasting one was WLOO-FM, branded as FM-100. The WLOO-FM call letters existed in Chicago from 1974-1988. The station has had five different sets of call letters since then and is currently WSHE-FM/100.3 SHE FM. The following audio clip is a collection of FM-100 liners done by announcer Ralph Rowland in 1987.
(Running time: 0:59)
Details

Published on Tuesday, 15 March 2016 10:30
40 years ago today, WCFL-AM/Super CFL flipped from a Top 40 format to a "Beautiful Music" format. In the days before that format flip on March 15, 1976, WCFL-AM began accepting advertisements other Chicago Rock and Top 40 radio stations, allowing those stations to try and woo those soon-to-be-neglected WCFL-AM listeners over to them. Here is one of those commercials, this one for the former FM rock station, WDAI-FM/Chicago's Best Rock (now WLS-FM).
(Running time: 1:01)
Details

Published on Wednesday, 09 March 2016 12:15
With this being a Wednesday -- a.k.a. "Hump Day" -- it seems to be the perfect day to showcase the following two audio tracks. They come from Chicago radio legend Steve Dahl. Both tracks are of his song "Hump Day Fever," a parody of the classic rock staple "Cat Scratch Fever." This is a song that Dahl first started performing on-air when he was a morning DJ in Detroit in 1976 and 1977. When he came to Chicago radio the following year, he brought the song with him. The first track below comes from 1978 when Dahl hosted mornings on the former WDAI-FM. It features Dahl and some of his morning show characters (various goofy voices, all done by Dahl) singing the song. The second audio below comes from a couple of years later when he was with WLUP-FM/The Loop. It is a more fully-realized version of the song, which has the addition of his live backing band, Teenage Radiation.
Steve Dahl's "Hump Day Fever" (WDAI-FM version, 1978)
(Running time: 2:57)
Steve Dahl's "Hump Day Fever" (WLUP-FM version, 1980)
(Running time: 2:41)
Details

Published on Friday, 04 March 2016 12:00
Since 1991, Lin Brehmer has been the popular morning show host on WXRT-FM/93XRT. A few years after Brehmer took over the morning show, Mary Dixon was added to mornings as news anchor. The fun on-air chemistry between the two endeared them to fans. The following aircheck is a snippet of what makes them so beloved to listeners. This aircheck comes from seven years ago this week -- March 02, 2009.
(Running time: 5:34)
Details

Published on Monday, 29 February 2016 18:00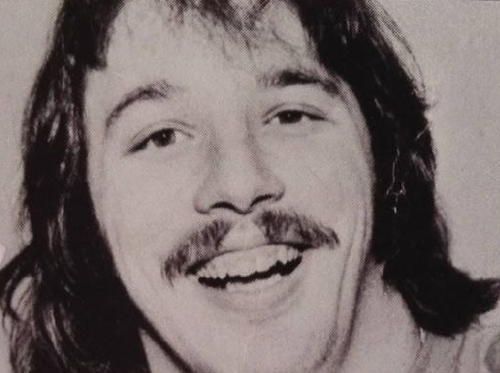 Big Ken Cocker's first job in Chicago radio was in 1978 on the former WMET-FM (now WEBG-FM). He was just 21 years-old at that time, when he was named afternoon DJ. The following aircheck is from one of his early days on the "Mighty Met, WMET." It comes from February 1978 and also features afternoon news anchor Randy Thomas. Cocker can now be heard working weekends and fill-in on WJMK-FM/104.3 K-HITS.
(Running time: 6:54)
Details

Published on Saturday, 27 February 2016 18:00
The following audio clip is a jingle package created in the late 1980s for the former WGCI-AM 1390 (now WGRB-AM).
(Running time: 0:41)
Details

Published on Friday, 19 February 2016 10:50
One of the fun aspects of music radio in the 1960s and 1970s was the jingles that would be played throughout each day for the station, its shows, its personalities, and more. The following audio clip is a collection of jingles for iconic Chicago radio station WVON-AM from the early 1970s. These musical treats were created by the famous Dallas-based jingle production company, PAMS.
(Running time: 10:03)