C.R.M. Audio Section
Audio clips of classic Chicago radio!
(And sometimes, even classic Chicago TV audio...)
Airchecks, funny bits, vintage moments, songs, jingles, rarities, and so much more!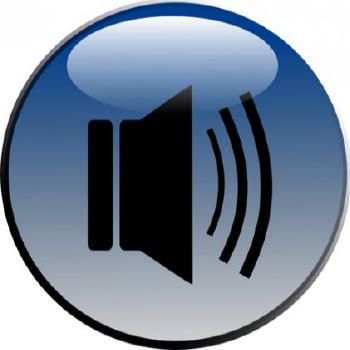 CHECK BACK OFTEN! New audio clips will be added approximately once each week.
Please note: The audio quality has been improved as much as possible, but overall quality will vary from recording to recording. Some older recordings may contain weaker audio, minor tape hiss, or even vinyl record snaps & pops.

Chicagoland Radio & Media makes no ownership or copyright claims on any of the audio recordings below. Recordings are posted here for entertainment, historical, and educational purposes only.

Do you have some classic Chicago-related audio that you would like to share with others here? Please email and let us know!

Details

Published on Friday, 05 June 2015 09:30
From five years ago today (June 5, 2010), this audio clip features WGN-AM overnight voice Nick Digilio (then working weekend nights) ranting about some of his co-workers at the station. Digilio has "spies" who let him know when other WGN-AM personalities talk about him on their shows. After hearing from his "spies" that then-afternoon host Steve Cochran had been making fun of him on the air, Digilio decided to play that clip from Cochran's show and then slap back. He also played a clip of overnight hosts Steve King and Johnnie Putman talking about him. It was all done in fun and there is no bad blood between any of the hosts mentioned here, but it made for an entertaining radio bit.
(Running time: 18:11)
Details

Published on Friday, 29 May 2015 10:45
This aircheck comes from six years ago today. It features WBBM-FM/B96 midday host Nikki doing her regular weekday airshift on a Friday (May 29, 2009). Nikki came to Chicago radio in 2002 and started with WBBM-FM in 2008, where she has successfully been ever since.
(Running time: 4:36)
Details

Published on Monday, 25 May 2015 11:55
Chicago broadcasting legend Bob Elson was best known as a sports announcer, calling games for the Chicago Cubs, the Chicago White Sox, the Chicago Cardinals, and Chicago Bears, the Chicago Blackhawks, as well as college football games. In addition to his sports broadcasting work, Elson was also a non-sports radio host for many years, primarily on WGN-AM. He co-hosted a variety hour on WGN-AM in 1941 and 1942. He also had a 15-minute interview show called "Bob Elson On Board The Century" where he would talk with celebrities on the New York Central Railroad's passenger train, the Twentieth Century Limited, which would bring in wealthy individuals from New York to Chicago.
This particular audio clip is an episode of "Bob Elson On Board The Century" that came from mid-May 1946. Comedian Jack Benny was in Chicago to do a live episode of his television show "The Lucky Strike Program starring Jack Benny," which aired on 5/12/46. His next show was to be in New York seven days later, so he booked a ticket on the famous Twentieth Century Limited train. There, he spent a few minutes talking with Elston about his Chicago roots and more. Also on the train and heard on this interview show are Chicago Health Commissioner Herman Bundesen and life insurance manager John Kasof. Of course, it's all brought to you by Krank shave cream, as Elson will remind everybody often.
(Running time: 12:47)
Details

Published on Monday, 18 May 2015 15:55
One of biggest and most influential names in Chicago radio, as well as American radio, is "The Cool Gent" Herb Kent. Still going strong to this day on WVAZ-FM/V103, Kent is in the Guinness Book of World Records as the longest serving DJ thanks to his career that now is running over 70 years-long. The following is an aircheck from his show on WXFM-FM (now WCFS-FM) from May 1981. It shows off his sparkling personality that has endeared him to generations of local radio fans.
(Running time: 10:32)
Details

Published on Friday, 08 May 2015 19:45
Longtime WXRT-FM/93XRT voice Frank E. Lee worked his final radio show on this day. As first reported
HERE
, after 35 years at the same station and over 40 years in radio, he has chosen to retire. Earlier in the day, 93XRT morning show host Lin Brehmer
paid tribute
to Frank E. Lee on his "Lin's Bin" segment, which took a fun look at Lee's entire career, including his work at a Texas station prior to joining WXRT-FM. That "Lin's Bin" can be heard below.
(Running time: 5:46)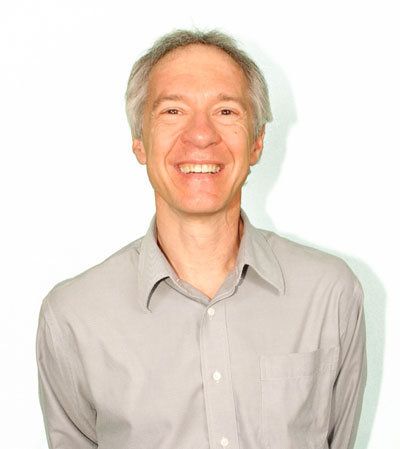 Shortly before the end of his
last-ever radio show
, Lee offered up some quick thoughts and thanks before heading off to his retirement party that was being held by WXRT, and ultimately, his retirement from radio. Upon finishing his thank you note to his fans, Lee said "Goodbye, and I'll see you down the road." He then exited the studio with a song of his choosing: The Rolling Stones' "Moonlight Mile." Here is the final on-air segment by a Chicago radio icon.
(Running time: 3:02)
Details

Published on Wednesday, 29 April 2015 19:55
This aircheck comes from 48 years ago today: April 29, 1967. It features WLS-AM overnight DJ, Don Phillips, host of the station's "East of Midnight" show. (Note: This aircheck was recorded off the air and features some minor tape wear and static.) Phillips was part of WLS-AM from the spring of 1963 through the fall of 1967. He then exited radio to become a trader at the Chicago Board of Trade.
(Running time: 16:45)
Details

Published on Friday, 24 April 2015 12:30
Longtime WBBM-FM/B96 morning show hosts Eddie & Jobo (Ed Volkman and Joe "Jobo" Colburn) liked to have fun with their listeners on the airwaves. (They were on B96 together from 1988-1994 and 1997-2008.) On one particular morning in the late 1990s, Jobo, along with Eddie V doing his "Marge McDouche" character, talked with a young couple about their relationship and administered their "Love Test" to them. The "Love Test" didn't go exactly as planned when the girlfriend revealed the boyfriend had recently given her crabs. Listen here...
(Running time: 4:51)
Details

Published on Monday, 20 April 2015 20:30
When local musicians would come to Chicago, many of them would make it a point to come to WGN-AM and pay a visit to the station's longtime overnight duo, Steve King and Johnnie Putman. In November 1999, Matthew & Gunnar Nelson went on Steve & Johnnie's show in advance of a concert they were going play in Aurora that weekend. On the radio show, they talked about numerous subjects, and of course, the subject of their famous father, Ricky Nelson came up. The Nelson brothers told the inside story behind the writing of their father's last big hit, "Garden Party." Matthew and Gunnar Nelson, accompanied by guitarist Steve McClintock, then proceeded to sing their father's song. It was a special on-air moment for all. From Steve & Johnnie's show that November night, here is that story behind the song and the song's performance.
(Running time: 7:19)
Details

Published on Saturday, 11 April 2015 16:25
With many in the broadcast industry heading to Las Vegas this weekend for the annual NAB Show, this song is dedicated to them. Once again, here is that lovable cab driver/doughnut shop owner/used car salesman from the WLUP-FM/WCKG-FM Jonathon Brandmeier showgram: Rana Khan -- best known as Piranha Man from Pakistan! On this audio track from the mid-90s, Piranha Man sings his version of the Elvis Presley classic, "Viva Las Vegas."
(Running time: 1:57)
Details

Published on Tuesday, 31 March 2015 23:40

One of the best overnight DJs Chicago ever had was the late Allan Stagg. A true artist, Stagg used the radio waves as his canvas. He created an overnight show called "Sanctuary." This was much more than just a classic rock program. Stagg interwove movie and television show clips, sound effects, bizarre audio drop-ins, his naturally deep voice, and his unnaturally twisted sense of humor to create a unique radio listening experience -- one that had not been heard since the progressive rock FM radio days of late 1960s/early 1970s. The sound clips often tied into the songs that followed. His talents brought his "Sanctuary" show a large and loyal following. Here now is a sample of one of his overnight shows from WXCD-FM/CD 94.7 (now WLS-FM), taken from 15 years ago this month - March 23, 2000. This aircheck is of almost his entire show that particular night. Among the audio drop-ins heard here is a late night voice mail from co-worker Bob Stroud, who had been out drinking the night he left the message.
(Running time: 43:36)
Details

Published on Monday, 23 March 2015 14:45
Jim Channell, best known as the maniacal nighttime DJ, Captain Whammo, brought his high-energy style and his "Whammo Line" to the Chicago airwaves in the late 1970s for WDHF-FM and WMET-FM. Very few DJs in this era could talk up songs and interact with the callers the way he did. The following is an aircheck of Captain Whammo from 37 years ago this very week -- March 21, 1978.
Whamm-OOOO!
(Running time: 9:20)
Details

Published on Monday, 09 March 2015 12:00
Radio veteran Steve Downs said his final farewells on the air Monday morning, as he prepares to head off into semi-retirement. The full story on Downes' exit from full-time radio work can be read
HERE
. The following is much of the audio from the last hour or so from Downes' final day as WDRV-FM/97.1 The Drive morning show host.
(Running time: 17:07)