Details

Published on Friday, 19 November 2010 14:27
In today's News & Notes, we look at stories involving: Sam Zell begins to clear out his office, the Sun-Times' new website, WLS-TV's new app, Robert Pittman gets "Clear", Univision's Gary Stone gets ready to pack his bags, Steve Darnall and his "Those Were The Days" show get ready for Thanksgiving, Skinny & Houli return with a new site, Wendy Snyder & Jimmy Mac do a Thanksgiving remote, Laurie Kapugi begins writing, Pugs & Kelly reunite, and Garrard McClendon gets some sad closure.
* * Tribune Company's Chairman Sam Zell did
an interview earlier this week
with CNBC's Maria Bartiromo. In it, he admits that he will soon be gone from the company and that the creditors that will take over will install who they want to run the company. He says that he will "wish them a lot of good luck."
* * Over the last few weeks, Sun-Times Media has been slowly revamping all of the websites for the many periodicals it publishes. If all goes as planned, at some point this weekend, the big one gets unveiled, as the new website for the Chicago Sun-Times will launch. The new website will supposedly be easier to read and navigate than their current one, and have more web-only material.
* * WLS-TV has launched a new app exclusive for iPad users. The app gives the user access the latest news, weather forecasts (with live weather radar), the I-Team, politics, healthbeat, recipes and more. The free app can be downloaded from this link
HERE
. The TV station already has apps for iPhones, Blackberries, and Droids.
* * Former Chicago Program Director, Robert Pittman has joined Clear Channel Communications as their Chairman of Media and Entertainment Platforms. This comes after he made a large personal equity investment in the financially struggling company -- reportedly giving Clear Channel $5 million in exchange for well over 700,000 shares of the Class A common stock. In his new position, Pittman will work closely with the newly formed Operating Committee of the Board of Directors and the management team to leverage the company's media assets and spearhead the further development of a digital strategy for Clear Channel's radio division. Bob Pittman was the Program Director for WMAQ-AM in 1973 (when he was only 20 years old) and then added WMAQ-FM in 1975. He left for a position in New York in 1977. He is best known as the former CEO of MTV Networks & AOL Networks, as well as the former COO of AOL and AOL Time Warner.
* * Gary Stone, the longtime President & COO of the Univision Radio network has announced that he will be retiring from the company at the end of next month. Stone's retirement comes after 25 years at Univision Radio and its predecessor, Hispanic Broadcasting Corporation, not to mention over 40 years in radio. Here in Chicago, Univision Radio owns and operates WVIV-FM/WVIX-FM, WOJO-FM, WPPN-FM, and WRTO-AM.
* * Time to get ready for Thanksgiving! This Saturday afternoon on WDCB-FM's Those Were The Days, the classic radio showcase will be spotlighting the Golden Age of Thanksgiving Radio. Among the classic audio scheduled to played will be a 1943 Thanksgiving special with Bob Hope, Jack Benny, Frederic March, and many more big stars from the 40's. They will also have some classic episodes from "Mark Trail," Abbott and Costello, "Our Miss Brooks," Kate Smith, and "Readers' Digest Radio Edition." Those Were the Days can be heard live from 1:00pm-5:00pm Saturday on 90.9 FM in Glen Ellyn and the surrounding area, as well as on
WDCB.org
. Steve Darnall hosts.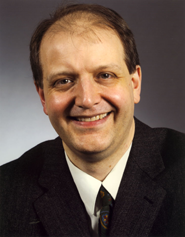 * * In advance of their return to Chicago radio, "The Skinny & Houli Show" has launched a
new website
. The new weekly "Skinny & Houli Show" will be Saturdays on WCEV-AM 1450 from 3:00pm-4:00pm. The show was previously on WNTD-AM.
* * The next recording of
SnydeRemarksRadio
, the fun podcast made by Chicago radio veterans Wendy Snyder and "Jimmy Mac" McInerney, will be a live remote taking place this Sunday afternoon. (Hey, there's no Bears game on!) The Pre-Thanksgiving SnydeRemarksRadio Remote Podcast will take place at the Palmer Place, located at 56 S. La Grange Road in La Grange. (La Grange???
ah, How, How, How...
) Doors open at Noon and there is no cost to attend the show.
* * Speaking of La Grange... Laurie Kapugi has begun writing a regular column called
"About Town By Laurie Kapugi"
for the LaGrange Patch.
The La Grange Patch
is a daily online local news & information site that covers happenings in the Chicago suburbs of La Grange and La Grange Park. Laurie Kapugi has worked in promotions for Chicago radio stations in the past, but it is her husband who may be better known to Chicago media fans. Laurie is married to Jeff Kapugi, who is a long time radio programmer, but was also among those ex-Jacor/Clear Channel cronies hired by Randy Michaels to run Tribune Interactive a couple of years ago and was one of the first Tribune Interactive hires of Michaels'
fired at the start of this month
. Both Mr. & Mrs. Kapugi are Chicago area natives.
* * Pugs and Kelly are reunited on the radio once again. John "Pugs" Myron and Kelly Mohr are both former Chicago radio producers and former occasional on-air personalities from WCKG-FM & WLUP-FM. They became a popular duo on the Dallas radio scene for many years since they left Chicago after a controversial disagreement with Steve Dahl. Earlier this year, the partnership ended, with Pugs doing his own show in Dallas and Kelly moving down to Corpus Christie to start a new family with her new husband there. Earlier this month, Kelly agreed to rejoin Pugs via the wonderful world of ISDN line technology and do one hour of his daily show with him. The show, now called "Pugs and Company," can be heard middays on Dallas' brokered talk station KFXR-AM.
* * The two young men found guilty of brutally murdering the elderly parents of now-former CLTV talk show host Garrard McClendon, have each been sentenced to 120 years in prison. Both were sentenced separately by the Lake County, IN Criminal Court this week. The two teens had forced their way into Mr. & Mrs. McClendon's home, beat them, robbed them at gunpoint, forced them into the trunk of the McClendon's car, drove them to a forest preserve and shot them dead. This sad & tragic story occurred in October 2009. This sentencing brings a form of closure now to Garrard McClendon and his family. Garrard McClendon
exited CLTV in September
when his show was canceled after contract negotiations broke down.