Details

Published on Tuesday, 15 March 2011 09:56
WJMK-FM, which just re-launched
yesterday afternoon
as a classic hits format called
"K-Hits,"
has seemingly found its evening DJ to round out its weekday roster. Former WBBM-FM, WKIE-FM and WDEK-FM personality George McFly will now handle the 8:00pm-1:00am shift on 104.3. McFly himself made the announcement this morning by calling into Eddie & Jobo's new WJMK-FM morning show at just before 9:00am.
As with the other full-time DJs on the new "K-Hits" -- Eddie & Jobo, Gary Spears, and Pat/Bo Reynolds -- George McFly worked at WBBM-FM in the late 80's and early 90's. Those were the same years that Todd Cavanah was a DJ there and later Program Director. Cavanah is not only still PD at WBBM-FM, but is also the Program Director at WJMK-FM and in charge of hiring the new airstaff for the station. It appears he is putting his old group back together for WJMK-FM.
McFly has been in radio for about 25 years, with his very first job being a late night shift on a small radio station in upstate Merril, WI. His big start came from here in the Chicago market. In the late-80's, he was a DJ on far west-suburban WDEK-FM, then known as "Jumpin'" George Edwards. WBBM-FM Program Director Dave Shakes liked the energy he heard from George Edwards, brought him to B96 in 1989, where he used the radio name of George McFly. (George McFly was also the name of the father on the popular "Back To The Future" movies in the 1980's.) McFly started in overnights and then evenings at B96. PD Shakes had made McFly his pet project, attempting to turn him into a sex symbol for Chicago's younger radio listeners. He pushed McFly to grow his hair long, work out, and dress (or in some cases, barely dress) in an attention-gathering way for live events. McFly would make sure to mention names of schools on the air and subjects that teens related to. The plan worked. McFly was a huge success with the station's younger demographic, taking the station to #1 at nights and pulling in an amazing 30 share.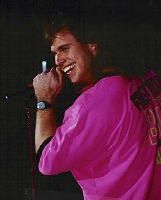 After a few years in other markets, McFly returned to WBBM-FM as co-host for its morning show in 1995, pairing him with Frankie "Hollywood" Rodriguez. The results were less than spectacular at that time, as fans just wanted the fired Eddie & Jobo back. (Eddie & Jobo returned at the end of the following year.) McFly's run as morning show co-host only lasted a few months. At the same time he was on B96 mornings, he co-hosted the local television dance & music video show "U Dance" on WCIU-TV.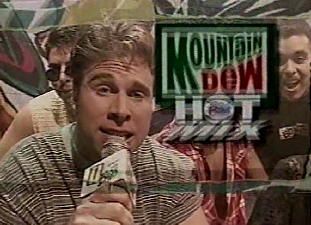 Additionally, McFly was a DJ on the short-lived Chicago suburban radio station, WKIE-FM 92.7, when it was the original "Kiss-FM' in town in the late 90's. He attempted to become the morning show host at "Jammin' Oldies" station WUBT-FM 103.5, but WKIE-FM would not let him out of his non-compete contract after exiting the station. He has not worked in Chicago since.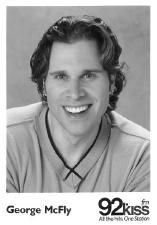 In addition to his years on Chicago radio, McFly has been all over the country, including working in New York City, Los Angeles, San Francisco, Washington DC, Spokane, and an incredibly long run (on and off for over a decade) at numerous stations in the Denver/Colorado Springs markets. His most recent job was as host of the morning show at KKMG-FM in Colorado Springs.
McFly now rejoins his old friends from B96 to play the oldies for a Chicago audience. "The George McFly Experience" starts tonight at 8:00pm.
UPDATE 3/16/11: WJMK-FM Program Director Todd Cavanah tells media writer Robert Feder today that despite George McFly saying so earlier today on K-HIts, not to mention Eddie & Jobo welcoming McFly back to the CBS Chicago family on the air this morning, that George McFly is not "officially" hired by the station. His nighttime gig this week, plus this coming weekend's on-air work is just "an audition."
UPDATE #2: Despite denials, George McFly is indeed an employee of CBS Radio Chicago and K-Hits now.
And now a video from B96 from 1991 that George McFly would probably wish was forgotten about...