Details

Published on Saturday, 03 December 2011 08:00
This weekend's News & Notes has a handful of local media items, including: Mike North talking sports with Steve Cochran, Mike & Be-Be North receive an honor, Jen Patterson receives a ring, Brant Miller gets a bad break, Deb Segal retires her TV career, Roger Ebert retires his TV show, the National Radio Hall of Fame opens for visitors, Richard Pegue's classic songs now for sale, Chris Reese helps out the troops, and Nick Digilio debates a Christmas movie. It can all be read just below...
* * Famed Chicago sports talker Mike North is slowly taking over WIND-AM 560... or it may seem that way. In addition to his Sunday night show from 9:00pm-Midnight, his
"30-in-5"
daily videos for the WIND-AM website, and his Tuesday morning talks with Big John Howell and Amy Jacobson, Mike North will now become a new part to Steve Cochran's afternoon show. Each Friday at approximately 5:50pm, North will join Cochran to discuss the current sports climate.
* * In other Mike North news, Mike and his wife Be-Be will be receiving the Alberta Hall Humanitarian Award this Sunday evening for their support of the Paul Hall Community Center. The award, named for Rev. Hall's late mother, is given out to those who have done outstanding humanitarian service in the past year. The event will be broadcast live on Comcast Cable Channel 25, WJYS-TV Channel 62 and streamed live on
HolyConnection.tv
.
* * Congratulations to former Mike North/WSCR-AM/CSN producer Jen Patterson! This week, the longtime Chicago media personality, who now lives in Arizona, announced her engagement to her boyfriend, former Chicago Blackhawks player, Nick Boynton.
* * Get well wishes go out to Brant Miller, the Chief Meteorologist for WMAQ-TV and WIQI-FM! This weekend, as he and his son were attempting to remove and old washing machine out of his basement, Miller broke his leg. He is now on the sidelines and wearing a big cast. To add insult to injury, there is still an old washer in his basement, too. He will be off the air for a few days, recuperating. However, he should return to the air soon, big cast and all.
* * Best wishes to Deb Segal, who this week retired from Chicago TV news after 39 years of working hard behind the scenes, largely as a video editor. In her long career, she has worked for WBBM-TV (for about 30 years), WMAQ-TV (where she was WMAQ's first ENG editor, and the creator/producer of "That's Infotainment"), WSNS-TV and WLS-TV. Along the way, she won herself a few Emmy Awards for her work, sat on the Board of Governors at NATAS, and did some stand-up comedy in her spare time. A giant "wrap party" is being thrown in Deb Segal's honor to celebrate her Chicago TV career, taking place tonight at 8:00pm. Hosting the event will be WFLD-TV's Mike Flannery, WBBM-TV's Jeremiah Reeves, along with Second City/SNL funnyman Tim Kazurinsky. She may be retiring from the TV News biz, but Deb Segal is not retiring. After the holidays she will begin her new career with a West Loop casting agency.
* * At the
start of November
, Roger Ebert announced that he would be forced to take his movie review program, "Ebert Presents At The Movies," off the air very soon unless new financial backing can be secured before the end of the month. That financial backing did not materialize. In a
blog
earlier this week, Ebert announced that the public television show would be going on a "hiatus" at the end of December. However, without financial backing, it looks like the curtain is closing for this program. Roger Ebert and his wife Chaz have been basically financing the entire show, including staff salaries, by themselves and cannot continue to do so.
* * As of the start of this month, The National Radio Hall of Fame Gallery inside the new Museum of Broadcast Communications is now open for visitors. The NRHOF Gallery will only be open on Thursdays, Fridays, and Saturdays from 10:00am-5:00pm. Admission is $5.00 for adults, $3.00 for children 10-18, and free for children under 10. The rest of the the MBC is not yet open to the public, but will be in 2012. It is located at 360 N. State Street (at Kinzie) in downtown Chicago.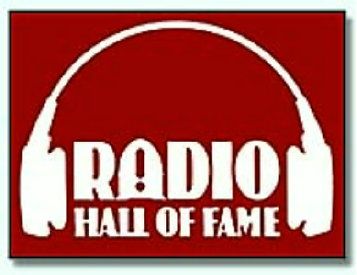 * * The late, great Chicago "Dusties" DJ, Richard Pegue was much more than an incredible radio talent. He also was a singer, musician, songwriter, and record producer. The Chicago-based record label, Numero Group, released a CD a few weeks ago that compiles some of the best of some 60s & 70s R&B songs that Pegue had a hand in writing and producing. The new 24-track disc is entitled "Eccentric Soul: The Nickel & Penny Labels" and is available now at record stores and online outlets, such as
Amazon.com
. Richard Pegue passed away at the too-young age of 64 in March 2009.
* * WUSN-FM's Chris Reese from the US99.5 Morning Show will be at the Ultra Foods Store in Hanover Park (7580 Barrington Rd.) this Sunday from 1:00pm-3:00pm. If you stop by at that time and drop off a donation for our US military families, you will receive a free "Support The Troops" car magnet. For more on WUSN-FM's "Operation Christmas" campaign, visit this link
HERE
.
* * On Monday, December 5th, Columbia College Chicago will holding another of its "Cinema Slapdowns," where local media celebrities and film buffs watch a movie and then humorously debate its merits (or lack thereof) in front of a live audience. With Monday's film, there is a twist, in that this time, they are not announcing the name of the movie in advance. All the debaters know is that it is a holiday film. Among the debaters will be WGN-AM's Nick Digilio, WBEZ-FM's Kelly Kleiman, Chicago comedy legend Tim Kazurinsky (previously mentioned in the Deb Segal piece above), Columbia College faculty, and others. The event will be held from 7:00pm-10:00pm at Columbia College's Film Row Cinema, 1104 S. Wabash, 8th Floor, Chicago. More information can be found
HERE
.