Details

Published on Friday, 06 January 2012 20:02
Today's News & Notes features a baker's dozen of news items, all with a Chicago media connection, including: Rick Kaempfer's interviews return, Roe & Roeper at the movies, Steve & Johnnie bring you some rock & roll, James VanOsdol brings back his podcasts, Jaime Black podcasts plenty, Steve Leventhal has an "acid flashback" stream, WRLR-FM goes to school, Marcus Chapman writes a new book, CSN Chicago sets yet another record, Amy Coleman to produce a "survivor," Mark Edwards consults, John Govia is back on the beach, and Marc Morgan is ready to call it a day. All of the details are below...
* * Rick Kaempfer's highly regarded weekly interview website,
Chicago Radio Spotlight
makes its triumphant return tomorrow morning. The website had been on a hiatus since mid-June of last year while Rick Kaempfer worked on many other projects, including
starting up a publishing company and co-authoring a new book
. Tomorrow's interview will be with three people he previously interviewed, who have all moved on to new jobs with WIQI-FM/FM News 101.1.
* * Roe Conn and Richard Roeper, who co-host a radio show together each weekday on WLS-AM, will also be co-hosting on Saturday night, but this time it will be for a special event. Roe & Roeper will be the emcees tomorrow for the Chicago Film Critics Awards, being held at the Broadway Playhouse inside Chicago's Water Tower Place. In addition to saluting the best films and filmmakers of 2011, the event will honor actors James Earl Jones, Shirley MacLaine, Dennis Farina, and Jason Segel.
* * Former overnight radio hosts, Steve & Johnnie,
who left WGN-AM after nearly 27 years on the air there
, will be the emcees for a major music event happening a week from today, on Friday, January 13th. The McAninch Arts Center at College of DuPage will be presenting Jim Peterik and World Stage starting at 8:00pm that night. In addition to Steve & Johnnie and Jim Peterik, the event will feature The Ides of March, Lisa McClowry, Rik Emmett (Triumph), Mike Reno (Loverboy), Kelly Keagy (Night Ranger) and many others. For more details and/or to purchase tickets, visit this link
HERE
.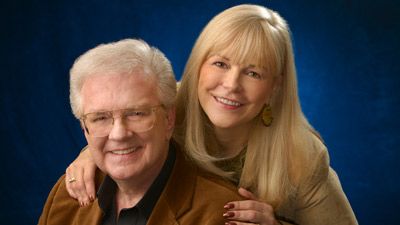 * * Former WKQX-FM/WXRT-FM/WZZN-FM personality and music programmer James VanOsdol may have retired from radio, but he hasn't retired from audio entertainment. JVO has returned to podcasting after a few years away from it. The still-unnamed podcasts look to be nearly weekly and feature interviews with people JVO finds interesting and admires. In his very first two podcast interviews, JVO talks with a pair of Chicago TV legends: WCIU-TV/Me-TV's
Svengoolie
(as well as Sven's pal, Rich Koz) and JBTV's
Jerry Bryant
.
* * JVO isn't the only former Q101 star who is excelling at webcasts. Jaime Black, who worked at WKQX-FM from 1998 until the station ended in July 2011, most famously as the producer and driving force behind "Local 101," is finding great success online. Dynasty Podcasts, which Black launched in 2005 as Chicago's first music-focused podcast network, surpassed
21,000 followers on SoundCloud
, and is getting plays from over 100 countries worldwide. The podcast series that Jaime Black hosts, ChicagoVerseUniteD, is part of the Dynasty Podcasts Network, and features interviews with some of the best talents of the Chicago music scene. The first new Dynasty Podcasts of 2012, featuring photography team GlitterGuts and psychedelic rockers Secret Colours, can be experienced
HERE
right now, while two more episodes will be posted up next week, one featuring Chicago rapper Show You Suck, the other with Chicago rapper Mic Terror.
* * SRN Broadcasting's Steve Leventhal has unveiled his new 24/7 Internet radio station, "Acid Flashback," playing the rock hits of the 60s, 70s and 80s. The stream can be
heard on TuneIn
, as well as in iTunes Radio, found under "Classic Rock." The station is a bit of "flashback" for Steve Leventhal himself, as back in the mid-90's, he hosted the classic rock show "Acid Flashback" on suburban WCBR-FM. In addition to his new radio station, Leventhal will continue to be producing his "The Psychedelic Time Warp" podcasts, as well as being the co-host of WKRS-AM's "Weekend Sports Report" with Les Grobstein.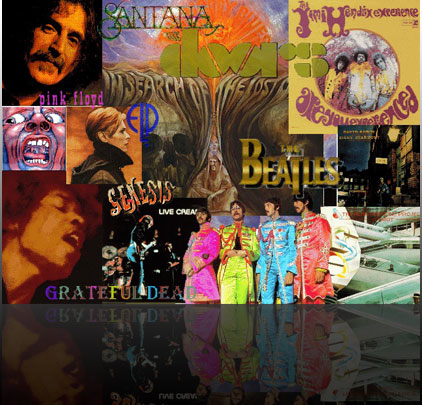 * * Much like what Chicago Public School's Chief Executive Officer Jean-Claude Brizard did a few months ago with his
WBEZ-FM show "Schools on the Line,"
Round Lake District 116 School Superintendent Constance Collins is starting her own show for parents in the Round Lake Area, focusing on education issues. WRLR-FM 98.3 in Round Lake will air a one hour show each Tuesday at 4:00pm through the end of this school season, called "Destination Excellence: 212 Degrees & Rising." Collins, along with Deputy Superintendent Veronica Lake, co-hosted the debut program earlier this week. The show will feature a rotating roster of co-hosts with Collins each week with administrators and staffers from all nine District 116 schools. Unlike at WBEZ-FM, the small WRLR-FM does not have the capabilities to put live callers on the air to ask questions. Instead, the District 116 website has added an area for parents and students to ask questions or suggest topics they want to hear on the radio show.
* * Former WGCI-FM personality Marcus Chapman has published his second book,
"Sex, Time And Radio, Vol. 3: The Cult Of Personality."
The book lifts the veil on what really takes place behind the scenes at radio stations (primarily WGCI), as well his time meeting some of the top Urban music stars of the 90s, his experiences at some Chicago's top clubs, and much more. This is the second book in a planned series of four books. His first book,
"Sex Time And Radio Vol. 1 & 2: Blueprint of a Radio Star,"
was released earlier last year.
* * Not only did Comcast SportsNet's airing of one of the Chicago Bulls' two pre-season games give the station record numbers
a couple of weeks ago
, but this past Tuesday night's Bulls/Hawks game on CSN was the highest rated regular season game in the network's history. According to Nielsen Media Research, Tuesday night's game pulled in a 7.66 household rating (approximately 267,602 households), with a 11.54 peak rating during the 9:15pm-9:30pm quarter-hour. This beats the network's previous all-time regular season high set last March 7th (7.21 household rating). It is expected that this record will be beaten a few times this season as the Bull look to get back to their championship winning ways.
* * Former "Oprah Winfrey Show" Senior Producer, Amy Coleman, has been hired as the Executive Producer of the brand new talk show for Jeff Probst, which premieres next Fall. Coleman, a Chicago native, had served as a consulting producer for the pilot episode of the Probst program. She had worked for Oprah Winfrey and Harpo Productions for 16 years, and was a news producer for WFLD-TV prior to joining Harpo in 1994. So far, there is not yet a firm location in Chicago for the new Jeff Probst television program, but it is expected to placed somewhere on WBBM-TV's schedule, as no other station in town has yet signed on for the syndicated show and it is produced and distributed by CBS Television Distribution. Chicago is the only city in the top 25 markets that has not yet picked up the show by the popular host of CBS-TV's "Survivor."
* * Former WLIT-FM Program Director, Chicago native, and #1 Chicago Cubs fan, Mark Edwards has restarted Mark Edwards Worldwide, his own consulting agency. Not only does the
M.E.W website
talk about Edwards' broadcasting, social media, and web consultant services, but also features his blog, a newsfeed, Twitter feed and more. Mark Edwards has been "on the beach" since Entercom Radio cut out his position as a programmer for two stations in Kansas City
at the end of October
.
* * Speaking of "on the beach"... Former WKSC-FM intern/personality John Govia was released today from Peoria's WPIA-FM/98.5 KISS-FM, where he was the Program Director and primary live on-air talent each afternoon (and other times). No reason was given for the dismissal.
* * Marc Morgan, the former General Manger of Chicago's WAGO-FM/WCKG-FM from 1984-1992 is getting ready to retire. Morgan has worked with Cox Media Group for a whopping 28 years, since they first purchased 105.9 in Chicago (which was later sold to Infinity Radio/CBS Radio). Most recently serving as Cox Media's Chief Revenue Officer, Marc Morgan says he is about ready for retirement, and will walk away from the radio biz on April 30th.