Details

Published on Wednesday, 22 February 2012 19:14
Plenty of News & Notes on the media beat today, including: WGCI's joke that some didn't find funny; Charles Butler gets a national fill-in role; Christopher Michael is dogging it; Steve Dale is top dog; Dick Kay moderates; Richard Roeper throws an Oscar party; Dan Pursel moves from Merlin to CBS; and a TV favorite is finally coming to Antenna TV. All of the details are right here...
* * WGCI-FM could be in hot water over a comedy bit done on their morning show Tuesday. Comedian and co-host of WGCI-FM's "The Morning Riot," Leon Rogers, pretended to be singer and Whitney Houston boyfriend Ray J, called in to the show and was "interviewed" by host Tony Sculfield. As part of the bit, "Ray J" began to make little sense and broke into song. The bit can be heard
HERE
. A few Internet websites thought the interview was real and quickly posted up stories about Ray J breaking down on a rare radio interview. That started a massive online backlash against WGCI. It prompted Leon Rogers to post up on his
Twitter account
yesterday: "LISTEN TO ALL OF YOU NIMRODS THAT REALLY THOUGHT THAT WAS RAY J SHAME ON YOU IT WAS A JOKE!" (That tweet has since been taken down.) He also tweeted: "RADIO IS THEATER OF THE MIND." Even more unimpressed with the bit is Ray J himself. According to the website
Bossip
, "the singer was highly offended by the inappropriate 'interview' and is actually considering taking legal action against WGCI."
* * Charles Butler is returning to radio for two days only. Butler is the former WVON-AM weeknight host, who left the station abruptly
last May to start a weekend show on WIND-AM
. The WIND-AM show only lasted a few months, though. He is now doing a politically conservative radio show called
"Think About It This Way"
on the Internet radio network, BlogTalkRadio. On Thursday and Friday this week, Butler will be getting national exposure, filling in as host for the syndicated radio show of G. Gordon Liddy, the convicted felon from the Watergate scandal turned right-wing political talker & speaker. Liddy's conservative talk show is not heard in Chicago, so the only way to hear it is online at this link
HERE
. The show is heard at various times during the day, most often at or after Noon.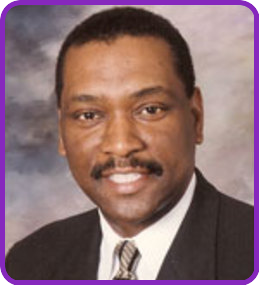 * * WGN-AM news anchor Christopher Michael will going to the dogs this weekend. On Saturday afternoon, starting around 1:30pm, he will be announcing the Groups and Best of Show categories at the 2012 International Kennel Club of Chicago Dog Show, which will be held at McCormick Place-Lakeside (2301 S. Lake Shore Dr, Chicago). This will be his 8th year announcing at the IKC Show. Chistopher Michael was also the subject of an excellent interview by Rick Kaempfer last weekend on the Chicago Radio Spotlight website, which can be read
HERE
.
* * Speaking of dogs... Congratulations go out to Steve Dale, WGN-AM blogger and contributor. Last week, Dale was inducted into the Dog Writer's Association of America of America Hall of Fame. Regarding the honor, Steve Dale
said on his blog
: "I was astounded. While, I'm not exactly a newcomer, the HOF is an honor has mostly been given to journalists of a certain age, or posthumously." He added: "This honor - which lasts forever - is one I will forever cherish, and one of the greatest of my career."
* * On this Saturday, WCPT-AM's Dick Kay will be doing a special live remote edition of his "Back on the Beat" radio show. Kay, the veteran Chicago political reporter, will be hosting and moderating a debate between the four candidates running for U.S. Congress in the 10th District: Vivek Bavda, Brad Schneider, Ilya Sheyman, and John Tree. It will take place at the Deerfield Hyatt (1750 Lake Cook Road) and will air from 1:00 pm-4:00pm on WCPT 820 AM, 92.5 FM, 92.7 FM and 99.9 FM. (Seating begins at 12:30pm.) The event is free and open to the public, but advance registration at this link
HERE
is suggested as space is limited, and priority will be given to those who pre-register.
* * Chicago Sun-Times columnist and WLS-AM host Richard Roeper, along with WLS-TV's WCL contributor and man about town Billy Dec, will be hosting an Oscar Viewing Party at Rockit Bar & Grill (22 W. Hubbard, Chicago) Sunday evening. There will be prizes and raffles for some lucky winners. Tickets are $50 per person, with a portion of the proceeds going to benefit After School Matters, the non-profit organization founded by the late Maggie Daley. For more details or to purchase tickets, visit this link
HERE
. This will be the second year in a row for Roeper's Academy Awards party.
* * Congratulations to Dan Pursel. He just began his new job as Traffic Administrator with CBS Radio Chicago. Pursel left his job as Administrative Assistant at Merlin Media, LLC (WLUP-FM, WIQI-FM) earlier this month to accept the new position at CBS. He had been with the two stations since May 2008, when they were owned by Emmis Communications and he was a Marketing Assistant.
* * Fans of the beloved radio station sitcom "WKRP in Cincinnati" will be happy to know that Chicago-based classic television network Antenna TV has picked up the show and will begin airing it on April 8th. Antenna TV has the rights to all 90 episodes from all four seasons of the original show (not the later remake with a mostly new cast) and will be airing it on Sunday evenings. It still not known if the original music will be part of the audio track or if it will be replaced by generic (royalty-free) music, as the DVD release of Season One of the show was forced to do. However, there is a good chance that fans can hear the word "Booger!" Locally, Antenna TV airs on WGN-TV's digital sub-channel 9.2.