Details

Published on Saturday, 24 March 2012 14:28
In this weekend's News & Notes, there are a bunch of new local media items, including: Dick Biondi is sock hopping again; Greg Brown's wife & kitchen on national TV; Jarrett Payton has his first child; Dave Williams finds new work down south; Joe Snaidauf finds new work downstate; Floyd Evans also finds new work downstate; Bill Barker gets a new title; Jaime Black has a special new podcast; and WGN-TV plays the ponies. The details are here...
* * Tonight, WLS-FM's living legend Dick Biondi is DJ'ing yet another of his popular Sock Hops. He will be the host once again of the Gold Key Alumni Dance at Brother Rice High School (10001 S Pulaski, Chicago). Traditionally, this is Dick Biondi's biggest Sock Hop crowd of the year, with about 1,600 people expected. The dance begins at 7:30pm and is open to the public. Tickets are $25 and available at the door. The event tonight will include raffles, a silent auction, "split the pot," and a cash bar.
* * Speaking of WLS-FM, tonight on the LiveWell Network, WLS-FM's afternoon personality Greg Brown, will be watching his house and his wife on TV at 8:00pm. The LiveWell Network show, "My Family Recipe Rocks," visited Brown's home many weeks ago. Greg Brown's wife Lorraine cooked up her Mediterranean Chicken with Quinoa dish for host Joey Fatone (formerly of the pop group 'N Sync). The show was filmed largely in the suburban home of the Brown's. The 30 minute episode can be viewed tonight on the LiveWell Network, seen locally over the air on WLS-TV's digital sub-channel 7.2 & 7.3, as well as on all local cable systems. (Check your cable guides for exact channel in your area.) For those who do not get the LiveWell Network or will be unable to watch tonight, the entire episode (in five parts) can be seen online at this link
HERE
.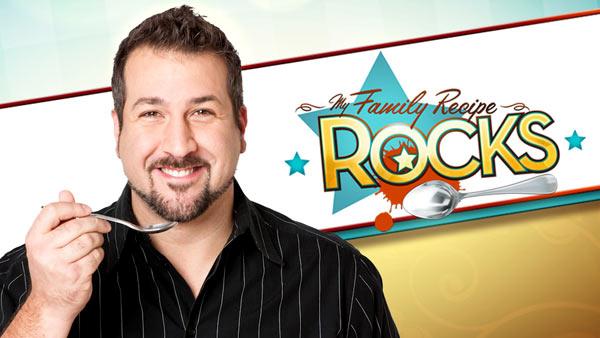 * * Congratulations to Jarrett Payton and his wife Trisha! The sports talk show host on WMVP-AM and ChicagolandSportsRadio.com welcomed into this world his first child, Jaden Thomas Payton. His son came two days ahead ahead of schedule, weighing in at just under 8 lbs. Talking about his famous father, Chicago Bears legend, the late Walter Payton, Jarrett Payton wrote: "My dad would be so proud!"
* * Congratulations to former WKQX/WWWN/WIQI-FM news anchor Dave Williams! The recent midday news anchor for FM News 101.1, who helped launch the station in July, only to be
surprisingly forced out in October
, has landed on his feet, gaining a job in one of the most sought-after markets in the country. Starting next week, Williams will be the new morning news co-anchor at Dallas' KLIF-AM. The Cumulus-owned talk station has been extremely low-rated over the last year. To fix that, Cumulus is altering the station from a conservative syndicated talk format to more of a news & information station, with a just few syndicated talk shows in middays & overnights. To anchor the new 6:00am-10:00am newscast, Cumulus brought in Dave Williams, who will now be co-hosting morning drive with Amy Chodroff. Williams has made a national name for himself for his over 42 years in radio news, primarily in Los Angeles and Sacramento (with the exception of one year in Memphis and his recent time here in Chicago).
* * Congratulations to Chicago sports news veteran Joe Snaidauf! He has just been hired as a sports reporter for the ABC-TV affiliates in downstate Springfield and Champaign, WCIS-TV & WCID-TV. He will be covering the Fighting Illini and other state sports for the newscasts. Joe Snaidauf has been in the sports reporting business in Chicago for 24 years, including being a sports writer/editor/producer for SportsChannel, WBBM-TV and WFLD-TV, as well as being a preps sports writer for the Chicago Tribune and for the 22nd Century Media newspapers. After years of working behind the scenes, he is now getting his chance to shine on the other side of the camera.
* * Congratulations to Floyd Evans! The former Vice-President and Regional Manager of the Chicago & Milwaukee market stations of NextMedia, is back in Illinois, working at a new job. Evans is now the General Manager for the Connoisseur Media-owned radio stations in the Bloomington/Normal market. Evans had been with the Chicagoland NextMedia stations from November 2006 until April 2011. For a short while, he was working as General Manager of Martz Communication's Detroit area low-powered & HD radio stations 104.7 The Oasis and 94.3 The Bone, which were heard on translators, but have had issues being allowed to operate by the FCC.
* * Earlier this month, Clear Channel Radio Chicago upped the title of Bill Barker from Vice President of Sales to Senior Vice President & Director of Sales. Barker has been with Clear Channel's local sales team since December 1999, after almost five years selling radio time for Interep in both Chicago and New York. Barker is also a member of the Broadcasters Foundation of America.
* * Jaime Black, who worked at WKQX-FM/Q101 from 1998 until the station ended in July 2011, most famously as the producer and driving force behind "Local 101," was down at the annual South by Southwest music conference last week. While there, he recorded numerous interviews with Chicago musicians. That collection of interviews is now available on his popular ChicagoVerseUniteD audio podcast, as it features "Dynasty Podcasts: The SXSW 2012 Album." The podcast album features interviews with Chicago talent like YP, Archie Powell of Archie Powell & The Exports, Show You Suck, Scattered Trees, as well as music writers Jessica Galliart & Lenny Gilmore of RedEyeChicago.com -- all of which were recorded onsite at SXSW 2012 in Austin, TX, last week. It can all be heard online at this link
HERE
.
* * WGN-TV will be airing live coverage of the 55th running of the Illinois Derby from Hawthorne Race Course on Saturday, April 7th from 5:00pm-6:00pm. The program will be hosted by WGN Sports' Dan Roan and the coverage will feature the important horse race, as well as expert guests from Hawthorne Race Course. The Illinois Derby is a prep race for the world famous Kentucky Derby, A dozen horses that raced in the Illinois Derby over the last 10 years went on to race in the Kentucky Derby later that year. Marty Wilke, WGN-TV Vice President and General Manager, released a statement that said: "WGN Sports is excited to have Hawthorne Race Course as a new partner. The Illinois Derby is one of Chicago's Very Own historic sporting events and we look forward to showcasing this great race."