Details

Published on Friday, 06 April 2012 14:08
This weekend's has a gigantic Easter basket full of local media beat news items, including: New renewals for Jeff Hoover & Dave Savini; Dina Bair is #1; WSCR-AM & WBBM-AM get Tuned In; "The Morning Riot" turns 3; Santita Jackson gets Fox-y; Chris Base is back; The Drive turns 11; Steve Downes has lots o' tickets; Chicago Blackhawks move to ESPN1000 for a day; Bill Moller & Nick Digilio do some fill-ins on WGN-AM; Dan Deibert does some fill-ins nationwide; "Cubs Corner" comes back swinging; and WBEZ-FM & WBEW-FM receive an honor. All of the many details are right here -- come & get 'em:
* * A pair of important Chicago television employees, who don't normally get enough credit, were signed to new contracts this past week. The first was Jeff Hoover, producer for the WGN Morning News, who is best known for his zany characters and skits he does, making the morning TV newscast so entertaining. Hoover had his contract renewed for another year. The other was Dave Savini, WBBM-TV's veteran investigative reporter. Savini's contract was renewed with a multi-year agreement.
* * As many radio stations did in March, WIND-AM had its own kind of non-basketball March Madness brackets. For AM 560, theirs was "March Media Madness," where station fans voted on their favorite local television news & weather personalities. The winner this year was WGN-TV's Dina Bair, who beat out WGN-TV's Tom Skilling in the final voting 59% to 41%. The full brackets and information on how the voting went can still be seen at this link
HERE
.
* * CBS Radio, which a few years ago pulled its radio stations from the popular streaming radio app TuneIn, choosing to have its stations on its own streaming service only, is partially back with TuneIn. This week, CBS Radio signed a multi-year non-exclusive agreement with TuneIn to allow over 40 of its news, sports and talk stations to be streamed on TuneIn, as well as CBS' own service. Locally, that means fans can now hear WSCR-AM, along with WBBM-AM/WCFS-FM on TuneIn.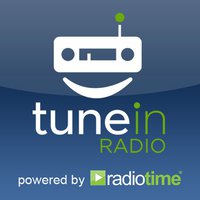 * * WGCI-FM's morning show, "Tony Sculfield & The Morning Riot," first went on the air three years ago this week -- debuting April 1, 2009. To celebrate, WGCI-FM tossed a "Morning Riot" 3rd Anniversary Party for the show and its fans this past Thursday night. The party was held at the V Live Nightclub (2047 N. Milwaukee, Chicago) and had special guest musical appearances by Ashanti, Future, Kirko Bangz, Elle Varner, and YP. A good time was had by all.
* * Former WVON-AM host, who just officially left the station
at the start of this week
, has a new job... but not on the radio. Jackson has been hired as a contributor to shows on Fox News Channel. She began in her new role this morning, appearing on "Fox & Friends." Under the terms of her deal, she will appear regularly as a commentator and/or panelist on various Fox News Channel programs. Santita Jackson is the eldest daughter of Chicago-based civil rights activist Jesse Jackson.
* * After being forced to take a few weeks off for health purposes, a now-healthy Chris Base and his Saturday morning show "Baseline" makes its return tomorrow morning. Among his guests will be Harold Lee Rush, who will discuss various news items, including Fox News Channel's hiring of former WVON-AM star Santita Jackson. "BaseLine with Chris Base," which was voted as one of the
Top 20 radio shows of 2011
by RadioFacts (and the #1 Internet show), can be heard at 10:00am at
WYAM - JammChicago.com
.
* * WDRV-FM/WWDV-FM/97.1 The Drive is holding its annual birthday party concert concert once again this year. The Drive's 11th Birthday Free Concert will feature The Doobie Brothers and Dave Mason. It will be held at the Akoo Theatre (formerly the Rosemont Theatre) on May 11th. As they do each year, tickets are not being placed on sale. They will only be given away to the classic rock station's fans via daily online drawings, telephone contests (being caller #11 after hearing a Doobies or Mason song), or by coming out to a Drive DJ special appearance in April or early May. More details are available
HERE
.
* * Speaking of special appearances for DJs from The Drive, WDRV-FM/WWDV-FM's morning host Steve Downes will be making a live appearance tomorrow morning at Fifth Third Bank, located at 15330 Harlem Avenue in Orland Park. Starting at 10:00am, he will be registering people to win pairs of tickets to the Doobie Brothers/Dave Mason concert. At 11:00am, Downes will begin drawing names of winners. 50 pairs will be given away.
* * Due to a scheduling conflict with WGN-AM's arrangement to broadcast a Chicago Cubs game on Saturday, WGN-AM's broadcast of the Chicago Blackhawks' regular season finale will instead be heard on WMVP-AM/ESPN1000. Even though on a different station, the hockey game broadcast will feature the same familiar broadcast team of John Wiedeman and Troy Murray. The Chicago Blackhawks taking on the Detroit Red Wings will be heard on WMVP-AM from 11:45am to approximately 3:30pm.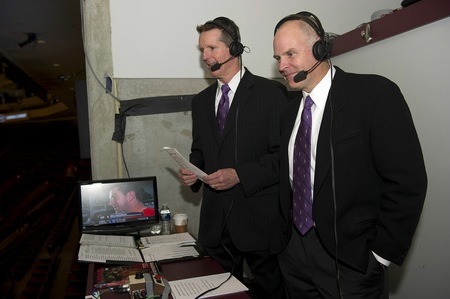 * * Bill Moller will be filling-in for Milt Rosenberg as host of WGN-AM's "Extension 720" this Sunday & Monday nights from 10:00pm-Midnight. The Sunday night topic will be a look at the anniversary of the Titanic sinking, while Monday's show will be centered around a Northwestern University study on the many lifetime benefits from playing a musical instrument, with special guest Howard Reich, the Chicago Tribune's jazz columnist.
* * The many fans of WGN Radio's Nick Digilio will be happy to hear that he will be filling in Sunday night/Monday morning for Bill Leff's overnight show. Digilio will be on WGN-AM from Midnight through 5:30am Monday morning.
* * Former WGN-AM host Dan Deibert will be going nationwide, filling in as host on "Overnight America," Dial Global's syndicated overnight show, which airs in numerous markets from Midnight to 5:00am. Deibert can be heard Sunday night/Monday morning and again Monday Night/Tuesday morning. Among the markets that carry the show are Champaign, IL and St. Louis, MO (where it originates from), but the best way to hear the program in the Chicago area would be to stream it from this link
HERE
.
* * WGN-AM's monthly one-hour radio series, "Cubs Corner," makes it return this coming Tuesday April 10th. Once again the show will be done as a live remote from Wildfire Chicago at 159 W. Erie Street in Chicago, and the hosts will once again be WGN Sports Night's David Kaplan, Brian Noonan & Andrea Darlas. For this season's first show, the guests will be Cubs General Manager Jed Hoyer and one of the Cubs' starting pitchers. On-site registration begins at 11:00am, followed by lunch at 11:30am, and the live broadcast from Noon-1:00pm. Tickets to each "Cubs Corner" broadcast are $55 per person, which includes tax and gratuity, plus each guest will receive an autographed photograph of one of the featured panelists. To purchase tickets, visit
this link HERE
.
* * WBEZ-FM and WBEW-FM/Vocalo were honored with a Civic Advocacy Award by the Chicago Metropolitan Battered Women's Network at their annual gala a couple of weeks ago for the stations' efforts raising awareness and providing education about violence against women. Both stations are owned & operated by Chicago Public Media.