Details

Published on Friday, 20 April 2012 18:17
This weekend's gigantic News & Notes features 14 local media stories, including: Mary Schmich brings home a Pulitzer; Ed Sherman launches his site; Frank Thomas back with CSN Chicago; Rick O'Dell back with the Brunch; WLUP back with the 'Fest; Rob Hart does his weekday "Report"; WIQI takes to the streets; Pogo finds new work; Electra finds a new path; Mancow pays a visit; Sarah Jindra gets hitched; Cisco Cotto seen on TV; Daniella Guzman emcees her first Chicago event; and Ginger Zee returns for a weekend. All of the many details are just below...
* * This week, Chicago Tribune columnist Mary Schmich won the ultimate award in journalism, a Pulitzer Prize. She was awarded the Pulitzer Prize for Commentary for her cumulative columnist work for the Chicago Tribune in the last year. She has been with the Chicago Tribune since 1985 and a columnist there since 1992.
* * Ed Sherman, who
exited his role
as the sports business and media columnist for Crain's Chicago Business' website last month, finally launched his own website,
ShermanReport.com
. As he did with Crain's website, Sherman will be adding a few entries to the site each day, informing readers of the latest happenings in the sports world and sports media, along with including interviews of sports/sports media executives. As was the case with his Crain's blog entries, links to each of his new entries to his website will be immediately shown on this Chicagoland Radio & Media website's
News Feed page
. Sherman is also a published author, a weekend contributor to WSCR-AM, and former Chicago Tribune sports columnist.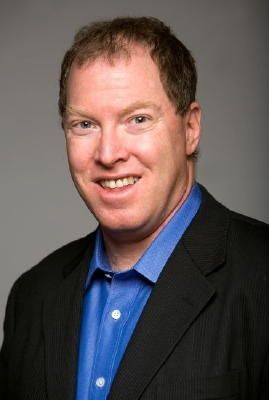 * * At the start of this month, Comcast SportsNet Chicago re-signed former Chicago White Sox superstar Frank Thomas to a deal that will make him part of the local sports television station for the length of the Chicago White Sox's season. Thomas will contribute White Sox pre-game and post-game shows, along with regular appearances on other CSN Chicago shows, such as Chicago Tribune Live. Thomas will also contribute regularly for CSNChicago.com, including Q&A/mailbag section and "Big Hurt TV" video segments.
* * This Sunday will be another Smooth 87.7 Sunday Brunch live remote with Rick O'Dell. It will be returning once again to the Parrot Cage Restaurant, located at the South Shore Cultural Center (7059 S South Shore Drive, Chicago) from 10:00am-2:00pm. This is the first live Sunday Brunch show of 2011 and the first one back at the Parrot Cage since last November. To make a reservation for the Smooth 87.7 Sunday Brunch, call 773-602-5333. Of course, for those unable to make it, it will all be heard live on the air on WLFM.
* * WLUP-FM/The Loop may have put the new Rock Girl search
on hold for a few months
, but they are bringing back another Loop tradition: Loopfest. The new Loopfest 2012 lineup and details will be announced on Monday morning at about 8:30pm by Pete McMurray. The last Loopfest held was in 2009.
* * "The Rob Report," the commentary segment heard on weekends WIQI-FM/FM News 101.1 from station news anchor Rob Hart, will be expanding. Instead just being heard just on weekends, where they have been since
late March
, the commentaries will now be heard on weekday afternoons, as well. As it is on the weekends, the weekday "Rob Report" segments will air every at :54 past every even-numbered hour. (Odd numbered hours are scheduled to run original commentaries by syndicated radio show host Lionel.) The first weekday report will be Monday at 2:54pm. Rob Hart will still continue to contribute
"The Rob Report" blog
to the FM News 101.1 website, and of course, continue on as morning newscast co-anchor.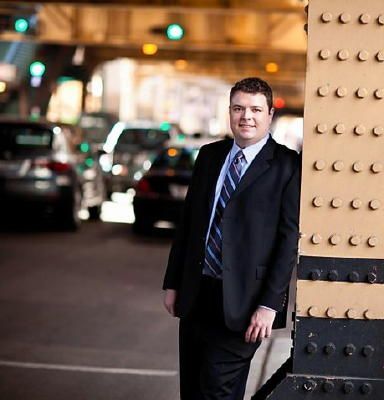 * * Speaking of FM News 101.1, the station is finally beginning its first public promotional campaign. Billboards are beginning to be rolled out across the Chicago area. Other promotional campaigns will be starting soon, too. After a nearly nine month "gestation period," where few outside of radio insiders knew of its formation, WIQI-FM is now coming to life in the eyes of the public. The station hopes to now begin to generate some ratings for itself with these campaigns.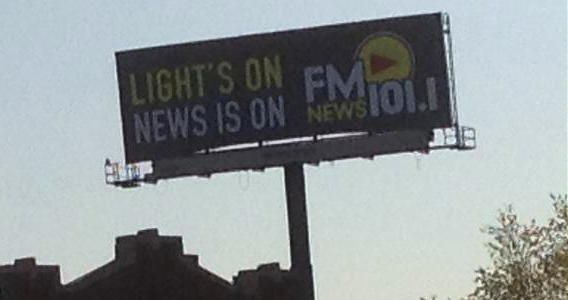 * * Former WKQX-FM evening & fill-in DJ and former host of CLTV/WGN-TV's Metromix, Tim Pogo has joined Hard Boiled Inc, the 9 year-old modern rock artist promotion company of Chris Stowers', based in Oak Park, IL. Hard Boiled's current clients include Brendan Benson, Foxy Shazam, and Sleigh Bells. Pogo still does occasional club DJ shows around Chicago, as well.
* * Another former WKQX-FM/Q101 DJ is also moving on to a new career. Former Q101 midday star Electra has decided to enroll with Loyola University Chicago's School of Continuing and Professional Studies. She enters the school's paralegal studies program in June.
* * Somebody wrote to CRM asking if that was indeed former WKQX-FM/Q101 host Erich "Mancow" Muller walking around his old stomping grounds at the WLUP-FM/WIQI-FM studios in the Merchandise Mart a few days ago. CRM has confirmed that... yes, it was indeed Mancow visiting there. However, the reason for his visit was not about him coming to work there. Before any rumors of a format flip or local radio personalities being fired starts up, the reason for his visit was unrelated to either Chicago radio station. No rumors or speculation is needed.
* * Congratulations to Sarah Jindra, who is finally getting married this weekend after a long engagement. Jindra is best known as a traffic reporter for NAVTEQ on WBEZ-FM and weekend/fill-in traffic reporter for WMAQ-TV, as well as the owner/operator of the uplifting news website
InspireMe Chicago
.
* * Former WLS-AM/WIND-AM host and former news reporter/anchor for WLS-AM/WMAQ-AM Cisco Cotto is keeping very busy since his forced exit from WLS-AM
last July
. Cotto is the Pastor of the Village Church of Oak Park, a new church he is in the process of bringing to his suburban home town, as well as being a frequent fill-in host on WMBI-FM/Moody Radio Chicago, most often as host of the station's morning show. Cisco Cotto's newest adventure is that of co-host on the Total Living Network (TLN) show, "Marriage: For Better For Worse." Beginning in this new role last week, Cotto is the show host, while show's creator, Dr. Robert Moeller, is the marriage expert, handing out advice to viewers and callers. The TLN program can be seen locally on Comcast Cable Channel 138 each Monday evening from 7:00pm-8:00pm. It can also be seen live (and soon on demand) on the TLN website at this link
HERE
.
* * WMAQ-TV/NBC 5's newest morning co-anchor Daniella Guzman will be the co-emcee for the Chicago Latino Network's 12th annual "Schmoozefest," Chicago's largest Latino professional networking event. She will be hosting alongside Chicago comedian Mike Oquendo. "Schmoozefest 2012" will on April 25th, beginning at 5:30pm at Moe's Cantina (155 W. Kinzie St., Chicago). Among the Chicago media special guests will be WMAQ-TV's Deborah Olivia Brown, TV host/producer DC Crenshaw, TV host/producer Jen Knoedl, and Univison's Diana Terry. More details can be found
HERE
.
* * Former WMAQ-TV weekend meteorologist Ginger Zee will be returning to Chicago this weekend. Zee is co-hosting the Chicago Red Dress Party 2012. The gala is an annual event for Chicago Red Dress Party, dedicated to creating awareness and visibility for the HIV/AIDS movement and raising funds for organizations that provide vital community services. Tickets and more information can be found
HERE
. On Sunday morning at around 6:00am, Ginger Zee will be standing outside of WLS-TV's State Street studios, delivering the weather reports for her new place of employment, ABC-TV's Good Morning America Weekend Edition.