Details

Published on Sunday, 06 May 2012 10:16
Tomorrow, Monday, May 7th, the Alternative Rock format will begun on 87.7 FM, which is now using the call letters of WKQX-LP. The change in format has to do with a change in operations at the station. The new operators, Merlin Media, LLC, removed the previous Smooth AC format at the end of April 29th, and temporarily simulcasted sister-station WIQI-FM/FM News 101.1 on 87.7. Tomorrow, the simulcast ends and the rock begins.
Venture Technologies Group, LLC, the owners of 87.7 FM/Channel 6 (then known as WLFM-LP) decided to take a cash offer from Chicago-based investment group GTCR, allowing the radio company that GTCR is primary owner of, Merlin Media, LLC, to take control of the radio station via a Limited Marketing Agreement
in late April
. Merlin Media is now in full control of all programming and advertising for the radio/TV station.
The returning of Alternative Rock to the Chicago airwaves is seen as a way for Merlin Media to appease the many upset fans who lost that format when FM News 101.1 took over on 101.1 FM, displacing the Alternative rocker Q101. It also will allow them to sell package advertising, combining sister-station classic rocker WLUP-FM/97.9 The Loop with the new format on 87.7 FM.
According to Merlin Media, the new station will be branded as Q87.7, which again connects it to its Q101 past. Unlike Smooth 87.7, which worked out of small studios in the northern suburbs, Q87.7 will be coming from inside the Merchandise Mart, where WLUP-FM and WIQI-FM are located.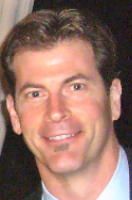 In related news, Merlin Media has brought in a new boss to oversee both of the company's local rock stations. Jim Richards is the new Operations Manager for WLUP-FM and WKQX-LP. Richards is a longtime radio programmer, who has spent almost his entire career working for Randy Michaels. He had been a Program Director for Michaels' Jacor Broadcasting in Cincinnati since the early 1990s, working his way up to an upper-level, national programming position with the company. After Michaels merged Jacor with Clear Channel and became the head of that company, Richards continued as a top OM/PD for Clear Channel and then became a Regional Vice-President of Programming. He later followed Randy Michaels over to Chicago's Tribune Company, where, like many of Michaels' radio cronies, he was given a job within Tribune Interactive -- first as a "Product Manager" and then soon after given the title of Vice-President of Content. He was pushed out from Tribune Interactive, along with many other of Michaels' hires in November 2010, right after Michaels himself was forced out from his position as Tribune Company CEO in October 2010. Last year, he worked for a company not run by Randy Michaels, when he became Program Director at KWJZ-FM/KLCK-FM/Click 98.9, an Alternative/Hot AC hybrid format in Seattle, WA. He was hired in February 2011, but fired by the end of November 2011, for reasons unknown publicly.
After a few months not working, Richards now rejoins Randy Michaels here in Chicago. In his new role of Operations Manager for WLUP-FM and WKQX-LP, he displaces WLUP-FM Operations Director PJ Kling, who remains with Merlin Media in Chicago, but will work in other capacities. Kling, another longtime employee of Randy Michaels', had been WLUP-FM's OM since
July of last year
, despite having never been an OM before, or ever working in Chicago radio before, or even in Rock-formatted radio.
Even though there were rumors that former WLUP-FM/WKQX-FM General Manager Marv Nyren would be part of the new Alternative station (rumors supposedly started by Nyren himself), he will have nothing at all to do with Q87.7 and is not currently joining Merlin Media in any role.
The new alt-rock Q87.7 will be able to be heard over the airwaves on 87.7 FM, on analog television sets on channel 6, on digital TV channel 61.2, and on local cable television on Comcast/Xfinity channel 877. A new website is expected to go live tomorrow with streaming capabilities, as well.
(Note: This article will be updated tomorrow with additional station and website information.)
UPDATE: The new Alternative station on 87.7 FM launched ahead of schedule this evening. On top of that, another station flipped to Alternative about one hour before WKQX-LP did. All of the details can be found HERE.