Details

Published on Monday, 16 July 2012 10:05
Cumulus Media, owner of Chicago's WLS-AM and WLS-FM, has made some major shuffles to its major management today. Two of those change have effects on the two Chicago WLS radio stations.
Before this month is out, Donna Baker will be moving to Chicago to take over as Cumulus Chicago Vice President & Market Manager. Since 2007, she has been a Vice President & Market Manager for Cumulus, most recently in Houston, TX. She began her career in radio management back in 1989 in her native Missouri, with Sunburst Media. When that company was taken over by Clear Channel in 2000, she stayed on for another seven years until joining Cumulus.
Baker has earned numerous industry accolades in recent years, including Radio Ink Magazine's Market Manager of the Year, and being included in such lists as Business Journal's "40 Under 40," "Outstanding Women in Business," "Woman of Distinction in Business," and "The Most Influential Women in Radio."
In today's announcement, Donna Baker said: "It's an understatement to say this is an honor and privilege to lead WLS, and I appreciate the opportunity. It's incredibly special. Being home in the Midwest close to family is the icing on that beautiful cake."
With Donna Baker moving to Chicago, this brings a swift end to the rule of Dave Crowl, who
took over oversight
of the two Chicago Cumulus stations on April 10th, following the
forced exit
of WLS-AM/FM President and General Manager Michael Damsky at the end of March. Crowl remains with the company and retains his title of as Regional Vice President, overseeing radio & sales operations for all Midwest Cumulus stations, including major markets like Chicago and Cincinnati.
Cumulus Media is not painting this as a demotion for Growl, but a promotion, saying that he will now take on additional duties for the company in an expanding region. It is not yet known if Crowl will remain based out of Chicago, as he has been for the last three months.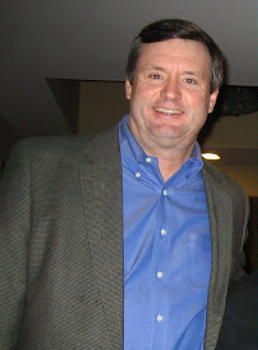 Since the exit of Michael Damsky and the arrival of Crowl, WLS-AM's ratings have tumbled sharply, while WLS-FM's ratings remain as strong as they were under Damsky. According to insiders, both stations have seen advertising revenue fall greatly since Damsky's departure and the stations have had difficulty retaining sales/account executives. The mood at the two stations is also said to be a lot less enjoyable than it once was.
Baker will be succeeded in Houston by Chuck Bortnick, who is currently the Northeast Regional Vice President for Cumulus. Once in Houston, his responsibilities will be to oversee that market, as well as a soon-to-be-created Cumulus southern region. He had worked in the Houston area in radio twice before.
Cumulus Chief Operating Officer Jon Pinch said today: "Chuck, Donna and Dave are top performers and well suited for their new responsibilities. We are fortunate to be able to continue to reward our top managers in the company and promote from within."