Details

Published on Wednesday, 17 February 2010 13:05
Catching up on some news with a new batch of News & Notes. Today we look at Kevin Trudeau's new troubles, Dom Mancuso's new jobs, Josh Mora's new job, Johnson Publishing's possible new boss, Bonnie Hunt new rally, and Will Clinger's new play.
* * Kevin Trudeau is heading off to the pokey. As mentioned
HERE
last week, Trudeau had angered a federal judge who is presiding over a civil lawsuit involving Trudeau, when the Chicago-based syndicated radio talk show host asked fans on his WJJG-AM show and on his website to send in emails to U.S. District Judge Robert Gettleman telling the judge that Truedeau had helped them. The judge was deluged hundreds or possibly even thousands (depending on various sources) of emails, clogging up his email account and his Blackberry phone. Gettleman claimed it was a security threat. The judge today sentenced Trudeau to 30 days in jail for contempt of court and to also has forced him to forfeit a $50,000 bond that he posted last week. Trudeau, who also had to surrender his passport, is to report to jail Thursday. Since Illinois jails are not known to have decent ISDN lines, it appears that "The Kevin Trudeau Show" will be airing "best of" shows for the next month.
* * Dominic "Dom" Mancuso, the Chicago TV veteran of almost two dozen years, has found new work. The Sinclair Broadcast Group has announced that Mancuso has been named the head of WZTV-TV (Fox), WUXP-TV (MyNetworkTV) and WNAB-TV (CW), all located in Nashville, TN. At WZTV and WUXP, he will be the General Manager. At WNAB, he will oversee sales and other non-programming related services. Mancuso has spent 18 years with the Tribune-owned WGN-TV until his Station Manager position was eliminated in 2005. A few months later, he joined the Fox-owned WFLD & WPWR. He was there until January 7th, 2009, when his position as Vice President of Programming & Promotions was eliminated. Mr. Mancuso was also a past Chairman of the Illinois Broadcasters Association. His new position with Sinclair in Nashville begins this week.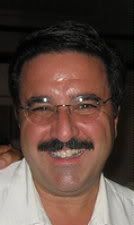 * * For just over five years, Josh Mora was a sports reporter & anchor for Comcast SportsNet Chicago. As of this past weekend, he is no longer part of CSN. He only gets a couple of weeks off, though. Starting March 1st, he is at his new administrative job as part of the Executive Development team at Full Sail University, just outside of Orlando, FL. His duties will include the developing of curriculum and strategic planning for the school. He also is a partner in Deep Dish Productions, a new entertainment company producing and developing content for television, film, music and new media. He continues to write for a pair of hockey-themed websites, as well.
* * Could the Chicago-based magazine publisher, Johnson Publishing, have a new owner with the same name soon? Bloomberg News revealed that former NBA great Earvin "Magic" Johnson is in talks to purchase the company that publishes Ebony and Jet magazines. The deal would also include the Johnson Publishing Company's vast photographic archive of pictures which documents African American life for almost half a century, as well as some real estate, including Johnson Publishing's Chicago headquarters on South Michigan Avenue. There is no definite agreement between the two sides at this time.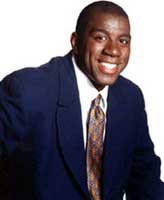 * * Many fans of "The Bonnie Hunt Show" are upset by by the recent announcement of the Chicagoan's talk show getting canceled. A new
website
has been set up for people to write letters & emails in protest and a
Facebook page
has been set up. Also, these angry protesters are putting together a rally to take place here in Chicago on March 20th outside of Wrigley Field. Rally organizers wants upset fans to show up wearing bright red lipstick, a blond wig and black glasses, along with signs demanding that Bonnie Hunt's show stay on the air. Yes. That should do the trick.
(Have any rallies EVER brought back a low-rated TV show?)
* * Will Clinger, the former host of WTTW's "Wild Chicago" and current start of a pair of NetFlix commercials, will be one of the stars of the play by Michael Frayn, "Noises Off." The play, described as a hilarious farce within a farce, will take place at the Theatre at the Center, 1040 Ridge Rd., Munster, IN, from Thursday, February 18 through Sunday, March 21. Tickets can be purchased at this link
HERE
.