Details

Published on Wednesday, 08 August 2012 16:48
It's another plus-sized News & Notes, with 15 (count 'em) Chicago media news items, including: possible major changes coming to WJMK-FM; a new host coming to WTMX-FM; time to vote at WLS-AM; a special broadcast marathon for WZSR-FM; two new podcasts from Jonathan Peletis; a new title & position for Don Clark; a new job for Charlie Meyerson; a new job also for Matt McClain; a perfect pitch for Ray Stevens; new tryouts for Ana Belaval & MJ Witt on WGN-AM; a new bride for Marc Silverman; a new hubby for Jen Patterson; a new city for Jeff Goldblatt; a new app for WGN-TV; and an appearance by Michael Essany. All of the many details are right here...
* * CBS Radio executives in New York are secretly ramping up plans to have a great majority of their AM radio stations nationwide moved to or simulcast on the FM band. In Chicago, WBBM-AM is already simulcast on WCFS-FM, but the results have not been what CBS Radio had hoped for, with ratings lowering and revenue not increasing thanks to the move. Would CBS Radio be willing to try something with WSCR-AM, even with WBBM-AM's lackluster results? That is now a very strong possibility. WJMK-FM looks to be the probable new home for a WSCR-AM simulcast. With 104.3 K-Hits not doing as well as hoped either, CBS corporate executives could be looking to expand 670 The Score's growing popularity with Men 25-54. It could also allow CBS Radio Chicago to air programming in Chicago from the new "CBS Sports Radio Network," which begins airing new shows after the first of next year, without displacing any of its popular local hosts. That would mean not doing a full simulcast, but instead having two closely-related sister-stations. White Sox broadcasts could air on both AM & FM, something Sox owner Jerry Reinsdorf has long desired. The fall is the busiest time of the year for sports and sports talk radio. Look for a firm decision to be made by the New York executives (the Chicago management has little say in the matter) in the coming weeks. From the sound of things, fans of 104.3 K-Hits may want to enjoy the station now while they still have it...
* * Ever since WTMX-FM was forced to abruptly part ways with nighttime host Erin Carman (as first reported
HERE
), Hubbard Broadcasting has been searching for a new voice to take over the 7:00pm-Midnight shift on the station. Earlier today, they hired that new voice. Effective later this month, Finnegan takes over as 101.9 The Mix's new evening DJ, which will include running the all-request U-Mix-It show. Since February 2008, Finnegan has been a part-timer with WKSC-FM/103.5 Kiss FM, as well as doing weekend voice tracking for a handful of other Clear Channel-owned stations, including the St. Louis and Jacksonville markets. At only 23 years old, Finnegan will be the youngest host on the station, whose target demographic is ages 25-54.
* * The judges in the WLS-AM/89 WLS contest called
"The Next 89 WLS Talk Star"
have made their choices and the 10 semi-finalists have been selected. Fans can listen to the entries and vote for their favorites at this link
HERE
before August 17th. The five people with the highest votes move on to the finals. The winner of the contest gains a two hour show on WLS-AM and other prizes.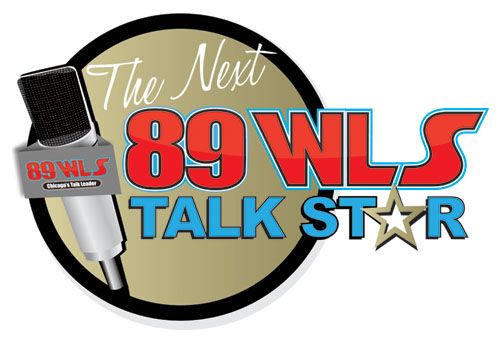 * * Speaking of radio stars... WZSR-FM/Star 105.5 in Crystal Lake is doing its part to raise awareness and donations to help fight against domestic violence in McHenry County. Starting Friday, Star 105.5 will be broadcasting live for 36 straight hours from the Sam's Club in Crystal Lake, located at 5670 Northwest Hwy., just off of Route 14. This will happen from Friday at 5:00am until Saturday at 6:00pm. This is all being done to help
Turning Point
, an agency dedicated to helping stop domestic violence against women and children within McHenry County. The on-air event, called "Take a Stand for Turning Point," will have all of the Star 105.5 personalities, a cookout, kids games, prizes, a giant outdoor movie where Disney/Pixar's "The Incredibles" will be shown, and more. There will also be live music from Serendipity (Friday @ Noon), 7th Heaven (Saturday @ Noon), and Josh Scholl (Saturday @ 5:00pm). Those interested in helping the cause can donate at the 36 hour live remote or online at this link
HERE
.
* * Jonathan Peletis is the Interactive Director for WZSR-FM/Star 105.5. He also is part of a pair of new local podcasts: "
The Jonny P Show
," a semi-regular podcast featuring interesting interviews, and "
The Shoot Radio Show
," a professional wrestling podcast. The new shows can be heard at the links provided. Links can also be found on the
CRM Podcast Page
.
* * As of this week, Don Clark has been promoted to National Director of Career Services for The Illinois Center for Broadcasting. Most will remember Don Clark as the former Program Director and morning show host on northwest Indiana's WZVN-FM/Z107.1. He now enjoys the much less stressful and more fulling job of helping ICB graduates find work in the media industry.
* * Chicago radio news veteran (WXRT-FM, WNUA-FM, WGN-AM, WIQI-FM, others) Charlie Meyerson is still seeking his next radio news job since the
sudden demise of FM News 101.1
, but in the meantime, he has been hired by Roosevelt University as an instructor. Meyerson will use his many years of experience as a reporter, writer, web producer, news director and broadcaster to help shape the minds of Roosevelt University Communication & Journalism students. He begins with this fall's semester.
* * Another former FM News 101.1 staffer has found new work, as well. Anchor/reporter Matt McClain is moving back down to Tampa, FL, where he worked previously. Starting this coming Monday, he will be the newest anchor/reporter with WFLA-AM.
* * This Friday night at U.S. Cellular Field, it will be "Country Night." Ramblin' Ray Stevens, co-host of WUSN-FM/US99.5's morning show, will be throwing out the ceremonial first pitch that evening at the start of the Chicago White Sox game. Country singer Greg Bates will perform a pre-game concert. Those who would like to attend can get more information and discounted tickets at this link
HERE
.
* * For those who have been clamoring for more female voices on the radio, tune in to WGN-AM this Saturday night. From 7:00pm-10:00pm, WGN-TV's Ana Belaval will be doing a live solo show. That will be immediately followed by MJ Witt, who will be doing another solo fill-in on the station. Witt will be on the air on AM 720 live from 10:00pm-1:00am. WGN-AM's usual host at that time, Nick Digilio, has Saturday night off. (Digilio is resting up, as he will be filling in for Bill Leff's overnight shift again next week.)
* * Congratulations to WMVP-AM/ESPN 1000's Marc Silverman. This past weekend, he married his longtime girlfriend Allie. The happy couple are now enjoying their honeymoon, but "Silvy" will be back behind the microphone in plenty of time before the football season officially starts.
* * Congratulations to former Mike North/WSCR-AM/CSN producer Jen Patterson! This past weekend, the longtime Chicago media personality, who now lives in Arizona, married to her boyfriend, former Chicago Blackhawks player, Nick Boynton.
* * Former WFLD-TV news anchor Jeff Goldblatt is packing up his north suburban home and moving far south. This week, he was named as the new lead news anchor for KENS-TV, a CBS affiliate in San Antonio, TX. He will be anchoring weeknight newscasts at 5:00pm, 6:00pm, and 10:00pm. Goldblatt has worked out of the Chicago market for over a dozen years. In addition to his two years anchoring at WFLD-TV (2008-2010), Goldblatt spent nine years as a Fox News Channel correspondent, based out of Chicago. For the last two years, he has worked as a reporter and fill-in news anchor on a freelance basis for WMAQ-TV. Jeff Goldblatt starts his new job this coming Monday evening.
* * WGN-TV is launching yet another new app for its fan's smart phones. The "WGNTV AR" app uses Aurasma technology, allowing printed material to seemingly come to life in 3D or video form. Those who have the app can then scan WGN-TV advertisements in tomorrow's Chicago Tribune or RedEye and see these ads turn to video via the app's "augmented reality platform." The "WGNTV AR" app is available now in the Google Play store for Android phones and the iTunes store for Apple phones.
* * Michael Essany will be on the WGN Midday News tomorrow (Thursday) to talk about his upcoming new local television talk show "
Seven On Ridge
." After that, he will also be recording an interview with WGN-TV's chief meteorologist Tom Skilling for Essany's new show, which premieres next month on WJYS-TV.