Details

Published on Friday, 28 September 2012 16:05
Jan Jeffries, Senior Vice President of Programming and WLS-FM Program Director, today revealed the new line-up plans for 94.7 WLS-FM. October 1st will see the return of two WLS favorites from the past, a new timeslot for another favorite, and the removal of a voice-tracked shift.
The changes began yesterday morning with the surprising
removal of WLS-FM's morning show host, Dave Fogel
. This led to talk of more major changes coming to Chicago's oldies station.
As
first mentioned on this website yesterday
, WLS-FM's Jan Jeffries had been looking at bringing back to the station two names from the WLS-AM Musicradio days: Fred Winston and Brant Miller. That was all made official today.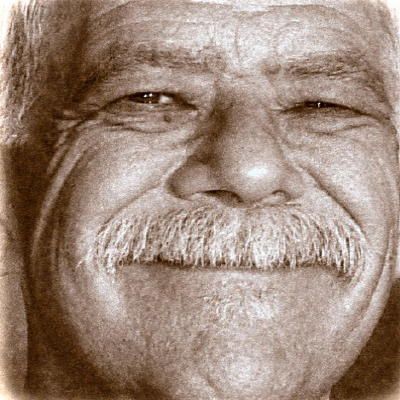 Fred Winston is a Chicago radio legend, who began his career on Chicago radio at WLS-AM in 1971. He has not worked full-time in local radio since 2005, when WJMK-FM flipped from oldies to a jockless classic hits format called "Jack FM." (Winston continued on for one more year as a DJ for the station, but his work was only broadcast on little-heard HD Radio.)
Fred Winston had been doing fill-in work on WLS-FM for the last few weekends. His worked there pleased fans and management alike, leading to this new full-time weekday role.
Brant Miller returns to the station that released him almost three years ago. This will in fact be his third time as a DJ on WLS-FM. In addition being heard on WLS-AM in the late 1970s through the mid-1980s, Miller was also heard on WLS-FM in the mid to late 1980s. In 2008, he returned to the station as its new morning show host (when the station still had the call letters WZZN-FM), where he stayed until his exit in January 2010. He most recently was heard on the radio delivering morning weather reports on WIQI-FM/FM News 101.1, until that station flipped formats last July.
Fans of Brant Miller's television work need not worry. He will continue to works as WMAQ-TV's Chief Meteorologist, in addition to his returning role as a radio DJ.
Despite being the highest-rated DJ on the station by far, Scott Shannon will now be exiting WLS-FM's middays. He had been voice-tracking the show from his home in New York, often specifically recording segments exclusively for the Chicago audience. Shannon is the creator and host of the True Oldies Channel, which is syndicated nationally by Cumulus Media, the same corporate owner of WLS-FM. His national T.O.C. programming was still played on WLS-FM during the off-peak hours, well past midnight and on weekends when no local DJ was on the air.
Replacing Shannon in middays will be Greg Brown, who has been with WLS-FM since 2007, primarily hosting the afternoon drive shift. Brown, a longtime Chicago radio veteran and WLS-FM's unsung hero, will now take over the #1 daypart on the station.
To help readers keep up with all of the additions, subtractions, rearranging, and changes, here is the new line-up for 94.7WLS-FM, which takes effect this coming Monday, October 1st...
5:00am-10:00am - Brant Miller w/ Marti Jones
10:00am-2:30pm - Greg Brown
2:30pm-6:00pm - Fred Winston
6:00pm-11:00pm - John Landecker
11:00pm-2:00am - Dick Biondi
Unfortunately, rumors of some possible altering of the DJ time shifts to allow WLS-FM's living legend Dick Biondi to be heard earlier in the evening did not materialize. He remains on the air very late at night, long after many of his longtime fans can listen to him.
In the most recent Arbitron radio ratings (August period), for Person 12+, WLS-FM was tied at #5 with 4.3 share and a cume of 1,486,900.
UPDATE: WLS-FM, which has been branding itself as "The Greatest Hits - 94.7 WLS," has recently been calling itself on the air as "The Greatest Classic Hits -- 94.7 WLS-FM." The programming theme for the station this weekend is "The Greatest Classic Hits of All Time Weekend." Once that weekend ends, new branding & imaging will begin. Starting on Monday, along with the new lineup, the station's new branding will become "Chicago's Classic Hits -- 94.7 WLS."