Details

Published on Friday, 12 October 2012 18:00
This weekend's News & Notes features a whopping 17 local media news stories, including: WJMK-FM adding more older songs for a weekend or more; WGN-AM helps needy kids; Orion Samuelson pens his autobiography; Nina Chantele helps empower young girls; WGCI-FM announces an autumn concert; WBBM-FM announces a winter concert; Steve Stone announces he's staying; CSN Chicago to talk with Da' May'r; WLS-TV expands its Sunday mornings; WCKG-AM is unhappy with Michael Savage; WERV-FM raises money for a cancer charity; Joe Cicero also raising money and maybe changing his hair for charity; Steve Touhy finds new work; Mike North has a new website venture; a new Chicago-based Internet radio football talk show debuts; and the sad deaths of Chicago sportswriters Bill Jauss and Joe Rein. All of the many details are just below.
* * Fans upset by
recent removal
of most oldies from WLS-FM, need only tune their radio to WJMK-FM/104.3 K-Hits this weekend. As of this morning, K-Hits is having a "K-Hits Hall of Fame - Top 40 Artists of the 60's, 70's & 80's Countdown" weekend. The top 40 artists of each of those three decades, based loosely on sales & airplay, will be played often all day Friday, Saturday and Sunday. The list of artists being played can be viewed
HERE
. The weekend playlist will further differentiate WJMK-FM from that of WLS-FM and be more appealing to the fans of WLS-FM who have been searching for older rock & pop songs that aren't just classic rock. Is this weekend's special a sign of things to come for K-Hits' playlist...? A last ditch effort to change the station's fate perhaps?
* * Tomorrow, Saturday October 13th, WGN-AM and Chicago Blackhawks Charities will team up to host a special toy drive for the Marine Toys for Tots Foundation. A PODS container will be placed at Pioneer Court plaza on Michigan Avenue, just outside of the WGN Radio Showcase Studio, from Noon- 2:00pm. Everybody is encouraged to drop off a new, unwrapped toy to be distributed in December as Christmas presents for some needy children. The first 200 fans that donate a new, unwrapped toy will get to meet and obtain an autograph from Bobby Hull, the Hockey Hall of Famer and Chicago Blackhawks Ambassador.
* * Orion Samuelson is WGN-AM's over 52 year veteran and one its most recognizable voices, best known for his farm & business reports. Next month, the National Radio Hall of Famer with the nickname of "Big O" will release his autobiography, entitled, "You Can't Dream Big Enough." The 416 page hardcover book looks at Samuelson's entire life, including his career of 60+ years in broadcasting.
"You Can't Dream Big Enough"
will be released by Chicago-based Bantry Bay Publishing on November 1st. Pre-orders are being taken now.
* * This Sunday, Chicago media star Nina Chantele (WGCI-FM, WKSC-FM, WLS-TV) will serve as the emcee for a special mother/daughter inspirational and empowerment event taking place at the Donald E. Stevens Convention Center in Rosemont. iGlow (Inspire Girls to Lead Our World) will be holding a fundraiser called the "Pink Pearls & Pretty Dresses: Girls' Empowerment Brunch," starting at Noon. Nina Chantele will welcome to the stage Olympic Champion Gabrielle Douglas and her mother, Natalie Hawkins. More information on this event can be found
HERE
.
* * WGCI-FM has announced most of the line-up for its 13th annual Big Jam concert taking place on Friday, November 16th at 7:00pm at the Allstate Arena in Rosemont. The artists include: Rick Ross, Fat Joe, Keyshia Cole, Kelly Rowland, and Future. Other acts will be named later. Tickets go on sale to the general public tomorrow at Noon via Ticketmaster at this link
HERE
. Prices for each ticket, including the hefty Ticketmaster fees, range from $68.65 to $166.00.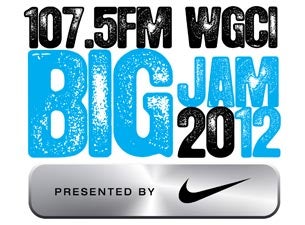 * * WBBM-FM/B96 today announced its full line-up for its annual holiday concert, B96's Jingle Bash. The show will take place on December 15th at 5:00pm at the Allstate Arena in Rosemont. The artists performing are Justin Bieber, Pitbull, Carly Rae Jepsen, Psy, Afrojack, Calvin Harris, and Austin Mahone. Tickets will not go on sale to the public until October 26th via Ticketmaster.
* * Earlier this week, Chicago White Sox television announcer Steve Stone stopped the rumors and speculation that he was looking to leave the Sox broadcast booth. In an interview Tuesday morning with WSCR-AM's Mully & Hanley, Stone said that he absolutely plans on honoring his contract and being part of the television broadcasts for a long time to come. Stone clearly said "I will be back... It's 100 percent." The full interview can be heard
HERE
.
* * Comcast SportsNet Chicago will have a special edition of its monthly interview show "Inside Look" this weekend, as host David Kaplan will interview former Chicago Mayor Richard M. Daley. In it, the former Mayor discusses his unending love for the Chicago White Sox, his strong feelings that Chicago deserves a second NFL franchise, the loss of the 2016 Olympic bid for Chicago, and how he is handling retirement after running the City for 22 years. The "Inside Look" with Mayor Daley will have its debut airing this Sunday night, October 14th, at 7:30pm. For those who miss it, Comcast SportsNet Chicago will re-air the program at various times over the next month.
* * WLS-TV/ABC 7 Chicago has announced that beginning November 11th, the station will be expanding its Sunday morning newscasts by 30 minutes. With this expansion, WLS-TV will now have a total of three hours of Sunday morning news, with one hour beginning at 6:00am and two more hours beginning at 8:00am. The anchor team will remain the same with news anchors Ben Bradley & Stacey Baca, along with meteorologist Phil Schwarz.
* * At the end of September, syndicated radio talk show host Michael Savage won a lengthy court battle against his show's syndicator, TRN. Exiting TRN, Savage left all of the national radio stations he was heard on, promising to take a long time off and claiming he "will not be heard on the radio for some time." This forced all of the nearly 400 radio stations nationwide that carried his show to suddenly find a replacement. There was no advanced warning that this end of his show was coming, which placed these stations in a tough predicament, most of which had to sign agreements with syndicators of other shows or quickly use local replacements. Earlier this week, less that two weeks after his previous announcement, Michael Savage is announcing that he misses radio and wants to return quickly saying "I've got to get back before these debates are over..." Matt Dubiel, the General Manager of WCKG-AM, the Chicagoland radio home of Savage's TRN show, posted "An Open Letter to Michael Savage" on its website this week, addressing the talk show host. In it, Dubiel takes Savage to task for his abrupt departure, and also addresses other issues, such as Savage's constant hawking of his own books, his only doing two hours of his three hour show, and much more. The WCKG-AM open letter to Michael Savage can be read at this link
HERE
.
* * WERV-FM/95.9 The River is taking part in the Fox Valley Making Strides Against Breast Cancer Walk, which takes place this Sunday, October 14th, to help raise funds for the American Cancer Society. There is still time for fans to join up with the River team and/or donate to their fundraising drive. Details can be found
HERE
.
* * WZSR-FM/Star 105.5's morning show host Joe Cicero may be dying his hair pink. No... he's not attempting to be the next pop music starlet... He is attempting to raise $5,000 for the Family Health Partnership Clinic by getting donors to sponsor his first ever 5k run. He will do this as part of the 12th annual Care 4 Breast Cancer 5K Run/Walk, taking place on October 21st in Woodstock. If he should reach his goal of $5,000 in donations, his black hair will be dyed bright pink. Not only that, but co-worker Tina Bree, who is also joining him in the 5k run, will dye her hair pink. Somehow, Cicero was even able to get Star 105.5 General Manager Jack Taddeo to agree to dye
his
hair pink if the goal is reached, as well! As of today, Cicero is up to just over $2,700 in donations, with a little over a week to go. Those who would like to contribute to Cicero's campaign, which will benefit a local organization that helps women of McHenry County gain access to breast cancer screenings and mammograms, visit this page
HERE
. Joe Cicero lost his own mother to breast cancer a few years ago, so the cause is understandably near and dear to his heart.
* * Steve Touhy, who for many years was morning show host for WYKT-FM and Operations Manager for the STARadio Kankakee cluster, has a new job. Starting Monday, he will be the afternoon host on Classic Rock WLQI-FM in Rensselaer, IN, working the 3:00pm-6:00pm shift. Touhy was
most recently
the Operations Manager and General Sales Manager for WKIF-FM, but was forced out with the rest of the employees earlier this summer when the
station was sold
. In his career, Touhy has also worked at WJMK-FM, WEEF-AM, WJJG-AM, WONX-AM, WCMY-AM, WRKX-FM, WKAN-FM, and elsewhere.
* * Former Chicago radio host Mike North has a new web venture. He has joined up with the website
Wagerocity.com
(pronounced like "ferocity"), a new gambling site. In it, North gets to do videos, giving out betting tips as a couple of his characters: "The Bookie Priest" and "Billy Dementia." The website, still in its Beta testing stage, offers free and paid memberships (although the paid ones are currently free, while the site is still in beta mode). This is the second web-based gambling website that Mike North has been involved with, after he started up the short-lived DontFadeMe.com in 2008.
* * SRN Broadcasting, Dave Rusch Media, and Zecom Radio have teamed up to deliver a new Internet radio football talk show, entitled "The Black and Blue Football Review." The show features Len Ackerman and Dave Rusch formerly of the "Bears-Packers Showdown" together with Marty Zivin and Steve Leventhal, plus special contributors. The men will talk football, focusing on the teams of the NFL's NFC North division: Chicago Bears, Detroit Lions, Green Bay Packers, and Minnesota Vikings. The program is available through the TuneIn Radio app via AudioTracks Syndication, each Saturday and Sunday at 9:00am. It can also be heard Sundays on Zecom Radio's
GEMZ
channel at 9:00am and Zecom Radio's
The Choice
channel at 11:00am, as well as on demand on InternetFM.com at this link
HERE
.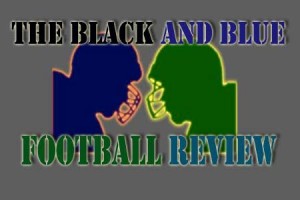 * * Veteran Chicago sports writer Bill Jauss passed away this week at the age of 81. Jauss was a sports journalist for 50 years, with 37 of those years with the Chicago Tribune, and many years at the Daily News before that. He also was one of the popular panelists on the "Sportswriters on TV" local television program, which famously helped pave the way for sports talk radio in Chicago. The Chicago Tribune's Fred Mitchell wrote an incredible piece on Jauss, which includes numerous remembrances for Jauss from many of his former co-workers. Mitchell's article can be read
HERE
.
* * A friend and former colleague of Bill Jauss', longtime Chicago sports writer and editor Joe Rein passed away this week at the age of 99. Rein's 49 year newspaper career was spent with the Daily News and the Chicago Sun-Times.