Details

Published on Thursday, 06 December 2012 20:04
Tonight's News & Notes has 10 local media stories, including: Merlin Media denies it's going away; Clear Channel sends away numerous employees; US99.5 raises near-record donations; The Drive wants to be on your wall; John Williams gets interviewed; SportsCorner celebrates an anniversary; Chicago Tribune is back with Journatic; Chicago Sun-Times is back with its paywall; Roger Ebert is back in the hospital; Stephanie Zimmermann exits the Sun-Times; and the sad passing of Lynn Van Matre. All of the details can be read below.
* *
Earlier this week
, this website gave out the information that Cumulus was close to a deal with GTCR for the purchase of WLUP-FM and WIQI-FM. The information came from two separate people with deep connections to Cumulus Media, CBS Radio and the company's supposed plans for 101.1 FM. Today, an upper executive within Merlin Media wholeheartedly denies that story to CRM. He claims the stations are not for sale, and more than that, Cumulus is not in talks to purchase the stations. Additionally, an upper executive with GTCR, the investment company behind Merlin Media, reiterates that Merlin Media's Chicago stations are not for sale.
* * As being well documented by
AllAccess.com today
, Clear Channel Media + Entertainment has been doing yet another of its seeming semi-annual wave of layoffs and cutbacks in its radio division. Nationwide, dozens, perhaps hundreds of Clear Channel employees have been released. Most major markets released around ten people each. It is still too soon to know the full impact that the mass firings have had in Chicago cluster of radio stations. So far, the known local employees fired just before Christmas include: Marketing and Promotions Manager Angie Zdanowski, WVAZ-FM host Glenn Cosby, and WGRB-AM/WVAZ-FM host Effie Rolfe. The release of Rolfe is the most shocking, as she was also the Assistant Program Director and Music Director for WGRB-AM, as well as hosting a nationally syndicated show for Clear Channel.
* * This week, WUSN-FM/US99.5 held its
22nd Annual Country Cares for St. Jude Kids Radiothon
. By the time it ended at 7:00pm tonight, the station had raised an impressive $1,016,239 for the St. Jude Children's Research Hospital. That is the second highest amount the station has ever raised, falling just barely below last year's amount of $1,018,895. In the 22 years US99.5 has been doing these annual radiothons, it has raised over $20.5 million dollars. Donations can still be made at this link
HERE
.
* * WDRV-FM/WWDV-FM/The Drive is doing it once again. They have released their annual calendar for fans. This year, the calendar features rock art posters from the classic rock memorabilia online store Wolfgang's Vault, including artwork of such artists as The Who, The Eagles, Eric Clapton, Santana, Pink Floyd and Van Halen. "The Drive's 2013 Timeless Rock Calendar" can be picked up at any Chicagoland Merlin 200,000 Miles Shops, while supplies last. The calendars are free, but The Drive asks that those picking one up help the Snug Hugs for Kids program by donating new or like new coats, hats, scarves and mittens at the dropboxes located within the Merlin's locations.
* * For the last few years, Mark Bazer has made a big name for himself as the intelligent & witty host of "The Interview Show," a David Letterman/Dick Cavett-like live talk show with multiple guests, which he hosts near the start of every month at The Hideout (1354 W. Wabansia, Chicago). One of this month's guests will be WGN-AM's John Williams, giving one of his final interviews before leaving Chicago radio later this month. "The Interview Show" will happen at 6:30pm Friday night. Tickets at the door are only $8.00. More information can be found
HERE
.
* * One week from Saturday, on December 15th, Rusty Silber and Pat Cameron's weekly show "SportsCorner" will be celebrating five years on WRLR 98.3 FM in north suburban Round Lake. "SportsCorner," which covers both local and national sports, airs from 8:00am-10:00am each Saturday morning on 98.3 FM and at
WRLR.FM
(for those not in the limited range of WRLR's transmitter). Prior to joining WRLR, the show was heard on WKRS-AM in Waukegan and online.
* * As reported by Lynne Marek on the Crain's Chicago Business website
today
, the Chicago Tribune is back to using Journatic to produce content for its TribLocal editions. The Tribune suspended using Journatic's services in July after numerous issues with the company were brought to light. First, Journatic was found to have been using writers from the Philippines for some real estate stories, but then assigning fake, Anglo-American names to the bylines. Then it was found out that the company had been using the fake bylines for articles other than real estate ones and been questioned about it by other companies in the past. In July, it was revealed that a Journatic story featured in TribLocal's Deerfield edition contained words that were allegedly both plagiarized and fabricated. However, the Chicago Tribune is a major investor in Journatic, having given an undisclosed amount to the the company this spring. Journatic, LLC is also headquartered within Tribune Tower. On top of all that, the Tribune Company laid off numerous employees to instead use Journatic's cheaper services for the TribLocal newspapers. It was just a matter of time before the suspension was lifted. In a statement today, the Chicago Tribune said: "New quality control measures put in place by Journatic and Tribune will help us provide readers with complete and accurate community news and information through TribLocal."
* * The Chicago Sun-Times' paywall, which quietly went down recently, allowing visitors free access to all columns and features, is back up this month. After viewing 20 pages in a 30 day period (not counting home pages, Roger Ebert's sub-site, and a few other exceptions), a window will appear over the article asking the visitor to pay for a digital subscription. The costs are $1.99 per month for print subscribers, $6.99 per month for non-print subscribers, or an annual digital subscription rate of $77.87.
* * Chicago Sun-Times film critic Roger Ebert is currently in the hospital. After feeling great pain in his leg, doctors found that he had a fractured hip bone. No surgery will be needed, however. Ebert is in good spirits and happily sending out messages on Twitter. He hopes to be back reviewing movies in a week or so.
* * On Tuesday morning, Stephanie Zimmermann resigned as a columnist from the Chicago Sun-Times. Later that day, ABC News' website revealed why. Zimmermann will be joining ABC News as a reporter/producer for ABC News Chief Investigative Correspondent Brian Ross. She will helping to develop ideas for the new primetime version of the "Nightline" program, which ABC-TV is launching next year. Additionally, Zimmermann will be creating and writing a new consumer column for the ABC News' website's Investigative page,
The Blotter
. She begins in her new role on Monday, December 17th and will remain based in Chicago. Stephanie Zimmermann has been with the Chicago Sun-Times since January 1996. Her consumer reports column "The Fixer" appeared three times a week in the Sun-Times and its many suburban newspapers. Prior to her years with the Sun-Times, she also worked at the Chicago Tribune, the Daily Herald, and the Daily Journal (Wheaton), among others.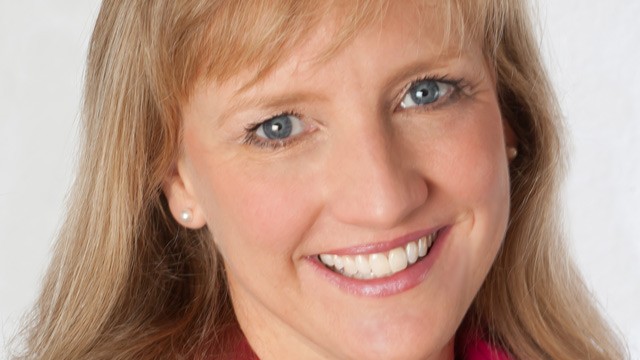 * * Sadly, former Chicago Tribune rock & pop music critic Lynn Van Matre passed away last month at the age of 67 from cancer. She had been with the Chicago Tribune from 1967-2004. For 19 of those years (1969-1988), she had been the trailblazing, full-time music columnist/critic for the newspaper. In 1988, Lynn Van Matre wished to cover more subjects that just music, so Greg Kot did some pop/rock reviews and writing for the Tribune, taking over the role full-time in 1990 -- a role he still holds today. Van Matre then became a reporter, largely covering stories from the western suburbs until she retired from the Chicago Tribune in 2004. Since 2006, she had been the Editor of Blue Cross Blue Shield of Illinois' "LifeTimes" magazine. She is survived by her husband, former Tribune Arts section Editor Tom Popson.