Details

Published on Wednesday, 19 December 2012 18:28
Tonight's News & Notes features a dozen media news items, including: Jerome Ludwig exits The Reader; Angi Taylor collects toys; Trish Biondo stays with US99.5; i101 finally gets a website; WGN-TV & WGN-AM get new websites; WGN-TV collects a LOT of toys; Me-TV & Me-Too return to AT&T Uverse; Gabe Salgado gets a promotion; Catherine Johns talks on the 'net; Nielsen buys Arbitron; and the sad passing of two men, too young: Mark Kiesling and Bill Gutman. All of the details are just below...
* * Jerome Ludwig, who has worked for the Chicago Reader since 1998, most recently as its Managing Editor, will be voluntarily exiting the weekly newspaper on Friday. Long a fan of Chicago's literary community, Ludwig instead is looking to open up a used book store in town. The Reader's Michael Miner wrote a terrific farewell blog to the departing Jerome Ludwig today, which can be read
HERE
.
* * WKSC-FM/103.5 Kiss FM morning show co-host Angi Taylor will be hosting a special toy drive for the new Ann & Robert H. Lurie Children's Hospital of Chicago. Joining Angi Taylor will be for Chicago Bears Pro Bowler Jerry Azumah, with music provided by DJ Dante "The Don" Deiana. The toy drive will take place the new John Barleycorn in River North (149 W. Kinzie St., Chicago) from 6:00pm-9:00pm Thursday night. Attendees are asked to dress properly and donate a new, unwrapped toy for entry. (Cash donations at the door also accepted.)
* * As first reported here on
November 2nd
, WUSN-FM/US99.5 was looking to make a change in its longstanding line up at the end of this year. That change had to do with exercising an option to end the contract of midday host Trish Biondo at the end of this month, due to management's wishes that she do her show live & local from the US99.5 studios and connect better with fans & advertisers, as opposed to only being in the studios 2-3 days per week, which she has been. CBS Radio placed ads for a new Country DJ for the station and was very close to naming a new host and a re-arranged line-up. Instead, Biondo and CBS Radio came to an agreement on Tuesday afternoon and the station agreed to pick up the option to her contract, keeping her on the US99.5 airwaves up through the end of 2013. Biondo has been with WUSN-FM for nearly 27 years. She originally
signed her current contract
at the end of 2010.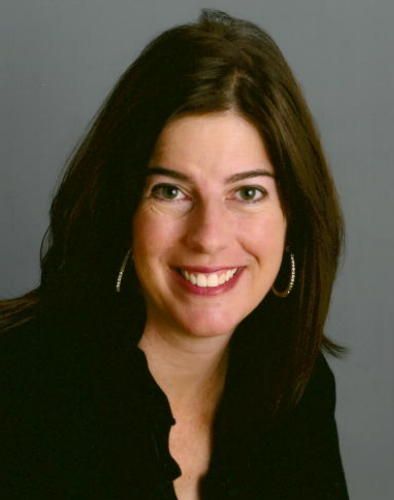 * * After five months without one, Merlin Media finally got around to creating a
website
last week for WIQI-FM/i101, the AC station they
launched
on the morning of July 17th. The new website follows the same basic WordPress template as Merlin Media's corporate site, the Q87.7 site, and the former WRXP-FM (New York) site.
* * Speaking of new websites,
WGN-TV
and
WGN-AM
both unveiled their newly redesigned websites today. Both are very unique, in that the homepage is now made up mostly of images and tiles to be clicked upon, not text. Longtime users of the previous sites will have a difficult time getting used to the giant leap forward by this modified WordPress-based template.
* * WGN-TV's
10th Annual WGN Morning News Drive-Thru Toy Drive
culminated with a live television event this morning. WGN-TV was able to collect a new record amount of toys this year: over 30,000. All of the toys have been donated to Jennifer Hudson's Julian D. King Gift Foundation. They will be handed out to needy families on December 24th at The Ray and Joan Kroc Corps Community Center (1250 W. 119th St., Chicago), beginning at 10:00am.
* * After being taken off in a retransmission fee dispute
last July
, Me-TV and Me-Too has finally been returned to the AT&T U-verse line-up, now appearing on channels 23 and 48, respectively, in the Chicagoland area.
* * Chicago radio veteran Gabe Salgado (WBBM-AM, WVON-AM, WWWN-FM, WXLC-FM, Radiate Traffic, more) was named a Contributing Writer for BleacherReport.com last July. As of the end of last week, he has been promoted up to Correspondent. In addition to his work for Bleacher Report, Gabe also writes for Chicago Now, Football Nation, Extra Newspaper, and Q101.com. He also operates a
YouTube channel
for his Q101.com reports.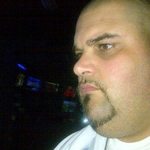 * * Former Chicago radio personality Catherine Johns is now broadcasting on Internet radio. She is the co-host of the Blog Talk Radio weekly show "Bizz Buzz Radio," which interviews business entrepreneurs who have inspiring stories. Her co-host is Michele Remple, the founder and CEO of Mediavine Marketing. The most recent show can be heard on podcast
HERE
. Catherine Johns may be best remembered for her many years on the Chicago airwaves as a news anchor and host, including 18 years at WLS-AM and two years at WJMK-FM.
* * In what is a major media merger, on Tuesday, Nielsen Holdings agreed to acquire Arbitron Inc for $1.26 billion. The transaction will now unite Nielsen, the largest provider of television ratings and statistics, with Arbitron, the largest provider of radio ratings and statistics. No immediate changes to the current way Arbitron operates, including Arbitron's PPM monitoring system, are expected.
* * Mark Kiesling, the veteran writer/columnist for The Northwest Indiana Times passed away on Thursday last week at the age of 56, after experiencing a sudden seizure. He had been with the newspaper since 1985.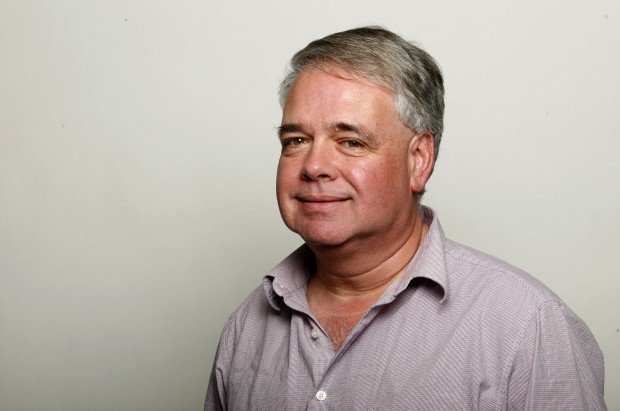 * * Longtime WMAQ-TV/NBC 5 sports producer/writer William "Bill" Gutman also passed away on Thursday last week, after losing his courageous five-year battle with metastatic colon cancer. After leaving NBC 5 in 1993 (although he did some freelancing for him after that), Gutman went on to earn his Masters degree in Education and began teaching Broadcasting and American Government classes at west suburban Oswego East High School. He would have been 59 years old next month.