Details

Published on Thursday, 20 December 2012 12:21
WGN-TV began branding its station as "Chicago's Very Own" in 1983, using a song by Lou Rawls, especially recorded for the station, and a now-classic commercial. The slogan of "Chicago's Very Own" has been used ever since. Starting next month, WGN-TV will be celebrating the 30th anniversary of thus slogan with a new promotional and news campaign.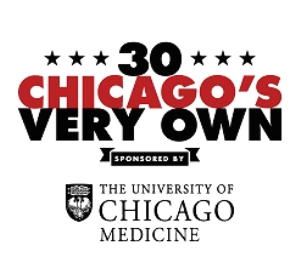 Prior to 1983, WGN-TV had occasionally used the slogan of "Chicago's Own - WGN-TV" in its on-air station identification, along with other ways of branding & identifying the station. However, it was not until 1983 when "Chicago's Very Own" was officially implemented and trademarked as the new slogan for the local television station.
Peter Marino, the Promotion Director of WGN-TV at that time, along with Mike Waterkotte, the then-new Creative Director of the Chicago advertising agency Eisaman, Johns & Law, created the slogan and campaign, which proved to be highly successful.
Throughout the 2013 calendar year, WGN-TV will salute this familiar and classic advertising idea. Planned for next year are over 100 station ID announcements featuring Chicagoland residents saying the slogan. Additionally, WGN News has 30 "Chicago's Very Own" reports prepared, spotlighting the stories and achievements of Chicago area people and places.
The University of Chicago Medicine, the South Side (Hyde Park) academic medical center, will be the sponsor for the year-long celebration of the slogan.
Here is the original 1983 video with the smooth vocal style of Chicago native Lou Rawls...