Details

Published on Friday, 21 December 2012 14:28
Today's News & Notes features another 11 local media news items, including: Milt Rosenberg & John Williams ship out; Turi Ryder stays busy; Geoff Pinkus is free for the next two weekends; Karl Clauson heads to the Holy Land; Mike Baker brings his annual special back to radio; Nick Digilio & Rick Geiser play some unique holiday songs; Rick O'Dell brings back his holiday special; Gabe Salgado gains a new job; Whitney Reynolds prepares for a new show; Antonio Mora is on the beach; and Scottie Pippen comes to reality TV. The details can be read right here...
* * It has been a tough 24 hours for longtime fans of WGN-AM. Late last night, 39+ year host
Milt Rosenberg
said his final words on WGN Radio's airwaves. This afternoon 15+ year veteran
John Williams
had his touching farewell to his Chicago fans. WGN Radio news anchor & host Andrea Darlas said
today
: "Saying goodbye to 2 WGN legends this week... Milt Rosenberg and John Williams. Two of the most brilliant and inspirational people I've ever worked with.... Godspeed." Longtime WGN-AM producer Beth Swierk is also out along with John Williams.
* * Chicago's Turi Ryder, who just
a few days ago
was named as the new weekday nighttime host on WGN-AM, starting early next month, has picked up a second job. Ryder will be the Sunday afternoon talk show host on the Envision Radio Network's syndicated "America Weekend" programming. She will be heard live on the air Sundays from 11:00am-2:00pm on stations that air this programming. Currently, no stations in the Chicago market have yet signed on to air "America Weekend." The hiring of Ryder re-connects her with "America Weekend" Executive Producer Kipper McGee, with whom she worked with at WLS in Chicago, when he was Program Director there.
* * Although he still had two weeks to go with his contract with WIND-AM, there will be no "Living Large with Geoff Pinkus" shows on the air this weekend or next weekend. With
Pinkus signed on as the new midday host on WCKG-AM
and beginning there early next month, WIND-AM understandably chose to end their weekend show with him, effective immediately. The new "Geoff Pinkus Show" will premiere on AM 1530 on January 7th... and maybe even sooner...
* * Karl Clauson, host of WYLL-AM's "180 with Karl Clauson," has been invited along with other Chicago-based religious figures, to tour Israel with the Israel Ministry of Tourism. He will be leaving for the Middle East right after Christmas. Not only will he be visiting landmarks inside the land of Israel, but Clauson will also be broadcasting his show from there each day, as well as interviewing the leaders of the different denominations with whom he will be touring. Said Clauson: "I hope the trip will catalyze effective and collaborative relationships between the Israeli government and denominational leaders." WYLL-AM's "180 with Karl Clauson" airs weekdays from 4:00pm-6:00pm.
* * A Christmas radio tradition returns. Mike Baker And The Forgotten 45s' annual Christmas show "A Hometown Holiday" will be back this year, this time on WLTL-FM 88.1. "A Hometown Christmas" was previously heard from 1995-2010 on WJJG-AM. After one year away, it will now be back on the radio, this time on the Lyons Township High School radio station. Mike Baker will be playing nothing but holiday hits from the golden age of Top 40 radio from 7:00am-4:00pm.
* * Those looking for unusual Christmas songs need to turn to WGN-AM tonight as Rick Gieser will be a special guest with host Nick Digilio. Gieser will be playing holiday songs performed by athletes. Really! Gieser is a publicist for Zanies Comedy Clubs, a producer for WGN-AM, and a former producer for WSCR-AM.
* * Rick O'Dell announced that he will be debuting an all-new version of the "100 Hours of Christmas Favorites" special, much like he used to produce for WNUA-FM in its Smooth Jazz days. The special will be made up of holiday tunes from Smooth Jazz, Jazz, R&B, and New Age artists from the 80s through today. The "100 Hours of Christmas Favorites" special can be heard exclusively on the new online station,
SmoothJazzChicago.net
. It will air nonstop and without any commercial interruption from 6:00pm tonight through December 26th.
* * As reported on this website just this past
Wednesday
, Chicago radio veteran Gabe Salgado (WBBM-AM, WVON-AM, WWWN-FM, WXLC-FM, Radiate Traffic, more) was promoted up to Correspondent for BleacherReport.com last July. Since then, he has received good news about another his media jobs. Gabe Salgado has been hired as a sports writer for Extra Newspaper. Since August, he had been contributing sports reports to the newspaper for free. Both jobs are in addition to his work for Chicago Now, Football Nation, and Q101.com.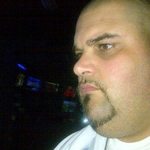 * * With the end of NBC Nonstop this month to make room for the
new Cozi network
on NBC-TV digital subchannels, that means that the "Weekends With Whitney" show is no more. The final "W3" show aired December 8th on WMAQ-TV's channel 5.2. However, this is far from the end of Whitney Reynolds and her local talk show. Starting next year, the show will become "The Whitney Reynolds Show" and will be seen on different channels in Chicago. Exact details of where her show will surface will be revealed at the start of next month.
* * Former WBBM-TV news anchor Antonio Mora is a free agent and looking for his next TV news job. Miami, FL's WFOR-TV chose to not renew Mora's contract as their evening news anchor. He had been part of that station since exiting Chicago in 2008. From 2002-2008, the former ABC News anchor was the primary news anchor for Chicago's CBS 2.
* * Former Chicago Bulls superstar and current Bulls team ambassador Scottie Pippen, along with his wife Larsa, will be staring in a new reality show/docuseries next year. The series, entitled "Big Pippen," will follow the Chicago husband & wife team around, documenting their lifestyle. The series, still in development for cable/satellite station WE tv, will debut in 2013 at date to be determined. Larsa Pippen was previously in a reality show, as she was part of the first season of "The Real Housewives of Miami" in 2011, in which Scottie Pippen made a cameo appearance.