Details

Published on Sunday, 13 January 2013 19:34
A pair of new morning shows have recently come to Chicago radio radio, one to WJMK-FM/K-Hits 104.3, and one to WNUA-FM/El Patron 95.5. Both new morning shows bring back familiar voices to the local airwaves.
As expected, Dave Fogel was named as the new morning show host for K-Hits, working the 5:00am-9:00am weekday shift. He began in that role last Monday, after spending weeks working as the interim nighttime host.
On September 27, 2012, WLS-FM
released Dave Fogel
and Scott Shannon to make room for some DJs known from the WLS Musicradio days of the 70s and 80s. Less than two weeks later, WJMK-FM
released evening DJ George McFly
, replacing him with "interim" host, Dave Fogel.
At the start of December, WJMK-FM
released veteran morning show hosts Eddie & Jobo
. At the time, WJMK-FM Program Director Todd Cavanah told CRM that he wanted a new morning show host that could connect better with the music and the listeners, thus raising the morning show ratings. With Fogel, the former highly-rated morning show host of WLS-FM right there in the building, it had been believed all along that the job would go to him.
In announcing the hiring of Fogel for mornings, PD Todd Cavanah said: "Dave's natural energy and enthusiasm for the '60s, '70s and '80s music we play makes him perfect for K-Hits. We know our listeners will love waking up with Dave Fogel."
"I love every song K-Hits plays," said Dave Fogel. "It's going to be easy to get up at five in the morning to play them on the radio... Who needs coffee?"
The new K-Hits morning show is music-intensive, with Fogel interjecting his own wit & wisdom in-between some of the songs played.
Fogel's radio career started in college in Kansas City, MO. He then found some work in radio in San Diego, CA and Washington, D.C., before finally making a name for himself in Detroit, MI, where he did afternoons on WHYT-FM from May 1989 until December 1996. In December 1996, Fogel moved to Chicago and started working afternoons at WLUP-FM/The Loop until September 1997, when he moved over to (then) sister-station WTMX-FM/The Mix to do the afternoon shift. (At that time, both stations were owned by Bonneville Communications). He was at The Mix until September 2004. It was September 2004 when he left Chicago to return to Kansas City, MO. There he worked at KMXV-FM, KC's version of The Mix, doing middays until February 2006. Fogel then moved over to Kansas City's KCKC-FM as solo afternoon host and finally moved to mornings there as a co-host in December 2007. He was in that role for three years before getting the call to return to Chicago. Dave Fogel was hired as the morning show host for WLS-FM on February 1, 2010, starting on the air in Chicago on March 1, 2010.
Dave Fogel was raised in Los Angeles and is the son of TV actor Jerry Fogel, who starred in "The Mothers-In-Law" in the late 60's and was a frequent guest star on numerous TV shows in the 70s. Before becoming an actor, Jerry Fogel was a rock & roll DJ in Rochester, NY and Kansas City, MO, so his son Dave comes by it naturally. The Fogel family moved back to Missouri, when Dave was in school. John Elway played quarterback for his high school football team and Valerie Bertinelli was in his algebra class. While attending the University of Missouri, Dave Fogel received singing instructions from Sheryl Crow and shared a house with a young Brad Pitt.
With Fogel now moved to mornings, the search is on once again to find a new replacement host for K-Hits' 7:00pm-Midnight shift. In the meantime, weekenders John Calhoun, Ken Cocker, and Dona Mullen will fill-in.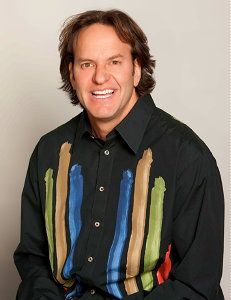 Although he had been working the morning shift on an interim basis for the last few weeks, WNUA-FM/El Patron 95.5 announced the official hiring of Roberto "Beto" Carreto as the new host of the weekday shift of 5:00am-10:00am. He will also be heard on Saturday mornings from 6:00am-10:00am.
Carreto is no stranger to Chicago radio, having begun his radio career here in 1990. He started at WOPA-AM, where he worked multiple shifts during his four years at the station, including mornings and middays. From there, Carreto worked part-time for less than two years at WOJO-FM. Additionally, Carreto worked at WLXX-AM, and most recently at WLEY-FM, where he worked as morning show co-host.
In a statement issued two days ago, Beto Carreto said "I'm thrilled to be on-air in Chicago, the third largest market of the United States. I couldn't be happier to join the Clear Channel Chicago and El Patron 95.5 team."
Along with its new morning show, WNUA-FM announced the promotion of Karina Arceo to evening host, working the 7:00pm-Midnight weeknight shift. Arceo, aka "La Munequita," will retain her current Sunday morning shift of 6:00am-10:00am, where she discusses topics important to Chicago's Hispanic community, as well as her role as the station's Production Director.
Ricardo Otero, WNUA-FM Program Director and former morning show host, said in a statement last week "Beto and Karina are both talented individuals joining El Patron's new line-up. Their experience and past successes reinforce our commitment to offer our audience the best radio product in the market."