Details

Published on Monday, 14 January 2013 16:13
Today's super-sized News & Notes features 18 Chicago media news items, including: WZRD-FM's Wizards return; "The Abe Kanan Show" gets even more national exposure; David Stewart exits WLS-AM; Brian Phillips enters WIQI-FM; Merlin Media gets sued once again; Walt Flakus starts a new music show; Dick Biondi gets a hot dog and interviewed by Scott Miller; Tim Disa starts a new radio news feature; WRTO-AM gets a boost on FM up north; Charlie Meyerson joins WBEZ.org; the Chicago Sun-Times to closely cover all murders; Robert Elder joins Sun-Times Media; Brad Moore exits the Chicago Tribune; Rebecca Haarlow can be seen in her hometown; Emily Barr joins a board; Steve Harvey stays in Chicago for another year; Java Joel Murphy welcomes a son; and Ty Bentli prepares to welcome a new wife and baby. All of the many details can be found right here...
* * In late June of last year, Chicago's Northeastern Illinois University took over the student-run radio station WZRD-FM, locking out the students and staffers that had been in charge of the station. (First exclusively reported
HERE
.) In its place, the music had become automated, while the school looked at options as to what to do with the station. The dozen DJs, known as Wizards, claimed it was a "hostile take-over by the campus administration" and have been fighting with school officials ever since to regain access to the station. As of January 7th, the Wizards are back on the air and running the operations completely. Specialty shows are returning to the station, as well, including the live & local music showcase "Thursday Night Live" which returns this Thursday at 10:00pm. Additionally, WZRD-FM alumni will now be able to contribute to the station, something not previously allowed.
* * "The Abe Kanan Show," which features former WKQX-FM/Q101 personalities Abe Kanan, Ryan Manno, and Dan Levy, has been given a promotion. The show has been airing each Saturday on SiriusXM's Howard 101 channel since
June 2011
. It was picked up after a successful
tryout a few months earlier
. That tryout was the result of the incredible popularity of "The Abe Kanan Show" podcasts, of which past episodes can still be heard exclusively right
HERE
on Chicagoland Radio & Media. The new promotion has the comedy talk show moving to twice a week, airing on Howard 101 each Thursday and Friday from 7:00pm-10:00pm. The show continues to be done live from Chicago's JBTV studios.
UNLEASH THE FURY!!!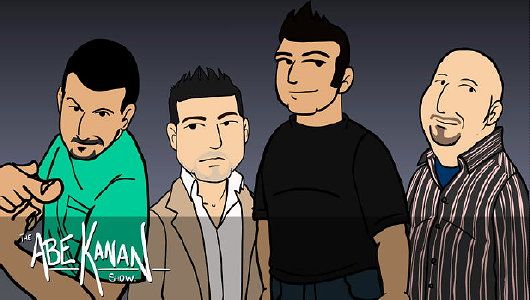 * * WLS-AM has parted ways with their midday news anchor David Stewart. He had been part of the station since 2010, via a contract arrangement with Metro Networks/Total Traffic. (That is an arrangement WLS-AM uses for most of their news & traffic voices.) He previously was with WGN-AM as a news anchor/reporter for just under 28 years, and in the same role with WIND-AM for three years. Although off the air currently, Stewart remains employed by Total Traffic, and is hoping for a new assignment with another radio station.
* * WIQI-FM announced they have hired Brian Phillips to serve as a voice-tracking DJ for the station. He has now relocated to Chicago and will work various times throughout the day on i101. As is the case with Merlin Media stations, DJs do not have specific dayparts they work. Phillips has never been on the air on Chicago radio before, but previously was a part-timer with Merlin Media's former New York rock station WRXP-FM. For the last eight months, he has been working for New York-based record label Megaforce Records in promotions and artist development. Phillips has also worked in radio in New Jersey and California.
* * Speaking of Merlin Media and their 101.1 frequency... the wife of jailed former IL Governor Rod Blagojevich is suing the company over its billboard campaign for the failed FM News 101.1 station from last year. Many of the billboards used a picture of Rod Blagojevich without permission, as did the station's banners on Chicago buses and trains. By the picture of his face were the words "He Never Listens," while others showed him behind bars with the words "He's Not Listening." According to a
report
by Shia Kapos in Crain's Chicago Business, Patti Blagojevich's lawsuit claims that Merlin Media used her husband's picture "specifically on billboards to attract attention, increase listeners and increase revenues." As it turned out, the billboards only did the first of those three claims. FM News 101.1 ceased to exit
last July
. Patti Blagojevich is seeking unspecified damages in excess of $30,000. Rod Blagojevich is only 10 months into serving a 14 year sentence in a federal prison for corruption.

* * Merlin Media's WKQX-LP/Q87.7 has added an eclectic new show to its weekend line-up. Each Sunday at 7:00pm, Q87.7 will air "Queued Up," hosted by Walt Flakus. The show will air rock and alternative music little heard elsewhere, both new tracks and older.
* * Former FM News 101.1 news anchor/reporter Scott Miller (who has also worked for WCKG-FM, Harpo Productions, and elsewhere) teamed up with Tony Lossano and "Nude Hippo" to record an interview with WLS-FM's living legend Dick Biondi. In the video posted on YouTube last week, Miller & Biondi visit Chicago's Hot Doug's hot dog restaurant and talk about Biondi's incredible career. While there, they get visited by the Ides Of March's Jim Peterik & Scott May. The video was originally shot late last summer as part of a Nude Hippo special that would have aired around the holidays on Chicago Nonstop, except NBC-TV decided to cancel the station instead. The highly recommended video interview can be seen
HERE
.
* * Former Chicago radio personality
Tim Disa's new all-health Internet-based radio station
, entitled
RadioMD
, has launched a news product for terrestrial radio: RadioMD News "Healthcasts." The weekday two-minute audio healthcasts contain three or four health and medical news stories reported by news anchor, Jim Miller. The Healthcasts are provided free to stations, with no inventory or barter required. More information on the new health newscasts can be found
HERE
.
* * Univision's WRTO-AM/Univision America AM 1200 will be able to be heard easier in the far northern suburbs on 106.3 FM. This is due to translator W292DJ in Lake Bluff being sold by Calvary Radio Network to MB Capital Management for $265.800. That translator is being upgraded and moved, growing from a transmission of 11 watts to 250 watts at a height of 1,089 feet. The FM translator will simulcast WOJO-FM's HD3 channel, which itself is a simulcast of sister-station WRTO-AM.
* * WBEZ.org has added five new regular bloggers to its lineup. Among them is veteran Chicago newsman Charlie Meyerson, who now writes WBEZ.org's daily news blog (formerly called "Punching up the News"). Meyerson's voice was heard anchoring newscasts for over ten years at WXRT-FM. For almost as long, he was the morning news anchor, News Director and Public Affairs Director at WNUA-FM. Meyerson was the News Director at WGN-AM from August 2009, until his exit from the station in June 2011. Most recently, he was the Chicago bureau chief for the ill-fated FM News 101.1 on WWWN-FM/WIQI-FM from July 2011 to July 2012. He began his professional career in radio as News Director at west suburban WMRO-AM and WAUR-FM in the late 1970's, after spending a few years as a DJ, news reporter and news anchor and downstate WPGU-FM, while a student at U of I. For many years, he was a writer, columnist, senior producer and editor for the Chicago Tribune and the Wednesday Journal of Oak Park and River Forest. Meyerson even spent a few years in the 1980's as a newswriting instructor at Chicago's Columbia College. His new WBEZ.org blogs can be found
HERE
.
* * Sun-Times Media announced that it will begin Homicide Watch Chicago this month, with a new website,
Homicides.SunTimes.com
coming in about two weeks. The Sun-Times' partnering with HomicideWatch.org is being done to provide deeper coverage of the rampant murder and violent crime in the Chicago area. This is something that HomicideWatch.org has been doing successfully in Washington, D.C. recently. Combining the resources of the Sun-Times and Homicide Watch, every murder in Chicago will be noted. It will be more than just growing statistics, though, as every victim's story will be told. This includes following the trials of those accused of the murders. The Homicide Watch's promise is: Mark every death. Remember every victim. Follow every case.
* * Sun-Times Media named Robert K. Elder as its new Editor of the Lake County region. He will now oversee the operations of the Lake County News-Sun, as well as work on enhancing the digital properties of all of the suburban Pioneer Press weekly newspapers. Elder was most recently the founding Managing Editor of the start-up online news source DNAInfo-Chicago, but exited before the website's launch. Previously, he was a regional editor for the Patch.com websites and a writer/reporter for the Chicago Tribune.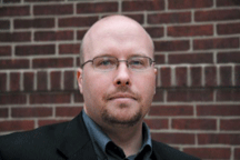 * * Brad Moore, the Chicago Tribune's Vice President of Targeted Media and Business Development, exited the company last week. He had been with the company since 1997 and in his current role since 2008. Moore helped create numerous niche publications for the Chicago Tribune Media Group, including RedEye and the TribLocal periodicals. He also helped the company partner with the controversial Journatic company, which took over operations of the TribLocal publications in a move meant to create higher profits, but ultimately created bad publicity due to Journatic's unethical operations. Moore claims that he left the company voluntarily to pursue other employment options, while insiders claim he was forced out. His position will not be filled, but will be absorbed by Joseph Schiltz, Vice President of Marketing for the Chicago Tribune.
* * WMAQ-TV has begun using Hinsdale native Rebecca Haarlow as a part-time sports reporter. She is not an employee of NBC-TV, but is doing work on a freelance basis. Haarlow also works part-time for the NFL Network and the Big Ten Network. Those jobs will continue on for her. She has previously done extensive TV reporting for FOX Sports, as well. Although the Princeton graduate has primarily been reporting in the past on football and basketball, look for her to do plenty of work covering the Chicago Blackhawks for WMAQ-TV in the coming weeks.
* * The National Association of Broadcasters (NAB) has appointed Emily Barr to the ABC Affiliate Board seat of the NAB TV Board of Directors. The appointment is effective immediately. Barr was the incredibly successful President and General Manager of WLS-TV from 1997 until
last summer
. She is currently the CEO and President of the Detroit-based Post-Newsweek Stations, while still living in Chicago.
* * NBCUniversal and Endemol USA announced that Steve Harvey's syndicated TV talk show will be renewed for a second season, based on the tremendous response the show has gathered so far. The daily program will continue to be filmed locally at the WMAQ-TV studios within Chicago's NBC Tower. Harvey will also do his syndicated morning radio show from Chicago's WVAZ-FM studios while he is in town working on his TV show. Additionally, Steve Harvey will continue to host the syndicated "Family Feud" game show, which has grown in popularity in the last year, although that program is not shot in Chicago, but in Atlanta.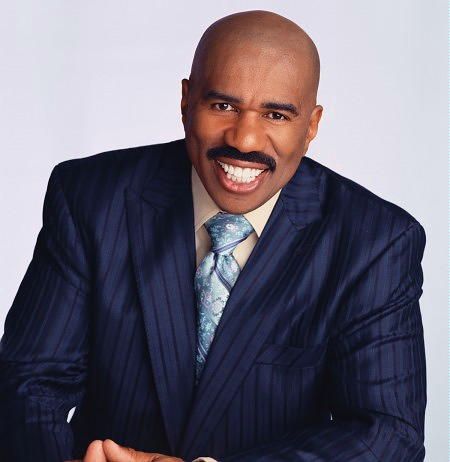 * * Congratulations to former WKSC-FM/103.5 Kiss FM star Java Joel Murphy. On Saturday, Joel and his wife Rachele welcomed a new baby boy into this world. The baby, Charles "Charley" Donald Murphy and his mother are both doing great. (Joel's a mess, though... ;)) From 2002-2005, Java Joel and his "Rubber Room" was a highly rated show on WKSC-FM that rode the edge each weeknight. He has worked in Cleveland since exiting Chicago and is currently the popular nighttime host and Music Director for WAKS-FM and WHLK-FM.
* * Congratulations to former WKSC-FM/103.5 Kiss FM star Ty Bentli. He and his girlfriend Corri are now engaged to be married and are expecting their first child together this June. Bentli was on Chicago's WKSC-FM from 2006-2010 and is currently heard on New York's WNOW-FM.