Details

Published on Friday, 08 February 2013 14:04
This weekend's News & Notes features many more local media stories, including: Larry Wert possibly making a big move; Gail Fischer exits CSN Chicago; Pat Kelley exits Merlin Media; Polnet looking to exit NY; ABC 7 gets a new logo; CSN Chicago goes Chinese; WVON-AM hosts a forum on a deadly serious subject matter; Marc Alghini plays the anti-Cupid for a night; WGN-AM brings back its Blackhawks series; James D. Jones brings back his weekly Beatles show; Gabe Salgado gets busier; and Zoraida Sambolin gets engaged. It can all be read below.
* * According to a
blog by Lewis Lazare
on Chicago Business Journal's website this week, Chicago media veteran Larry Wert is under consideration to take over the running of Tribune Broadcasting. Larry Wert is currently the President and General Manager of WMAQ-TV/NBC 5 Chicago, as well as the Executive Vice President of Station Initiatives for the NBC-TV owned & operated stations. He has been with NBC-TV since January 1998. As is the case with anybody who is great at their job, Wert has often been the subject of rumors of being recruited elsewhere, including being wooed by FOX Television in the last two years for an upper executive role. Many will remember Wert as the longtime General Manager for WLUP-FM/AM during their talk radio heyday.
* * Gail Fischer has exited Comcast SportsNet Chicago, where she has been a sports anchor and reporter since the local sports station launched in 2004. She also worked for CSN Chicago's predecessor, FSN Chicago, joining that station in 2000. Prior to that, Fischer worked at CLTV as a sports anchor/reporter and was one of the hosts of CLTV's "Sports Page" call-in show. Her contract with CSN Chicago was not renewed and her last day on the air there was January 31st. In a statement given to CRM this week, CSN said "We appreciate everything Gail has provided our network over the years and we wish her nothing but the best in her future endeavors." A spokesperson for CSN tells CRM that no decision has yet been made to fill her role, be it with a new employee or by promoting one of its freelance hires (such as the
recently added
Jen Lada), or if the position will merely be absorbed by others already on staff.
* * Merlin Media, owner of WLUP-FM and WIQI-FM, and licensed operator of WKQX-LP, has released Chicago radio veteran Pat Kelley, the company's Chicago Director of Sales. Kelley was
hired
by Merlin Media this past June, just weeks after forcing him out of a job as Senior Vice President and General Manager of WLFM-LP, after Merlin took control of the station and
flipped it
to WKQX-LP. His role is expected to absorbed by others. The company continues to say that they and their radio stations are not for sale, and that this move to eliminate Kelley's position had nothing to do with those rumors.
* * Chicago-based radio & TV station owner Polnet Communications is looking to sell WRKL-AM in New York to help strengthen the company. Polnet has retained the services of Bob Heymann of the Chicago office of Media Services Group to help find a buyer for WRKL-AM, which has an asking price of $3 million. In Chicago, Polnet owns WPVN-TV (and its digital sub-channels), WEEF-AM, WKTA-AM, WNVR-AM, and WPJX.
* * WLS-TV/ABC 7 Chicago has unveiled a new logo for its "I-Team," the investigative unit of the local newscasts, headed up by reporter Chuck Goudie and producer Barb Markoff. Here is that new logo: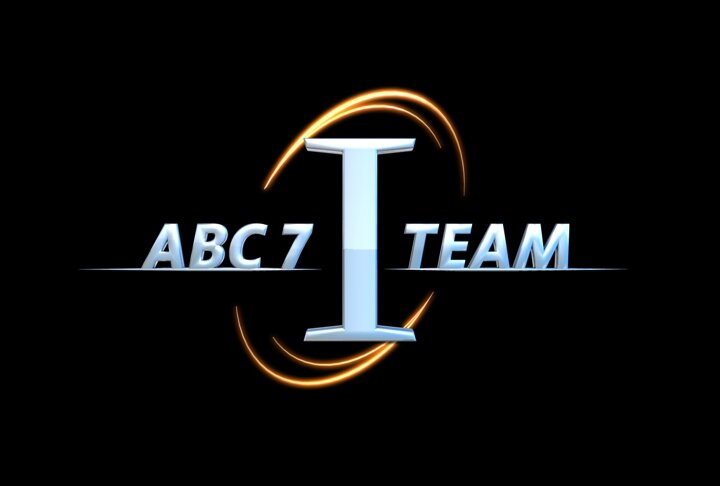 * * Sunday is the Chinese New Year and the NBA is celebrating it with days of special games saluting the "Year of the Snake." For this coming Monday's game on Comcast SportsNet Chicago, with the Chicago Bulls taking on the San Antonio Spurs, the local sports station will also be joining in the celebration. CSN Chicago's Luke Stuckmeyer will be delivering a report prior to the game from Chicago's Chinatown. Throughout the game telecast, Chinese language text will be incorporated on the screen. This CSN Chicago "NBA Chinese New Year Celebration" Bulls telecast will also be televised live on China's CCTV-5, broadcasting the game to many millions of viewers internationally. During and surrounding the game itself, the Chicago Bulls players will be wearing special "Year of the Snake" shoot-around/warm-up shirts, a group from the Chicago Chinese Cultural Center will perform the "Lion Dance" on-court, a children's violin group will play the National Anthem, Chinese New Year signage will be pained on the court and on the scoreboard, player headshots will be featured on the scoreboard with Chinese characters, and more. The CSN Chicago pre-game show starts at 6:30pm, with the Bulls game telecast starting at 7:00pm. Announcers Neil Funk and Stacey King will still be speaking English.
* * WVON-AM will be hosting a forum examining the violence that is plaguing Chicago on this coming Monday evening. The forum will take place within WVON's Legacy Room and is invitation only. It will be heard live over AM 1690 from 6:00pm-8:00pm. Scheduled to take part in this discussion are Nathaniel Pendleton, father of Hadiya Pendleton; Tio Hardiman, Director for Cure Violence Illinois; The Rev. Dr. Michael Pfleger, Senior Pastor of The Faith Community of Saint Sabina; Richard Wooten, member of the Chicago Police Department; Che' Rhymefest Smith, recording artist, writer and community activist; Harold "Noonie G" Ward, former high ranking Gangster Disciple gang leader, and members of the Guardian Angels. Chicago Police Superintendent Garry McCarthy has also been invited. The forum will be hosted and moderated by WVON-AM personality Kendall Moore.
* * WXRT-FM's overnight DJ, Marc "After Dark" Alghini will be doing another special club appearance next Thursday night starting at 9:00pm. Once again, he will be at Three Aces Chicago (1321 W. Taylor, Chicago). With that being Valentine's Day, he will be hosting an "Anti-Valentines" party. Alghini will be playing "heartbreaking good tunes" from his personal collection of music -- mixing together indie rock, punk, classic songs, new songs, and rarities. The night full of music, food, drink, and a lack of Cupid's arrows, will continue on until 1:00am.
* * Last NHL season, WGN-AM
debuted
a new monthly radio show done via live remotes from a restaurant, entitled "Chicago Blackhawks Live." With the new NHL season finally underway, the WGN Radio show is making its return, as well. The program is hosted once again by "WGN Sports Night" hosts David Kaplan, Brian Noonan and Andrea Darlas. Each show will feature special guests that are Blackhawks staffers/executives, current players, and/or former superstars. The season premier broadcast will take place on Monday, February 18th, with special guests Blackhawks forwards Patrick Kane and Andrew Shaw. The one-hour show will be broadcast live from Old Town Pour House, located at 1419 N. Wells Street in Chicago. For those who wish to be in attendance for the live remote, order reservations at this link
HERE
.
* * The weekend Beatles-themed show "Magical Mystery Tour" and the show's creator/host, James D. Jones are returning to the airwaves at a new radio home. Beginning on Sunday February 23rd, the program will be heard again on WKCC-FM 91.1 in the Kankakee area and
online
via streaming or TuneIn. "Magical Mystery Tour" will air Sundays from 1:00pm-3:00pm. The program had been heard for years on WYKT-FM, but after the Classic Rock station evolved into a Heavy Metal/Active Rock station earlier last year, the weekly Beatles show was out of place and was instead shifted to sister-station WKAN-AM. By the end of last summer, that station went all-talk and canceled the show. To paraphrase George Harrison, "Little darling, the smiles returning to the faces..." of the many south-suburban fans of this all-Beatles radio program.
* * Chicago radio veteran Gabe Salgado (WBBM-AM, WVON-AM, WWWN-FM, WXLC-FM, Radiate Traffic, more) keeps getting busier. As of this week, Salgado is now a featured guest & regular contributor on the sports talk show "Cooley and Chivari," which can be heard Mondays and Wednesdays from Noon-2:00pm on
SportsTownChicago.com
. His first appearance was this Wednesday, which can be heard
HERE
. Salgado continues to write sports reports for The Sports Bank, Extra Newspaper, Bleacher Report, Football Nation, Q101.com, and Chicago Now.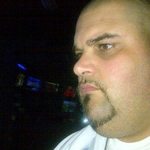 * * Congratulations to former WMAQ-TV news anchor (and current CNN Early Start news anchor) Zoraida Sambolin. Over the holidays, she quietly became engaged to Kenny Williams, the Chicago White Sox's Executive Vice President and former General Manager. The two have been dating since the spring of 2010. With Sambolin living in Connecticut and working in New York City, and with Williams living & working in Chicago, the couple will commute back and forth between two homes.