Details

Published on Monday, 08 April 2013 13:00
Time Out Chicago (TOC), as it has been known for the last few years, is about to be no more. The much-talked about transaction between Joe Mansueto, the majority owner of Time Out Chicago, and Oakley Capital Investments Ltd., the majority owner of Time Out Group, finally closed early today. The printed magazine is coming to an end and the majority of TOC's remaining staffers will be released.
Word of this then-pending transaction came out
last month
. While TOC never officially commented on it, and one of their bloggers gave a half-hearted denial
after
first claiming it was true, both Time Out Group and Time Out North America were quite open about the deal and what their plans were for TOC once the private transaction was finalized.
Exact terms of the deal are not being disclosed, but it is believed that Joe Monsueto received $4 million for his ownership of TOC.
Chicago billionaire Joe Mansueto, is the CEO of the local investment research firm Morningstar Inc., which he founded out of his Lincoln Park home in 1984. TOC was launched in March 2005, with Mansueto being a minority stakeholder at its start-up. In March 2010, he acquired controlling interest in the magazine from Oakley Capital. As of today, that controlling interest returns to Oakley Capital and the Time Out Group.
Mansueto is also an investor in Wrapports LLC, the parent company of Sun-Times Media.
In a
statement
today, Mansueto said: "Starting from nothing eight years ago, Time Out Chicago has built a large and loyal audience for its entertainment and cultural coverage. I'm proud of our staff and the terrific work they did to get us to this point. I look forward to the next stage of Time Out Chicago's growth as it becomes more fully integrated into its global parent."
With TOC now owned fully by the Time Out Group corporation, the local product will begin to look more like the national and international Time Outs. That means the magazine, printed 44 times each year, will end. TOC will be a website and app only. Of all the cities that have a Time Out edition, only a few continue to have print editions, including Time Out London and Time Out New York. In total, 37 cities worldwide have Time Out editions.
In 2012, TOC claimed its printed magazine had an average paid circulation of over 55,000, with over 90% of its readers coming from subscriptions and less than 10% coming from newsstand sales.
This also means that there is no longer a reason to keep a large local staff, as most of the content will be done nationally, delivered by Time Out North America, based in New York. A spokesperson for Time Out Group tells CRM that TOC will continue to maintain a group of Chicagoans to help deliver local content.
Many staffers were already released late last month, with the more exiting soon. This includes all of TOCs local bloggers. Officially, Time Out Group will not comment on personnel issues, as per their policy. The exact number of staffers exiting is not known.
Aksel Van Der Wal, Time Out Group's CEO, said today: "Chicago is an extremely valuable market for us and this acquisition underscores our continued commitment to expanding our digital offering, while remaining the source for authoritative, dynamic content."
Elizabeth Barr, Time Out North America's Editorial Director, posted up a
letter
to TOC's website readers this morning. In it, Barr said: "Chicagoans will soon reap the benefits of Time Out Group's digital offerings which, in addition to an improved website, means that we'll soon be rolling out the same mobile and iPad apps currently enjoyed by fans in Los Angeles, New York, Paris and London. Completely free, the apps will bring all of Time Out Chicago's reviews, features, and event listings to your fingertips. There will be changes to the way in which you get your recommendations, listings and reviews and we'll keep you up to date with these developments as they happen."
The Time Out company was founded in London, England in 1968.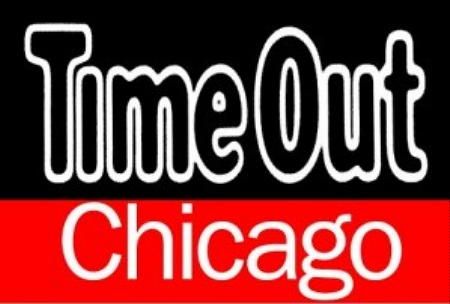 Updated 3:15pm with additional and corrected information.