Details

Published on Monday, 22 April 2013 13:27
Today's News & Notes features 15 news stories from the local media beat, including: Randy Hano is officially hired; Jeanne Sparrow and Walter Jacobson will be at tomorrow night's awards ceremony; Steve Alexander talks about his terrifying experience in Boston; Harry Teinowitz reconnects with Dan McNeil; Duco Buttafuco exits; Scott Miller joins Total Traffic; Debra Dale is moving to Florida; Rick Party is also now in Florida; Dave Boretti changes jobs; WGN-TV soaks up the ratings; "Green Screen Adventures" salutes teachers; Mark DeCarlo starts a new show; Lisa Posso starts a new family; Matt Mattucci gets hitched; and a sad loss for the family of Fred Huebner. All of the details can be read right here, right now...
* * As mentioned
HERE
just over a week ago, Randy Hano, the former Vice President/Group Publisher of Time Out Chicago, joined Wrapports LLC, the parent company of Sun-Times Media. Wrapports made that hiring official as of today. Hano is now a Senior Vice President with Wrapports, overseeing "the growth and development of integrated marketing and sales solutions across all Wrapports-owned digital, mobile and print platforms." In making the announcement today, Timothy P. Knight, CEO of Wrapports, said: "Randy brings the right mix of creativity and business acumen to building solutions for brands that are seeking new ways to engage local audiences. Randy's integrated approach will be a tremendous asset to our team." Hano had been with TOC since May 2011. It is a return of sorts for Hano, who many years ago worked at the Chicago Sun-Times as its Director of Retail and National Advertising.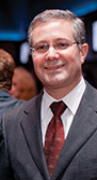 * * On Tuesday, the 49th Chicago International Film Festival will hold its annual Television Awards. The event honors excellence in TV production and TV commercials. This year, the gala ceremony will be held at Radisson Blu Aqua Hotel Chicago (221 N. Columbus Drive, Chicago) starting at 7:30pm. The host of the evening will be WCIU-TV's Jeanne Sparrow (co-host of "You & Me This Morning"). Among the honorees will be former WBBM-TV/WFLD-TV news anchor Walter Jacobson, who will be given the Chicago Legend Award for his amazing career on local television. Also among the honorees is the late Leo Burnett, who is being saluted with a Commitment to Excellence Award for TV Commercials. More information on Tuesday's event can be found
HERE
.
* * Last Monday's horrific events at the 2013 Boston Marathon was especially terrifying for WGN-AM weekend news anchor Steve Alexander who was very close to the explosions, as he and his wife were near the finish line watching as their daughter and some friends competed in the annual race. Even closer was Steve Alexander's wife Diane, who was sitting on the bleachers directly across the street from the initial blast. Luckily, Alexander, his family, and his friends escaped harm. He writes about his incredible experience on the WGN Radio website, which can be read
HERE
.
* * On Thursday, Harry Teinowitz reunited with with his former WMVP-AM on-air partner Dan McNeil. Teinowitz was a special guest for two hours on McNeil's current WSCR-AM radio show. The two talked plenty about their past time together on ESPN 1000 and about their exits from there. This was Teinowitz's first appearance anywhere on the radio airwaves since his
release in early March
. Fans who missed the reunion can catch it via CBS Radio podcast at these two links:
Part 1
and
Part 2
.
* * WIIL-FM/95 WIIL Rock's morning show contributor Duco "Buttafuco" Hasert has voluntarily exited the station. In addition to being the morning show's "stunt monkey," he also hosted a weekend "rewind" show and was a fixture at station remotes/events.
* * Chicago media industry veteran Scott Miller has found new work, at least part-time. Miller recently signed up with Clear Channel's Total Traffic in Chicago and is now delivering traffic reports for other markets, including Milwaukee, Minneapolis, Indianapolis, and Des Moines. Miller was most recently a news anchor and reporter for WIQI-FM/WWWN-FM/FM News 101.1. He has previously was one of the original eight people hired by Oprah Winfrey's Harpo Studios to create and run Oprah Radio for XM satellite radio. He was a producer there since its start in 2006, most known for producing XM's "Gayle King Show." Miller will also be remembered as the producer and co-host of Pete McMurray's show on WCKG-FM in 2000-2001, where he picked up the nickname of "Pinto." In between WCKG-FM & Oprah Radio, he worked at WTAO-FM in downstate Marion-Carbondale, where he hosted a top rated rock & roll morning show. While working and enjoying his part-time Total Traffic position, Miller continues to search for full-time employment.
* * Another former WIQI-FM/WWWN-FM/FM News 101.1 veteran will soon be leaving Total Traffic Network, as she has found a new job down south. Debra Dale has been hired as the newest afternoon news anchor on Tampa, FL's WFLA-AM. She will start in this position in June. Debra Dale has been a fixture on Chicago radio for well over 25 years. She was an anchor and reporter with the ill-fated FM News 101.1, until it imploded this past summer. From March 1992 until July 2011, she was with WBBM-AM, first as a traffic reporter, and since 1999, as a reporter and news anchor. Prior to that time, Dale spent six years with WUSN-FM. She also worked two years in radio in Phoenix, AZ before moving to Chicago. In her new role in Tampa, she will essentially be replacing yet another FM News 101.1 alum, Matt McClain, who left WFLA-AM
recently
and accepted the role of News Director at News/Talk WKYX-AM/FM in Paducah, KY.
* * Another former Chicago radio personality will be working in Florida once again. Rick Party will take over afternoons on Miami, FL's WHQT-FM, starting next Monday. At just 15 years old, Party began his radio career at WCYC-FM, the Chicago Youth Center's radio station. He then gained an education at Columbia College Chicago and went on to a long professional radio career. That includes many years at WGCI-FM and a few years at WKSC-FM, working in Chicago from 1992-2004.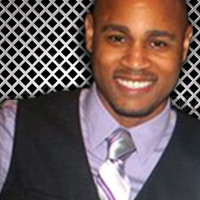 * * At the end of last month, Dave Boretti abruptly exited from his job as Senior Vice President of Strategic Initiatives for Univision Radio, after over 11 years with the company. This past week, it was announced that he has joined Dial Global as Senior Vice President of Hispanic Initiatives. Boretti will now focus on expanding the company's reach within the Hispanic marketplace. The Chicago area native will continue to be based locally.
* * Last week's incredible rainstorm dropped an estimated 80 billion gallons of water on Cook County alone, flooding much of northern Illinois. For those looking for information on the storms on Thursday morning, WGN-TV was #1 among Adults 25-54 in every hour from 5:00am-11:00am. From 5:00am-6:00am, WGN-TV had a 1.6 rating. From 6:00am-7:00am, the station had a 3.1 rating. From 7:00pm-9:00pm, WGN-TV pulled in a 4.2 rating, far above any competitor's numbers. Extended news coverage from 9:00am-10:00am produced a 2.6 rating for WGN-TV. Additionally, the evening "WGN News at Nine" delivered a 3.6 rating, beating WFLD-TV, WLS-TV, WMAQ-TV, and WBBM-TV, to be #1 for that hour.
(All ratings information comes from Nielsen Media Research and WGN-TV for the Adults 25-54 demographic.)
* * May is Teacher Appreciation Month. To celebrate teachers, Chicago-based Weigel Broadcasting's Emmy Award-winning educational program "Green Screen Adventures" is doing a little something on its website to acknowledge great teachers across the country. Elementary school students (2nd grade through 8th grade) are encouraged to "Give Your Teacher A High-Five," by submitting a quick essay (40 words or less) why their teacher deserves recognition. Five teachers will have their submissions read on the air by one of the "Green Screen Adventures" actors on the weekend of May 25th. 50 other teachers' names will be added to an honor roll and featured on the show. Submissions must be completed by May 14th. More information can be found
HERE
. "Green Screen Adventures" is broadcast locally on WCIU-TV, Me-TV, Me-Too, and THIStv. It is seen nationally on Weigel Broadcasting's Me-TV Network.
* * Mark DeCarlo, one of the featured contributors to WLS-TV's "Windy City Live," has a fun new show called "A Fork In The Road," where he travels across the country trying out new foods. The show, hosted by the multi-Emmy-winning DeCarlo, can be downloaded for free from iTunes at this link
HERE
.
* * Congratulations to Lisa Posso, Director for WMAQ-TV and the Directors Guild of America. She and her husband Alex are now the proud parents of their first baby -- an over seven pound boy named Max, born earlier this month.
* * Congratulations to former WGN-AM producer, former Radio-Info editor, and current sports blogger for BearGogglesOn.com Matt Mattucci. He and his girlfriend Matti became husband and wife this month.
* * Sincere condolences to WMVP-AM's Fred Huebner and his family. Huebner's father-in-law, Agenlo Rubino, passed away over the weekend at the age of 87, after battles with numerous medical problems.