Details

Published on Monday, 06 May 2013 17:35
Today's News & Notes has many more news items with a local media connection, including: Peter Sagal becomes an "Easy Rider" for a new TV show; The Drive goes for another spell; Nick Digilio wants you to come out to pla-yay; Christopher Michael returns to the radio; Leslie Harris fills in; Q87.7 throws a rock & roll picnic; Dan Proft is looking towards Springfield; Rush Limbaugh is angry with Cumulus for them being angry at him; Jason Cage is getting hitched; Elijah Mondy, Jr. fights for his life; Michael Phillips and Steve Rosenbloom caddy a movie; and more. It can all be read here...
* * Peter Sagal, WBEZ-FM's host of "Wait Wait... Don't Tell Me!", will be the host of a new mini-series on PBS. The new show is "Constitution USA with Peter Sagal" and it will premiere tomorrow night on WTTW-TV at 8:00pm. The new four-part series, airing each Tuesday this month, has Sagal traveling across the country on a red, white, and blue-decorated Harley Davidson motorcycle, talking with numerous Americans about what the U.S. constitution means to them. More information on this new TV show can be found
HERE
.
* * Tomorrow, starting at 4:00pm, WDRV-FM/97.1 The Drive will begin its popular semi-annual feature "The Drive A to Z." The classic rock station has assembled a playlist of over 2,000 songs from its vast library and will be playing them alphabetically by title over the course of several days. This is in sharp contrast to similar stations in Chicagoland who have much smaller and tighter playlists that will see the same song and artists be played & replayed often. A complete list of all songs broadcasted will be posted up on The Drive's
website
as the multi-day event unfolds. This list will also allow listeners to give instant feedback by voting "thumbs up" or "thumbs down" on each song.
* * Tomorrow, Tuesday, May 7th, will be the latest get-together of the Nick Digilio Film Club -- a monthly gathering of film, food, and fun, hosted by WGN-AM's Nick Digilio. The movie being shown will be "The Warriors," the 1979 cult classic directed by Walter Hill. The event will begin at 7:00pm at Bogart's Restaurant, located on the 2nd floor of Muvico Theaters Rosemont 18 (9701 Bryn Mawr Ave, Rosemont), and then move upstairs to the state of the art Muvico Premium Theatre for the film at 8:00pm. Nick Digilio will introduce the movie and then host a discussion of it immediately afterward. The ticket price to attend is only $10, which can be purchased in advance
HERE
or at the door. (Price does not include food & drinks.) Free parking with validated ticket, too.
* * Former WGN-AM news anchor Christopher Michael is back on the Chicago airwaves for the next few days. From Monday through Friday, he can be heard as the fill-in news anchor on WMBI-FM between 1:55pm and 5:55pm. Regular WMBI-FM afternoon news anchor Monte Larrick is on vacation this week, and Christopher Michael, who was once Larrick's instructor at Columbia College Chicago, will fill that vacancy. Although Christopher Michael is still heard on the radio nationwide with his syndicated features "The 60 Second Checkup" and "Rural Health Today," as well as the MediaTracks produced "Viewpoints!", this will be his first live radio job in Chicago since his
exit from WGN Radio
in August 2012.
* * Chicago radio veteran Leslie Harris, who is currently doing weekends on WERV-FM/95.9 The River, will also be heard on sister-station WSSR-FM/Star 96.7 doing some fill-in work. She will be broadcasting there overnight tonight, as well as doing middays (9:00am-2:00pm) on this coming Friday and next Monday, filling in for Maura Myles.
* * WKQX-LP/Q87.7 is holding its first-ever summer concert festival event, which they have called "PiQniQ." The concert will take place on June 29th at the First Midwest Bank Amphitheatre (19100 Ridgeland Ave, Tinley Park) featuring 10 bands on two alternating stages. The artists scheduled to perform are: Yeah Yeah Yeahs, Bush, AWOLNATION, Silversun Pickups, Atlas Genius, Cold War Kids, twenty | one | pilots, New Politics, Capital Cities, and Maximum Hedrum. Ticket prices range from $20-$81 (plus hefty LiveNation service fees) and can be purchased
HERE
.
* * WLS-AM morning show co-host Dan Proft recently
told Natasha Korecki of the Chicago Sun-Times
that he is considering another run as the Republican candidate for Governor of Illinois. He previously failed in his attempt at becoming Illinois Governor in 2009/2010. Should he actually attempt to run again, he would be forced to exit his role as WLS-AM host due to the FCC's political equal time provision. It would be yet another loss for the station who already recently lost its previous morning show hosts Don and Roma Wade
due to Don Wade's health issues
, lost host Jake Hartford due to his
passing away from a heart attack
, lost its Program Director Drew Hayes
to a station in Los Angeles
, and will next month lose afternoon newsman/co-host Jim Johnson
to retirement
.
* * Speaking of departures from WLS-AM... That station's owner, Cumulus Media, has made no secret of the fact that its current contract with Clear Channel's Premiere Radio Networks for Rush Limbaugh's midday show is an unprofitable one. The rights to air the show are expensive and it has lately fallen out of favor with major advertisers. Cumulus is looking at replacing the show with one it distributes itself, "The Mike Huckabee Show," which would end up being a much more profitable option for its radio stations. This weekend, Rush Limbaugh took to the offensive, saying he doesn't believe Cumulus's claims of advertiser erosion and now doesn't want to let Cumulus' radio stations have his show after the end of the current contract (which runs through the end of 2013). It is a situation where one side says "we don't want to play with you anymore" and the other side then says "well, I don't want to play with you any more, either." Limbaugh had some "sources" leak this info first to the
New York Daily News
and then to
Politico
. If/when Limbaugh should exit Chicago's WLS-AM, Premiere Radio Networks will have a difficult time finding another local radio location for the controversial show, at least with its current high asking price and advertising demands. Unless Limbaugh and Cumulus come to some type of an agreement in the coming months -- which seems unlikely at this point -- it is possible that Limbaugh could be off the Chicago airwaves for an extended period of time starting in 2014.
* * Congratulations to WBBM-FM/B96 evening DJ Jason Cage. He and his longtime girlfriend Heather are now engaged.
* * Sad and scary news to report... Best wishes go out to former WMAQ-TV engineer and traffic coordinator Elijah Mondy, Jr. After working at WTTW-TV for one year, Chicago native Mondy joined WMAQ-TV, where he was employed from 1969-1998. For over the last 20 years, Mondy has owned and operated a radio station in Helena-West Helena, Arkansas, where he now lives with his family. Last Monday, he and his wife were driving in Helena-West Helena when they saw a man lying in the street. He stopped the car to try and help what he thought was an injured man, when the man suddenly jumped up and tried to forcibly take the car. Three other robbers then jumped out from their hiding places and all four attempted to steal Mondy's car. As Elijah Mondy's wife quickly drove away from the terrifying situation, one of the criminals fired his gun at the car, with a bullet striking Elijah Mondy and
severely injuring him
. Mondy has been in critical condition in an area hospital ever since. Four men -- two adults and two juveniles -- have
been arrested
and charged. In the meantime, keep Elijah Mondy and his family in your thoughts during this difficult time.
UPDATE 5/7/13: Some good news to add to this story today. Elijah Mondy's condition is no longer considered critical and has improved to point where the hospital is able to send him home to continue his recovery there.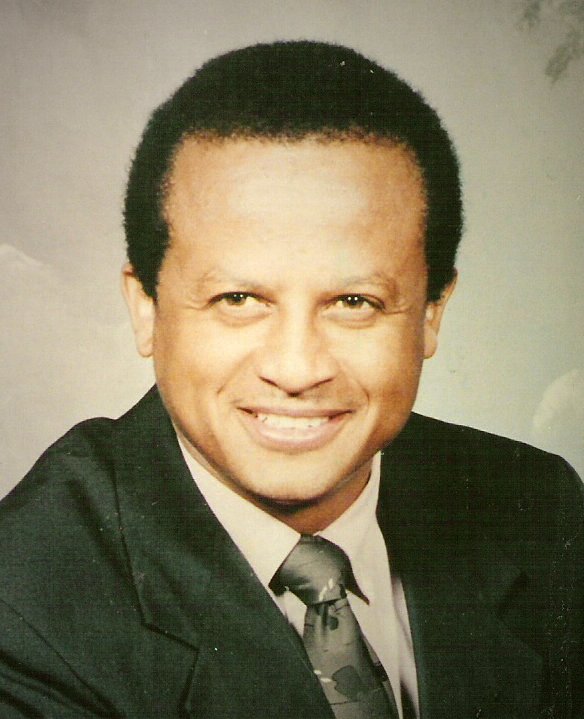 * * Next month, the Chicago Tribune will be holding a special Trib Nation event as part of their "Press Pass" series. They will have a screening of the classic 1980 golf-themed comedy "Caddyshack," followed by a panel discussion about the movie. Included in that panel will be Tribune film critic Michael Phillips and Tribune sports columnist/blogger Steve Rosenbloom, as well as some special guests. The "Caddyshack" event will take place at 7:00pm on June 11th, and held at the Music Box Theatre (3733 N. Southport Ave., Chicago). Tickets are $15 each and can be purchased in advance at this link
HERE
. If you ask for a refund, you will be told: "Oh, uh, there won't be any money, but when you die, on your deathbed, you will receive total consciousness." So you got that goin' for you... Which is nice.
* * As a reminder, there are numerous ways to follow Chicagoland Radio & Media. News headlines can be sent to your email inbox each morning by subscribing
HERE
. There are also three different social media outlets... Follow CRM on
Twitter
, "Like" CRM on
Facebook
, and/or add CRM to your circles on
Google +
.