Details

Published on Wednesday, 08 May 2013 17:17
Chicago broadcasting legend, beloved media icon, and generous philanthropist Merri Dee has lived an amazing life with some joyous high points professionally, but also some incredible lows privately. Despite the tough times, Merri Dee has always been an inspiration to all. For the first time ever, Ms. Dee has written out her life's story in a new book, and shares the lessons she has learned along the way.
She was born Mary Dorham on October 30, 1936. She spent her developmental years on the South Side of Chicago and in New Orleans, LA.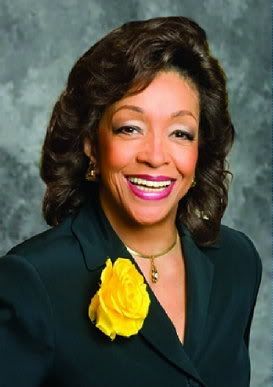 Merri Dee got her start in Chicago media on the south-suburban (Harvey) radio station WBEE-AM, where she was known on-air as "Merri Dee, the Honey Bee". She then found her way to television, working at WCIU-TV, WSNS-TV, and WGN-TV. After joining WGN-TV in 1972, Dee became one of the first African-American women to anchor the news in a major market.
Dee used her celebrity status to help many charities and causes. She helped raise funds and awareness for the homeless, victims of domestic violence, and especially, the care and adoption of orphans. In 1998, Illinois Governor Jim Edgar commended Merri Dee for her efforts, which resulted in an increase of adoptions in IL by more than 50%.
In 1983, Dee became WGN-TV's Director of Community Development and helped raise over $31 million in donations for the station's various charitable programs and initiatives. Dee hosted telethons for the United Negro College Fund Telethon and Easter Seals. She also helped draft the nation's first-ever Victim's Bill of Rights here in Illinois -- which in turn, served as a model for other states to draft similar legislation.
In October 2008, Merri Dee retired from the media business after 37 years of working for WGN-TV and a 42 year career.
As successful as her professional life was, Merri Dee's personal life had moments of deep sorrow and horrific events. Among the low points for her include having both her parents die while she was young, being abused by a step-mother, being temporarily homeless, becoming a single mother at an early age, suffering domestic abuse by a boyfriend, and worst of all, in 1971, nearly dying after being kidnapped, shot in the head twice, and then left for dead on the side of a highway. Considering all she endured personally, her public successes and infectious, positive spirit are that much more remarkable.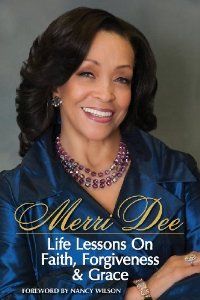 Merri Dee continues to be an inspirational public speaker, fundraiser, and advocate. She also currently serves as President and member of the leadership council of the Illinois chapter of the American Association of Retired Persons.
She can now add author to her long list of accomplishments.
Merri Dee's "Life Lessons On Faith, Forgiveness & Grace" is a 174 page paperback memoir that does not dwell on the sad moments of her life, but rather how she found the strength to rise above the sadness and despair with such grace and courage.
The new book features a foreword by Merri Dee's close friend, acclaimed singer Nancy Wilson. It also features commentary about Ms. Dee by jazz superstar Ramsey Lewis, Chicago radio legend Herb Kent, and former Chicago Mayor Richard Daley, as well as numerous photos of Dee's many famous friends and associates.
Officially, "Life Lessons on Faith, Forgiveness & Grace" was to be released on May 30th. However, it can be purchased now on Amazon.com for only $18.00 at this link
HERE
.
Autographed copies of her autobiography can be purchased and more information on Merri Dee can be found on her website,
MerriDee.com
.