Details

Published on Sunday, 22 September 2013 17:00
This weekend's News & Notes features another 14 local media news items, including: Scott Miller leaves one job for another; Katherine Kelly returns to her former job; Walter Jacobson returns to commentaries; Roz Varon returns to work; Theresa Gutierrez returns home; David Viggiano hangs out with Hillary Clinton; Antonio Olivo leaves Chicago; Stew Cohen signs his book; Gabe Salgado adds another job; WMBI-AM/FM lightens up on a strict rule; BJ Murphy gets a new job; Eddie Volkman gets a new son-in-law; Diane Ebert gets a new baby girl; and a thank from the daughter of Herb Graham. It can all be read right here...
* * Chicago media industry veteran Scott Miller has something exciting happening. Starting Monday night, he will be heard on the local radio airwaves, reuniting with an old friend. Who? That gets revealed Monday night. As of this past Friday, Miller voluntarily stepped down from his part-time role with Clear Channel's Total Traffic. There, he had been delivering traffic reports for Chicago, Minneapolis, Indianapolis, and Des Moines since March. Miller was most recently a full-time news anchor and reporter for WIQI-FM/WWWN-FM/FM News 101.1. He previously was one of the original eight people hired by Oprah Winfrey's Harpo Studios to create and run Oprah Radio for XM satellite radio. He was a producer there since its start in 2006, most known for producing XM's "Gayle King Show." Miller will also be remembered as the producer and co-host of Pete McMurray's show on WCKG-FM in 2000-2001. In between WCKG-FM and Oprah Radio, he worked at WTAO-FM in downstate Marion-Carbondale, where he hosted a top rated rock & roll morning show.
* * Katherine Kelly, who like Scott Miller, joined the former FM News 101.1 from Harpo's Oprah Radio, has now returned back to her old job as Oprah Radio Operations Manager, a job she held from July 2006-June 2011. Prior to joining Harpo, Katherine Kelly worked as the morning news anchor and producer for the morning show on WUSN-FM. After being forced out from WIQI-FM in the spring of 2012, Kelly was working part-time for the Virtual News Center as a morning news anchor. Returning to Oprah Radio, based in Chicago, Kelly replaces her replacement and friend April Davis. Chicago native Davis, who previously worked as an Associate Producer/Assistant Director for WTTW-TV, now moves to a new Texas-based job.
* * Former WBBM-TV/WFLD-TV news anchor Walter Jacobson, who delivered commentaries entitled "Walter Jacobson's Perspective" frequently for both stations while he worked for them, can be heard delivering his commentaries once again. New "Perspectives" will now air on WLS-AM each Thursday morning during the John Kass and Lauren Cohn show, between 9:00am-11:00am. Jacobson's pre-recorded commentaries began last week.
* * More good news from WLS-TV's Roz Varon. On Tuesday she had
surgery to remove cancerous cells
from her breast. The pathology results came back on Friday with the good news that it is all clear and the cancer had not spread. Varon will be smiling and back to work on Monday morning.
* * WLS-TV's Theresa Gutierrez is now home from the hospital, recovering from the
surgery to replace her left knee
. Although still in some discomfort, she remains hopeful that the worst is behind her and she will soon be on the road to recovery. She will remain off the air for a few months during this process.
* * Congratulations to Chicago broadcast journalist (formerly with WFLD-TV) and actor David Viggiano. This past Wednesday, Viggiano was chosen to be the host of the Chicago House Speaker Series, a charity event for Chicago House. The keynote speaker at this event at the Chicago Hilton International Ballroom was Hillary Clinton, the former US Secretary of State/former First Lady/former and future presidential candidate. Viggiano was also given the honor of interviewing Hillary Clinton for 30 minutes in front of the audience before her keynote speech. The event raised over $800,000 for Chicago House and was their most successful fundraiser in their 28 year history.
* * The Chicago Tribune's immigration/urban affairs reporter Antonio Olivo has exited the paper as of the start of this month. He has moved out east and joined The Washington Post as a staff writer. Olivo had been with the Chicago Tribune since April 2004. While in Chicago, Olivo won numerous awards, including a Peter Lisagor award and a Studs Terkel Community Media Award. Prior to his time with the Tribune, Olivo worked as a reporter for the Los Angeles Times and Bloomberg News.
* * WZSR-FM News Director Stew Cohen will be at the Crystal Lake Public Library (126 W. Paddock St.) on Monday night at 7:00pm. He will be talking about his new book, "
The WYEN Experience
" and autographing copies of it for those in attendance. The book was released
earlier this year
and tells the story of the influential 70s/80s north suburban radio station, WYEN-FM.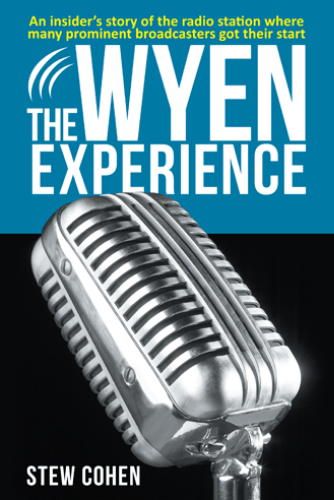 * * Chicago radio veteran Gabe Salgado, who may just be the busiest sports writer in Chicago, keeps getting busier. As of this weekend, Salgado is now a sports writer for MidwayMadness.com, covering Northwestern Wildcats football. His first column can be read
HERE
. Salgado continues to write sports reports for RedEye, ChiCitySports.com, Bleacher Report, Football Nation, The Sports Bank, Extra Newspaper, Q101.com, and ChicagoNow.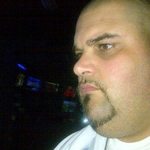 * * The Chicago-based Moody Bible Institute has finally dropped its longtime ban on alcohol and tobacco consumption by its faculty and staff, even on their own personal time. That means those who work for Chicago's WMBI-AM or WMBI-FM, which are owned and operated by the evangelical Moody Radio, need not worry about losing their jobs if they enjoy a cigarette or beverage on their own time. Drinking is still banned while on the job, though.
* * Congratulations to former WVAZ-FM personality (2006-2007) BJ Murphy. He has been hired as the new afternoon personality at WQMG-FM in Greensboro, NC, effective September 30th. Murphy has most recently been working as Station Manager for WGIV-AM in Charlotte, NC.
* * Congratulations to Chicago radio's Eddie Volkman. This weekend, his oldest daughter Abbey married her longtime boyfriend Eddie Smith. Not only does Eddie V now have a new son-in-law also named Eddie, he also picks up two new grandchildren, from a previous relationship of Eddie S'. Of course, Abbey Volkman is also the granddaughter of legendary Chicago television meteorologist Harry Volkman. Best wishes to the growing Volkman family tree!
* * Congratulations to WXLC-FM's Diane Ebert on the birth of her daughter Aibhlinn Grace (pronounced Ayv-leen). Mother and baby girl are back at home and doing well.
* * As previously
mentioned here
in August, veteran Chicago radio, television, and voiceover artist Herb Graham passed away. On Friday, Herb Graham's daughter Nancy thanked the many people on this website who shared their thoughts on the local legend with the familiar voice. Nancy Graham
said
: "I would like to express my astonishment at all the touching, tear provoking comments everyone has written about my father. This outpouring of love for him; the words used to describe his character has made his passing easier, a bit, for me. I feel surrounded by him through all of you. I am grateful for that." Adding "Thank you all."