Details

Published on Thursday, 31 October 2013 19:48
Today's News & Notes has yet another 17 local media news items, including: Dan McNeil missing from the airwaves; Harry Teinowitz missing from the stream; Sean Hannity missing from the WLS-AM website; the Chicago Bears consider full-time radio; The Mix throws a holiday concert; Q87.7 throws a second holiday concert; Paula Fagan switches lanes; WJOB-AM switches homes; AccuRadio closes its Chicago streams; "Sports & Torts" is nominated; Margaret "RadioGirl" Larkin hosts a seminar; Ted Brunson does more restaurant reviews; WTTW salutes the late Lou Reed; Kenny Jason gets hitched; and the sad deaths of TJ Andrew, Carol Cooling, and Jim Karm. All of the details can be read below.
* * In February 2012, WSCR-AM's Dan McNeil took
an extended leave of absence
due to depression issues, made worse by substance abuse. McNeil entered rehab to remove the need for harmful substances and went back on medication for his depression. By spring 2012, everything seemed to be back on track for McNeil. On Monday of this week, McNeil was a no-show for his midday radio show on WSCR-AM. Station management will not comment on the the missing host. McNeil's co-host Matt Spiegel said
on Twitter Monday
: "For the many asking, Mac is physically fine. And this is not a repeat of a prior event. He'll update you when he wants to. Not my place." However, insiders are saying this is a partial repeat of a past issue. Nothing to do with substance abuse, but with McNeil's on-again, off-again depression issues and uncertainty about his career choice. Station management is yet again showing great patience with their star and allowing him time to get his problem under control. There is no timetable for his return to the radio, though, nor is there even a guarantee he will return. If he is willing and able to return to the Score, it could be many weeks from now.
* * Dan McNeil's former radio co-host Harry Teinowitz also had to miss some work this week, but for very different reasons. Teinowitz was unable to work on Jonathon Brandmeier's WGN.FM radio show this week due to his being hospitalized over last weekend for what turned out to be diverticulitis, a painful condition within his colon. Fans can hear Teinowitz talk about his condition with Jonathon Brandmeier and Buzz Kilman
HERE
.
* * Also missing in action is Sean Hannity. He's not missing from his national radio show, but he no longer exists on WLS-AM's website... or on most every other Cumulus Media-owned radio station website, as of this week. As announced previously, Cumulus
decided to not renew
its contract with the Clear Channel distributed show, choosing to instead sign on with the Cumulus distributed show "The Savage Nation with Michael Savage." Savage's show will begin airing in Hannity's time slot beginning in January, while Hannity's show is scheduled to be heard through the remainder of this year. With Hannity's name removed from the
WLS-AM schedule
, replaced with the words "89 WLS," it hints that the end of Hannity's broadcasts on the station could come sooner than the end of December on the station. Hannity's show will most likely resurface on WIND-AM next year.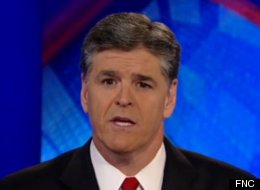 * * The Chicago Tribune's Ed Sherman
reports
that the Chicago Bears organization is strongly considering having their own radio station in the next couple of years. As part their contract with WBBM-AM and CBS Radio Chicago, the Chicago Bears gain the ability to have their own HD Radio station, which would be heard on WCFS-FM 105.9-HD3. The organization already produces a few of its own television shows, seen on WFLD-TV, WPWR-TV, and Comcast SportsNet Chicago, as well as working with WBBM-AM for programming of the Bears Radio Network. This would be a major audio expansion of that type of programming, should it come to pass.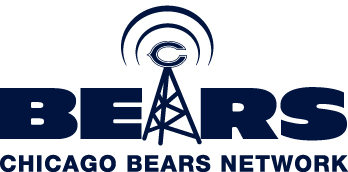 * * WTMX-FM/101.9 The Mix has announced the line-up for its annual holiday concert, "The Miracle on State Street." The artists performing include Backstreet Boys, Emeli Sande, and Chicago's own Plain White T's. The concert will take place on December 6th at the Chicago Theatre. Tickets range in price from $64.10 to $90.23 (including Ticketmaster fees) and go on sale tomorrow morning via this link
HERE
. A portion of the ticket sale proceeds will go to benefit Larabida Children's Hospital.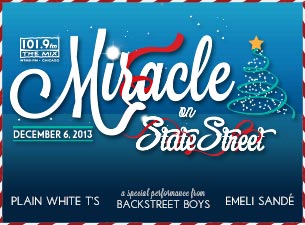 * * WKQX-LP/Q87.7
already announced
the line-up for their second annual holiday concert "The Night We Stole Christmas," which will take place at the Allstate Arena in Rosemont on December 11th. They have now announced a second holiday concert, this one taking place the night before, on December 10th. Called "'Twas The Night Before," the concert line-up includes Panic! At The Disco, Portugal. The Man, MS MR, and NONONO. Ticket prices are $42.10 (including Ticketmaster fees) and go on sale tomorrow at this link
HERE
.
* * Congratulations to Chicago radio's Paula Fagan. She recently left Radiate Media as Central Region Supervisor, where she was also heard weekday mornings on WBEZ-FM. She has accepted an on-air position with Total Traffic & Weather Network. She can now be heard each weeknight from 7:00pm-10:00pm on WBBM-AM/WCFS-FM. As is often the case with radio news and traffic personalities, Paula Fagan can also be heard on another local radio station earlier in the day under a different name, as well as delivering radio news and traffic in other Midwest markets.
* * Northwest Indiana's WJOB-AM
announced
that it will be moving from its current home in Hammond to a few blocks south. The new home will be within Purdue University Calumet's Commercialization Center. The move should be compete by March of next year.
* * Chicago-based Internet radio service AccuRadio has ended its two Chicago-specific online radio stations: Ravinia Radio and Chicago Radio Online. Both websites are completely gone and the streams have not been relocated to any other AccuRadio website. The ChicagoRadioOnline.com collection of streams had used famous Chicago radio voices to voice-track between songs. Those voices included such major names as Fred Winston, Mitch Michaels, Clark Weber, Rick O'Dell, Connie Szerszen, Tommy Edwards, Wild Bill Garcia, Nancy Turner, Danae Alexander, and Doug Dahlgren.
* * Elliott Harris and David Spada's podcast "
Sports and Torts
" has made it to the finals of the 9th Annual Podcast Awards. They are one of ten national podcasts nominated in the Sports category. Voting begins tomorrow on the
Podcast Awards website
.
* * Speaking of popular podcasts, Margaret Larkin -- host of the "RadioGirl Podcast" and freelance producer for WGN-AM -- will be hosting a podcasting seminar next week as part of the Chicago Writers Conference's Writers Night Out Workshop. Her presentation, "Podcasting for Writers," will be going over the basics of creating a podcast, including the tools needed, where to post it online, creating content, promotion, and more. It will take place on Monday, November 4th, from 6:30pm to 9:00pm at the LillStreet Loft, located at 4437 North Ravenswood Avenue in Chicago. Those who wish to attend can purchase tickets at this link
HERE
. In addition to her podcasts and WGN-AM work, Margaret Larkin is also a teacher for the City Colleges of Chicago and has a Master's degree in Education.
* * As most Chicagoans know, Ted Brunson was one of the original hosts the WGN-TV/CLTV food magazine program "Chicago's Best," but voluntarily
left the show
this past May after over three years with it. Since then, he has been producing his own similar video series, entitled "
Brunson's Best
." As of today, Brunson is also contributing videos to the DNAinfo Chicago website. His new restaurant review video series for the website is being called "Good in the Hood with Ted Brunson." His first contribution can be viewed
HERE
.
* * WTTW Prime, the digital sub-channel of WTTW-TV found on channel 11.2, will rebroadcast "American Masters -- Lou Reed: Rock and Roll Heart" on Saturday at 11:00pm. The highly-regarded 1998 PBS documentary focuses on rock and roll icon Lou Reed, who passed away this Sunday at the age of 71 due to complications from liver disease.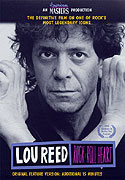 * * Congratulations to former WBMX-FM/AM mixer and founding member of The Hot Mix 5, Kenny Jason. He has his girlfriend Debbie are now husband and wife. One would assume the music at their wedding reception was thumping non-stop and exceptionally well mixed.
* * Thomas James "TJ" Andrew, WBBM-AM's veteran traffic reporter of over 30 years (via Total Traffic Network), passed away this week at the too-young age of 53. Andrew had been with Total Traffic (and its many predecessors like Westwood One, Shadow, Metro, etc.) since 1981. For the last few years, he also served as Skywarn Coordinator for the Palatine Emergency Management Agency. Known for his big heart, big smile, and big laugh, TJ Andrew is being mourn by his many friends and co-workers in Chicago radio. Visitation for TJ Andrew will be on Sunday, November 3rd from 3:00pm-7:00pm at Donnellan Funeral Home in Skokie. Mass will be on Monday at 10:00am at Sacred Heart Church in Winnetka IL. There will be a reception following the mass for friends and family.
* * At the start of this week, WMAQ-TV President and General Manager David Doebler sent out a mass email to the staffers of NBC 5 with the sad news that their beloved Director of Special Events at NBC 5 Chicago, Carol Cooling-Kopp, passed away. She was only 56 years old. Carol Cooling had been with WMAQ-TV since 1983. Said Doebler: "No one gave more heart and soul to this station and was loved by so many people." He added: "Please keep Chip (Carol's husband) in your thoughts and prayers during this difficult time." Visitation will take place Sunday afternoon and evening at the Glueckert Funeral Home and Monday morning at St. Edna Catholic Church, both in Arlington Heights. A funeral mass will be held at 10:00am Monday morning at St. Edna's.
* * Jim Karm, who worked for several years at WMAQ-TV, followed by several more years for WGN-TV in the graphics department for the station's newscasts, passed away last Thursday at the age of 62 due to liver cancer. A memorial mass will be held for Karn on Saturday, November 9th at 10:00am within St. John Cantius Church in Chicago.