Details

Published on Wednesday, 13 November 2013 20:17
This week's gigantic News & Notes features 21 local media news stories, including: The Drive spells; The Drive may have $100 for you; The Score gets a new social media expert; Larry King "drops in" to WLS-AM; Paul Green returns to WGN-AM; WGN-AM searches for Keith Moreland's replacement; Rebecca Ortiz lights up Union Station; Thom Hartmann comes to town; i101 dances around its format on weekends; a new Irish radio show takes off; The Mix makes a "Miracle" change, WXRT gets "BIG" for the holidays again; Hannibal Buress brings Comedy Central to Chicago; Jake Hamilton brings himself to Chicago; Tribune Company blames the Cubs for financial losses; Tribune Company hires a new corporate spokesperson; Mike Stephen is profiled in the Chicago Tribune; Rick O'Dell celebrates an anniversary; well wishes to Erica Drogoszewski; and the sad news of the deaths of Mike Kenneally and Jim Marshall. More details just below...
* * WDRV-FM/97.1 The Drive will begin its semi-annual programming event, "The Drive A to Z" tomorrow morning, starting at 10:00am. Twice a year, the station assembles a playlist of over 2,000 songs from its vast library and plays them alphabetically by title over the course of several days. This is in sharp contrast to similar stations in Chicagoland who have much smaller and tighter playlists that will see the same song and artists be played & replayed often. A complete list of all songs broadcasted will be posted up on The Drive's website as the multi-day event unfolds. The music will play with no repeats until the entire alphabet has been gone through, which will take over one week. The feature will pause a few times over the weekend for various programs and specials, including the two-hour salute to the late WDRV-FM DJ Carla Leonardo, who passed away last weekend and will be
honored this Sunday night with a special
.
* * "The Drive A to Z" will have a secret contest running through it that will not be mentioned on the air. Every time a song by The Beatles plays -- or any solo song by one of The Beatles (John Lennon, Paul McCartney, George Harrison, Ringo Starr), it could mean money for a listener. When one of those songs start, the 10th caller at 312-591-WDRV (9378) will win $100. "The Drive A to Z" will feature over 2,000 songs and it is estimated that over 100 of those will be songs by The Beatles, either collectively or individually, so there will be plenty of chances to win, 24 hours a day for a week.
* * WSCR-AM/670 The Score held it
5th annual "Score Search" competition
over the last few months, this time to find a new social media expert for the station. Over 700 people auditioned. This past weekend, a winner was chosen at a live remote at Mr. D's at Arlington Park Racetrack. The new employee of the station is Brandon Lee, who will soon take charge of The Score's social media platforms.
* * Last Saturday night, Larry King, the emcee for the National Radio Hall of Fame induction ceremony in Chicago, gave attendees a scare when he dropped off the stage. King was fine. However, he will be doing much more dropping in Chicago, but instead of off a stage, it will be on the radio. As of this past Monday, King can be heard each weekday morning on WLS-AM, hosting "Larry King Droppin' In." The one-minute, nationally syndicated segment features King talking about a wide variety of subjects that interest him, from current events, to politics, to stories from his life. The show can be heard on over 50 Cumulus stations nationwide. It's a return to radio for King, who hosted his own syndicated late night radio talk show from 1978-1994. That show was heard overnights on Chicago's WCFL-AM from 1978-1980.
* * Paul Green, who was WGN-AM's political analyst for many years and most recently made weekly contributions on Mike McConnell's former WGN radio show, is back with the station. Thanks to listener requests, he will now make regular appearances each Wednesday afternoon at 12:35pm on the Bob Sirott and Marianne Murciano show. Green is a Professor for Roosevelt University's School of Policy Studies and Director of the Institute of Politics.
* * On Monday afternoon, Chicago Tribune sportswriter Paul Sullivan
wrote about the list
of potential new Cubs radio announcers to replace Keith Moreland, who
announced his exit
from the broadcast booth last week. The names are primarily made up of former Cubs players. On the list are the names Mark DeRosa, Kerry Wood, Cliff Floyd, Mark Grace, Todd Hollandsworth, Doug Glanville, Steve Stone, Andy Masur, Steve Lyons, Rick Sutcliffe, and Dave Otto. According to insiders, despite the long list, WGN-AM is most likely deciding between just two of those names: Kerry Wood and Dave Otto.
* * WBBM-FM/B96 weekend host Rebecca Ortiz will be taking part in tomorrow's 31st Annual Tree of Lights Ceremony, which takes place in the Great Hall at Union Station (225 S Canal Street, Chicago). On Thursday from 4:00pm-6:00pm, Ortiz will be with The Salvation Army to kick off the holiday fun.
* * WCPT-AM/FM will have their syndicated afternoon show host Thom Hartmann back in Chicago tomorrow. On Thursday evening from 7:00pm-9:00pm, Hartmann will be at Frugal Muse Books, a bookstore located at the Chestnut Court Shopping Center at the southeast corner of 75th Street and Lemont Road in Darien. He will be there signing copies of his newest book, "
The Crash of 2016: The Plot to Destroy America - and What We Can Do to Stop It
," which was just released yesterday. There is no charge to attend.
* * WIQI-FM/i101, which remains in an ever-shifting style of radio formats, desperately trying to find an audience, added a Friday night dance show this summer. Last Friday night, the "Friday Night iParty" program was expanded from five hours to seven hours. Then, with no reason why on their website or social media, they repeated the show non-stop for another full day. As of this week, the station has changed the name of the dance show to simply "iParty." It will now air Fridays from 7:00pm to 2:00am and Saturdays from 10:00pm-4:00am... unless they just feel like expanding it more with no notice and choose to alienate the fans of the Hot AC format the station normally airs. After all, it's i101, where lately the "i" in their brand name seems to stand for "I Don't Know."
* * A new radio show targeting Chicago's large Irish community recently began. "Windy City Irish Radio," hosted by Mike Shevlin and Tim Taylor, focuses on Irish culture through music, books, theatre, and the arts. The show broadcasts live each Wednesday night from 8:00pm-9:00pm on WSBC-AM 1240 and WCFJ-AM 1470. Podcast are available after the broadcast on the
"Windy City Irish Radio" website
. Host Shevlin's father, Mike Shevlin Sr., hosted "The Irish American Heritage Hour" on Saturday nights for 18 years on WOPA-AM/WPNA-AM.
* * Last month, WTMX-FM/101.9 The Mix
announced
their lineup for their holiday concert "Miracle on State Street." There has been a change in that lineup since then. Emeli Sande is out and Colbie Callat is in. Backstreet Boys and Chicago's own Plain White T's remain in the lineup for the concert that will take place on December 6th at the Chicago Theatre. Tickets remain
on sale
, with a portion of the ticket sale proceeds going to benefit Larabida Children's Hospital.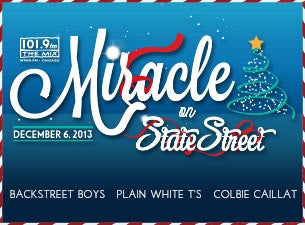 * * WXRT-FM has announced their lineup for their annual "93XRT BIG Holiday Concert." This year, the lineup is not all that "BIG," but includes The Head and The Heart, Dawes, and Thao & The Get Down Stay Down, The concert will take place on December 15th at The Chicago Theatre. Tickets go on sale at 10:00am on Friday to the general public
via Ticketmaster
for $59.44 (including Ticketmaster fees).
* * Chicago comedian Hannibal Buress has been signed to have his own stand-up special for Comedy Central, which will air in the spring of next year. Although he has relocated to New York for work reasons, Buress has chosen to record the special in his home town at the Vic Theatre. The recording of the special will take place on January 25th. The Comedy Central special will be culled from the best moments from two shows performed that evening -- one at 7:30pm and one at 9:30pm. Those who wish to attend either of the Comedy Central stand-up comedy show recordings can purchase tickets for only $20 starting this Saturday at 10:00am at this link
HERE
.
* * Although there was no "official" advance announcement,
Jake Hamilton
began as the feature reporter for WFLD-TV's "Good Day Chicago" on Monday morning. He is one the key ingredients of the show's new revamping process. Hamilton also has a new Facebook page started up for his Chicago job, which can be found
HERE
.
* * Tribune Company released its third quarter financial report this past week. The report showed that revenues were down approximately 5% from the third quarter of 2012. The biggest hit came from Tribune Broadcasting which saw a 6% decrease in revenue, which equates to approximately $16 million. The decrease came largely from a $9 million loss in advertising revenue from WPIX-TV in New York, but especially from Chicago's WGN-TV and WGN-AM. The report was quick to point the finger of blame at Chicago's bad baseball teams this year, which caused low ratings, low viewer/listener interest, and lower than usual advertiser interest. Perhaps not so coincidentally, the report's blame on the Chicago Cubs bad showings comes at the same time the Chicago Cubs organization is seeking to renegotiate its deal with WGN-TV for higher fees or they will seek greener pastures elsewhere. While the advertising losses were not what the company was hoping for, they were expected. Additionally, much of the losses on the broadcast side were offset by increased revenue from cable/satellite retransmission fees.
* * Tribune Company this week announced the hiring of Christa Robinson, who becomes the media giant's Chief Communications Officer. The hiring is effective immediately. Prior to joining Tribune Company, Robinson led communications and public relations for CNN from 1999-2013, as well as working for the White House under President Clinton's administration as the Director of Communications for the Domestic Policy Council. Robinson will be based out of New York, keeping up this year's trend of new executive hires for Tribune Company being based in Los Angeles or New York instead of Chicago, as had been the case for decades. Gary Weitman, Tribune Company's Senior Vice President of Corporate Relations, who had previously served as the main corporate spokesperson, will continue to be based out of Chicago.
* * Mike Stephen, the former WGN-AM radio producer turned host of the highly-regarded podcast "Outside The Loop Radio" (which is also heard on WLUW-FM on Thursday morning), was profiled in the Chicago Tribune last weekend. Rick Kogan said of Stephen's weekly show that it "makes for terrific and valuable listening, and is as Chicago-centric as anything you can hear here." Rick Kogan's column on Stephen and "OTL" can be read
HERE
.
* * Congratulations to Chicago radio's Rick O'Dell. Yesterday was the one-year anniversary of the launch of the popular online radio station,
SmoothJazzChicago.net
. The station, which rose from the ashes of the former Smooth 87.7 and Smooth Jazz 95.5, continues to grow in scope and streams each month since its launch.
* * Best wishes to Erica Drogoszewski, the Director of Operations and Marketing for The Steve Dahl Show. Today she underwent a bone transfer in her right hip to help fight Avascular Necrosis. She will be recovering for a few months.
* * Former Chicago radio DJ Mike Kenneally passed away last Friday at the age of 63 from leukemia. He worked mornings at 95.5 FM when it was WMET-FM and then WRXR-FM from 1985-1986. In his 40 year radio career, he worked all over the Midwest, but spent most of his career in the Quad Cities. Former WGN Radio superstar Spike O'Dell, who worked with Mike Kenneally in the Quad Cities in the late 70s,
said
of his friend: "He was one of the funniest people I have ever known. More than that, he was truly a kind man with a tender heart. Prayers for his wife, Sue, and all his family and friends. I miss you already buddy."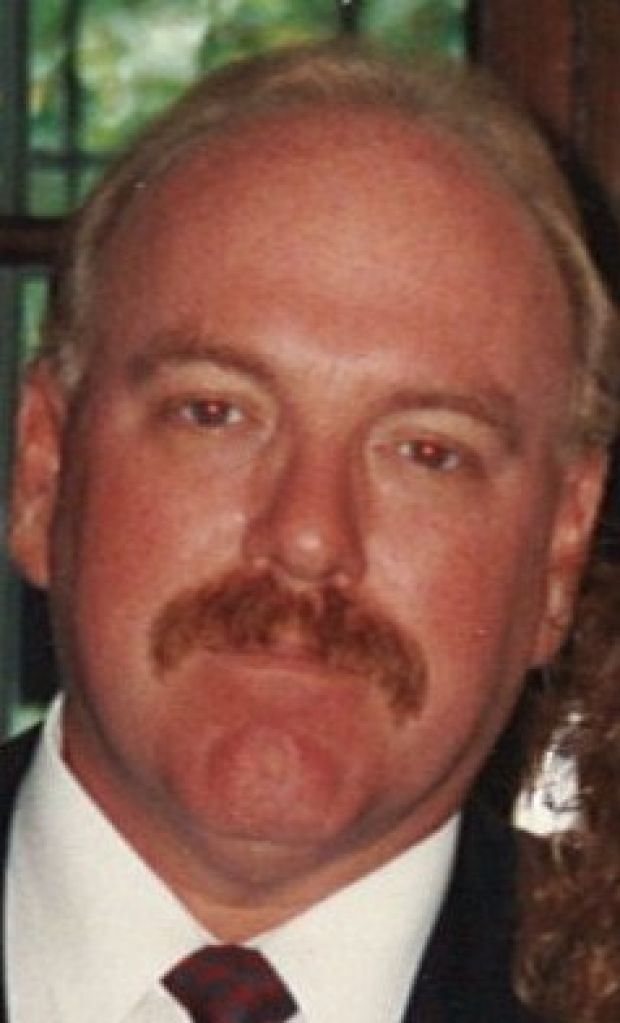 * * Jim Marshall, who spent 35 years with NBC Television, with over ten of those years at WMAQ-TV/NBC 5, passed away Monday at the age of 71. He left Chicago in 1975 to work for NBC in New York and finally retired in the late 1990s, moving to Florida, where he has lived ever since.