Details

Published on Monday, 18 August 2014 11:15
WGN-TV sports anchor/reporter Rich King will soon be releasing a new book about his life, entitled "Back In The Game." The personal story looks at a recent chapter in King's life, where he copes with the death of his first wife after 32 years together, faces depression, and is eventually able to find love once again.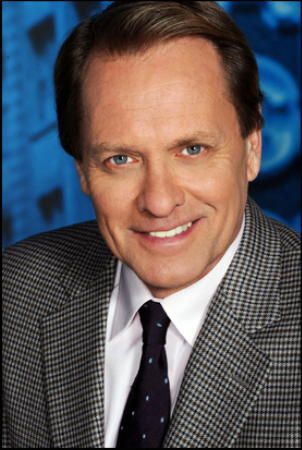 Rich King, a native of the South Side of Chicago, has been providing sports reports in one form or another locally for the last four and a half decades. Soon after graduating from the University of Illinois at Chicago, he was hired by WGN-TV and WGN-AM in 1969 to be a sports writer/producer. The following year, he joined WBBM-AM as a writer/producer. The young King did so well that just two years later, he was promoted up to Assistant News Director and Managing Editor. In 1974, King tried his hand as a sports reporter for WBBM-AM, and his on-air career was launched. In 1980 and 1981, he was a broadcaster for the Chicago White Sox. By 1985, King had been promoted to Sports Director for the newsradio station. In all, he spent 21 years with WBBM, which included being a sports reporter for television sister-station WBBM-TV for four years (1987-1991). In August 1991, King joined WGN-TV once again, this time as a weekend sports anchor and weekday reporter. He has been in that role ever since.
King has been highly honored for his television sports work, including being given Emmy Awards, Associated Press Awards, UPI Awards, being named Illinois "Sportscaster of the Year," and being
inducted
into the Chicago/Midwest Chapter of the National Academy of Television Arts and Sciences' prestigious Silver Circle
earlier this year
.
In 2007, King released his first book, "
My Maggie
." The heart-wrenching true tale was about King's incredible love story with his wife, Maggie. It covers Maggie's life from being diagnosed with hearing loss as a child, to her meeting and falling in love with King when they were both young, their 1970 marriage, to her progressive blindness, to her three battles with cancer, to her death in 2002.
The self-published "My Maggie" was released as a hardcover book, and later as an audio CD, to rave reviews. Proceeds from the sale of the book went to the American Cancer Society and the Chicago Lighthouse for the Blind.
The late John Callaway of WTTW-TV said of the "My Maggie" book: "Rich King has written one of the most powerful stories of life, love, and loss you will ever read. His lovely, courageous Maggie will be forever etched in your heart and mind."
For many years after the loss of his wife and soul mate, Maggie, Rich King found himself feeling lost and depressed. With the help of friends and loved ones, King was eventually able to pull himself up and start dating again, connecting with a woman named April, who would later become his second wife.
Rich King's new book, "Back In The Game," is the follow-up story to "My Maggie." It covers the period of his life after Maggie's passing and his courtship with April. King also interweaves stories from his broadcasting career into the book. Just as with "My Maggie," the new "Back In The Game" is an inspirational true story about the power of love.
Helping King with the writing and editing of the new book was Lindsay Eanet, whose last name should be familiar to Chicago sports news fans. Lindsay Eanet is the daughter of WGN-AM Sports Director/sports anchor and Northwestern Wildcats play-by-play announcer Dave Eanet. She is a 2010 Journalism graduate from the University of Missouri-Columbia, who has been professionally writing and editing for the last few years.
"Back In The Game" will be released in mid-September as a trade paperback. It is being published by Chicago's Eckhartz Press, the local boutique publisher that also recently released autobiographies of famed Chicago DJ
John Records Landecker
, Chicago TV news cameraman
Chuck Quinzio
, and beloved Chicago TV news anchorman
Joel Daly
. In fact, it was the exceptional publishing and marketing job done by the company on those three books that led Rich King to contacting Eckhartz Press co-owners Rick Kaempfer and David Stern about working together on this new book.
Pre-orders for Rich King's "Back In The Game" will begin on September 1st at this link
HERE
. The first printing of the book just rolled off the press in the last couple of days and will be ready for shipping in under a month from now to those who place a pre-order at the start of September.
Eckhartz Press is also working with King to create a new e-book version of "My Maggie."