Details

Published on Sunday, 11 July 2010 15:42
In this weekend's News & Notes, week look at stories concerning Jonathon Brandmeier in court, Rick O'Dell being nominated, Kathy & Judy go cruising, Garry Meier goes on TV, Chet Coppock's new projects, and the Illinois Center for Broadcasting's new career day.
* * 2010 has not been a great year for Chicago radio's Jonathon Brandmeier. He started the year off unemployed after losing his WLUP-FM morning show, ended up having to turn down an offer from WGN-AM just before Spring, lost a legally-binding arbitration case just before Summer, and as of Friday, now finds himself being sued. The lawsuit is tied to the arbitration case. Brandmeier's former manger, Lisa Miller and her company, Miller Broadcast Management, Inc., were seeking some revenue they felt was owed to them for previous work. The June arbitration judgement sided with Miller, awarding her company a little over $207,000 in money, plus an additional $105,000 in attorneys fees and interest. Since the judgement one month ago, Miller Broadcast Management has not received the payment, so they have quickly brought suit against Brandmeier, seeking the $312,352.69, plus an additional interest penalty of $29.60 per day since the arbitration ruling of June 10th. Lisa Miller, in addition to being a well-known agent for Chicago radio & television clients, is also the wife of Brant Miller, WMAQ-TV meteorologist & former WLS-AM/WLS-FM DJ.
* * The American Smooth Jazz Awards will be taking place in Chicago's own backyard this Fall. They will be held at the Blue Chip Casino & Hotel in Michigan City, IN on October 29th at 7:00pm. What makes this a Chicago media story is because Chicago's favorite Smooth Jazz radio personality, Rick O'Dell, is up for an award for "Smooth Jazz Terrestrial Radio Broadcaster of the Year." To vote for Rick O'Dell (and help this live & local talent beat out a bunch of syndicated names), click on this link
HERE
, then click on the link in the upper left side of the page that says "Vote Now!" You will find Rick O'Dell's name and category toward the bottom. Smooth Jazz fans can then also vote for numerous Jazz musicians in numerous categories. Good luck to WLFM's Rick O'Dell!
* * Fans of WGN's former late morning stars, Kathy & Judy, can join them and other girlfriends of the show of a special cruise next year. Kelly Cruises has put together a special week-long Kathy & Judy Cruise to the Greek Isles and Turkey on board Silversea's new six-star luxury cruiseliner, Silver Spirit. The trip begins in Athens, Greece and ends in Istanbul, Turkey. Along the way, there will be stops at the Greek Islands of Crete, Rhodes, Santorini, Mykonos, and also Kusadasi -- a resort town on the western coast of Turkey. The cruise will take place on July 23-30, 2011. (Plenty of time to get your passport in order.) The trip package includes airfare, shipboard gratuities, complimentary beverages (alcoholic & non-alcoholic), and free shore excursions. The ship features over-sized suites, 95% of which offer private verandas. The first night will feature a complimentary cocktail party where Kathy O'Malley & Judy Markey will meet with the guests and all will have dinner together. The price for all of this is especially low -- 60% off of published brochure rates. Those interested in this K&J Cruise are encouraged to visit this link
HERE
for more information about the trip and how to reserve spots on it. With the low prices and room for just over 500 guests, it is expected to fill up fast.
* * One of WGN-AM's new stars, afternoon host Garry Meier, has his brand new
television special
airing tonight on WCIU-TV. The 30+ year veteran of Chicago radio programs will be hosting this one hour special television event. Meier will be talking with several Chicago & national celebrities join him to have fun and talk about their careers, including Brian Dennehy, George Wendt, Tim Kazurinsky, Richard Lewis, Bill Zehme, Len Kasper and Linda Kollmeyer. Weigel Broadcasting insiders are rather excited about this new local show. If audience reaction is as strong as they expect, look for this show to be come a regular weekly program on WCIU. As mentioned
here
first last month, "The Garry Meier Special" airs tonight at 10:30pm on WCIU-TV, which can be found on WCIU-TV 26.1, RCN 6, RCN HD 606, WOW 6, WOW HD 207, AT&T U-verse 10, AT&T U-verse HD 1010, Comcast HD 183, DIRECTV 26 HD and Dish Network 26. (Check your TV/cable guides for your exact channel location.)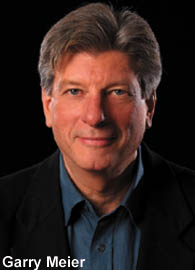 * * It's not the return of "Coppock On Sports," but it's close... Starting tomorrow on Chet Coppock's own
website
, the award-winning Chicago radio/television broadcaster and sports talk personality will be hosting a new series called "The Daily Coppock." The approximately 10 minute video will discuss the current hot topics of sports & more each weekday. You can catch this fresh video series starting on Monday at this link
HERE
.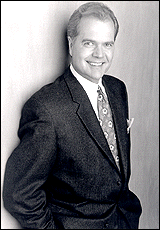 * * In other Chet Coppock news, the "Godfather of Chicago Sports Talk Radio" has accepted a position as Senior Sports Adviser with the Illinois Center for Broadcasting. Congrats to both Chet Coppock and the ICB!
* * Speaking of that learning institution, on July 21st, the Illinois Center for Broadcasting will be holding a "CareerPalooza" from 7:00pm - 8:30pm. Those who are interested in a career in broadcasting and strongly encouraged to come out to this free event to learn more. Past ICB graduates from radio & television will be on hand to speak. There will also be cake, prizes and more. RSVP by emailing Tim White at This email address is being protected from spambots. You need JavaScript enabled to view it. or by calling 630-916-1700.