Details

Published on Tuesday, 23 February 2016 10:30
Tribune Publishing has announced a change at the very top. CEO Jack Griffin was surprisingly forced out by the man he just brought into the company, Michael Ferro. Replacing Griffin will be a longtime friend and business associate of Ferro's, Justin Dearborn, who has no experience with leading or working with newspapers or media companies. The change is effective immediately.
Although officially
announced
by Tribune Publishing early this morning, the shocking CEO change was first
reported
by Politico's Ken Doctor many hours earlier.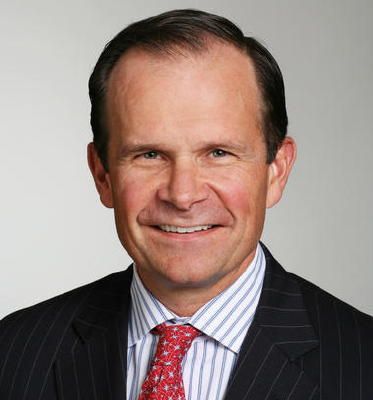 Griffin, the former CEO of Time Inc., began his role as Tribune Publishing CEO on April 14, 2014, a few months in advance of the actual creation of the company, formed by the
splitting
of Tribune Company onto two separate entities. Although he maintains a permanent home in Connecticut, Griffin purchased a second home in Chicago, where he could easily run the Chicago-based Tribune Publishing. He was being paid as much a $3.5 million a year for his duties. That was a $1 million salary, a $1 million bonus, and a $1.5 million stock award per year.
It was Griffin that brought aboard Chicago billionaire Michael W. Ferro, Jr. and his investment firm Merrick Media, LLC at the
beginning of this month
. Griffin orchestrated Merrick Media's purchase of 5,220,000 shares of Tribune Publishing common stock for a purchase price of $44.4 million. Ferro, in addition to becoming the company's largest stockholder, was then installed at the head of the Tribune Publishing Board Of Directors. (Ferro remains the majority owner of the Wrapports -- the parent organization of the Sun-Times Media, Chicago Sun-Times newspaper, Sun-Times Network, Chicago Reader, Aggrego, and other related companies.)
However, instead of a business partner in Ferro, Griffin ultimately brought to Tribune Publishing the man who would cause him to abruptly lose his job. It was Ferro that moved quickly to push out Griffin from the newspaper publishing giant. Griffin was said to have been blindsided by Ferro's move to oust him.
A source told Doctor for his article: "This is almost Shakespearean."
Ferro gave the standard statement this morning: "The Board thanks Jack Griffin for his significant contributions and wishes him the best of luck in his future endeavors."
Griffin gave this clearly forced statement, as well: "I'm proud of all that we have accomplished to reorient the Company and position these premium brands for the future. I have tremendous respect for the mission of this business and for the dedicated employees that serve this organization with distinction. With the progress and foundation that has been laid, the timing is right for a new leader to come on board and lead Tribune Publishing through its next phase of transformation. I thank everyone at Tribune Publishing for their hard work through this transition and look forward to moving ahead to my next challenge."
Replacing Griffin, is Ferro's hand-picked selection, Justin Dearborn. The two have worked together and been friends for nearly 20 years.
In 2007, Ferro started up his own private equity firm, Merrick Ventures (which more recently changed its name to Merrick Media), named after his hometown of Merrick, NY. Ferro and Merrick Ventures would invest in struggling companies, place Ferro in charge, and attempt to turn them around for a profit... to Ferro. When stock prices in the company begin to fall, Ferro pulls out and moves on to his next company. Among those companies was Merge Healthcare, a medical imaging and technology company. Ferro was CEO, but when stock prices began to fall, he installed Dearborn as the company's CEO. Merge Healthcare was purchased by IBM for $1 billion in October 2015.
Dearborn
(pictured left)
had been serving under Ferro as Merrick's Managing Director prior to that and also served as General Manager of Ferro's previous company Click Commerce. Except for a little over a year where he worked for Motorola (1996-1997), Dearborn has worked for/with Ferro his entire adult life.
Dearborn has no experience running any media organization -- not a small one, and certainly not one of the largest in the U.S., such as Tribune Publishing. The sole experience that makes Dearborn "worthy" of becoming Tribune Publishing CEO is that of working alongside, and doing the bidding of Ferro.
In a statement today, Dearborn said: "I believe Tribune Publishing has a significant opportunity to leverage technology to increase the value of its content and distribution channels. Although this is a different medium than my last technology company, it has the same challenge on how to create the highest value for our content."
A native of Aurora, Dearborn, 46, is a 1991 graduate of Illinois State University with a Bachelor's degree in Accounting. In 1994, he graduated from DePaul University's College of Law with a Juris Doctor degree.
With the forced removal of Griffin and the implanting of Dearborn, Ferro has taken complete control of Tribune Publishing, remarkably doing so in less than three weeks.
The recent
sudden retirement
of Chicago Tribune Senior Vice President and Editor Gerould Kern was repeatedly publicly said to have nothing to do with Ferro's takeover of the parent company, but insiders say that Kern's decision to leave was rapidly accelerated by it.
Other hires of Griffin's from the last year and a half are expected to be forced out in the coming weeks and months as Ferro flexes more of his his newly-purchased muscle at Tribune Publishing.
Former Sun-Times employees who left the newspaper to escape Ferro and joined the Chicago Tribune are now looking at retiring or working elsewhere.
Of course, with Ferro owning Sun-Times Media and running Tribune Publishing, it is just a question of
when
Chicago will become a one-newspaper town, not
if
it will happen.